We are hearing a lot of certain baby names. And that's not a bad thing -- those names are popular for a reason, and that reason is because they're good. (Usually. Usually, they are good. The '80s were cruel, and we all know it.) However, no matter how good a name may be, options are important. So because we want you to have as many options as possible, we went to the Official Social Security site (of course we did), and found the five most popular names for boys, and five most popular names for girls. Then, we came up with alternatives.
1) If you like Jacob, try Koby (or Seamus)
"Jacob" is a staple of history, the bible and the baby name circuit, for good reason: it's been around since ancient Greece. The meaning ranges from "supplanter" to "may God protect," and it is present in some capacity in almost every nationality and language. However, "Koby" is the English derivative of "Jacob" and "Seamus" is the Irish equivalent. So if you like the meaning and the history, but want to exercise your options, you've got them.
2) If you like Mason, try Jackson
True: these names don't have much more in common than their endings, but they're still rooted in history: "Mason" means stonecutter, and stems from the days where a person's identity and their career were interchangeable (not 2014, believe it or not), while "Jackson" simply means "son of Jack" -- a form of "John."
3) If you like Ethan, try Evan
While "Ethan" translates to "strength," "Evan" has a much more biblically-rooted name (basically, all names are at this point, and adopting one doesn't mean you have to be a specific religion) and translates to "God is gracious." (And is also a Welsh form of "John.")
4) If you like Noah, try Liam
Of course, we all know "Noah" comes from the movie out now, starring Russell Crowe. (Just kidding!) Okay, but it does come from the story of the man who, in the Bible, led animals onto the arc two by two; its official translation means "peace" and "rest." On the flip side is "Liam," a name that's equally meaningful, but the complete opposite in terms of meaning. In contrast to its Hebrew counterpart, "Liam" means "strong-willed warrior" and its origins are Irish.
5) If you like William, try Guillaume (or Winston)
Actually, "Liam" is the Irish alternative to the English "William," which, like "Liam" translats to "strong-willed warrior." It's a name we've heard for centuries, so if nicknames like "Will" or "Bill" aren't in the cards, opt for the French equivalent of "Guillaume," or the also-English, "Winston." Both have the same meanings, but obviously sound very different.
1) If you like Sophia, try Zosia
"Sophia" and "Sophie" have a simple but important meaning: "wisdom." And since no one should lack wisdom, adopting a different form of "Sophia" is a safe card to play, especially since (like "Jacob"), "Sophia" is present in nearly every western culture. Enter: "Zosia," the Polish form of "Sophia" you may recognize as the identity of the actor who plays Shoshanna on Girls. (It's pronounced like "Sasha" with a "Z.")
2) If you like Emma, try Emily
While "Emma" comes from Germany (and means "all-containing" and "universal"), "Emily" comes from the Latin "Aemlia" and means "trying to equal" or "rival" (which arguably also means "powerful," let's not kid ourselves). However, its German translation is a little more flattering: "industrious, hardworking," which, ultimately, isn't so different from "Emma" at all.
3) If you like Isabella, try Elizabeth (or Elsa)
A royal name, "Isabella" stems from the name "Isabel," which has been a name of queens and rulers for centuries. That's why "Elizabeth" is a perfect alternative: the name of England's current ruling Queen, it's established itself as a go-to in terms of traditional, foolproof names. Or you could opt for "Elsa," which comes from both names and is a little homage to last year's Frozen. (You're welcome.)
4) If you like Olivia, try Vivien
The first time "Olivia" showed up, it was on the pages of a Shakespeare play (Twelfth Night), and has only been climbing in popularity since the 1970s. On the flipside, there's "Vivien" -- a name that also showed up in literature, and has since been the name of great actresses like Vivien Leigh. The arts, you guys! Important.
5) If you like Ava, try Eve
Since "Ava" comes from "Eve" (the name of the Bible), you may as well consider the girl's name that started it all. And the thing is, "Eve" actually means "breathe," so while she's gotten a negative reputation, "Eve" is actually necessary for us to actually live. So there, Adam. (Eve prevails!)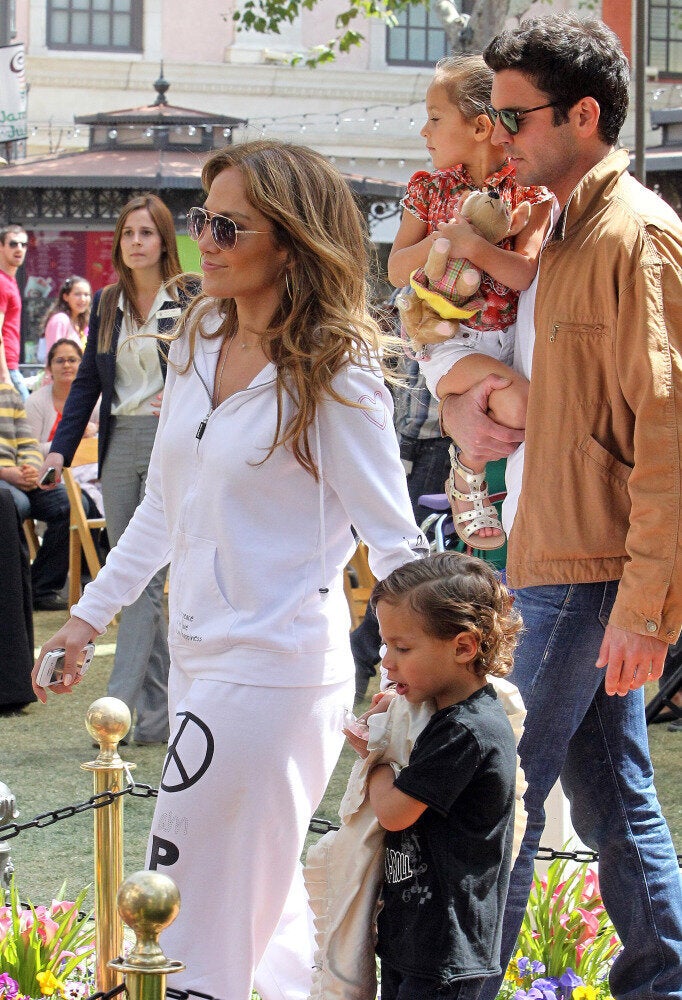 Celebrity Kids: Out And About