What's better than one panda? Fourteen of them.
Fourteen tiny panda cubs were on full display at China's Chengdu Research Base for Giant Panda Breeding on Monday.
In total, 20 cubs were born at the breeding base and 17 survived this year. Because of their small size and difficulty to care for at birth, about 60 to 70 per cent die within their first week. In the wild, there's also a high chance of being accidentally squished by their mamas, so often babies have a hard time surviving on their own.
A closer look at these cuties!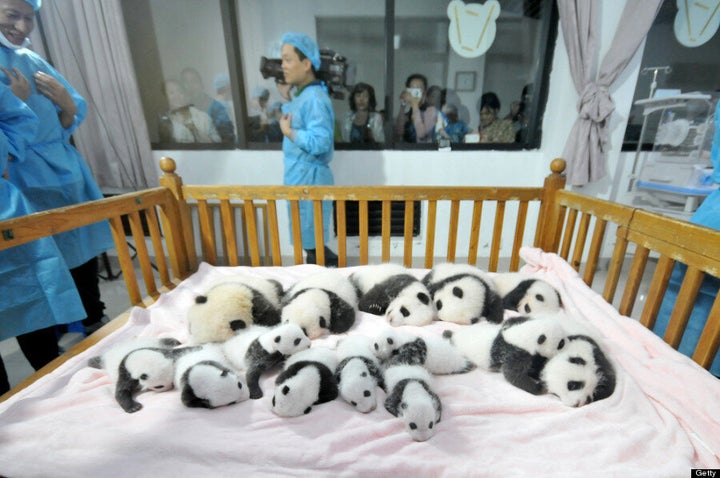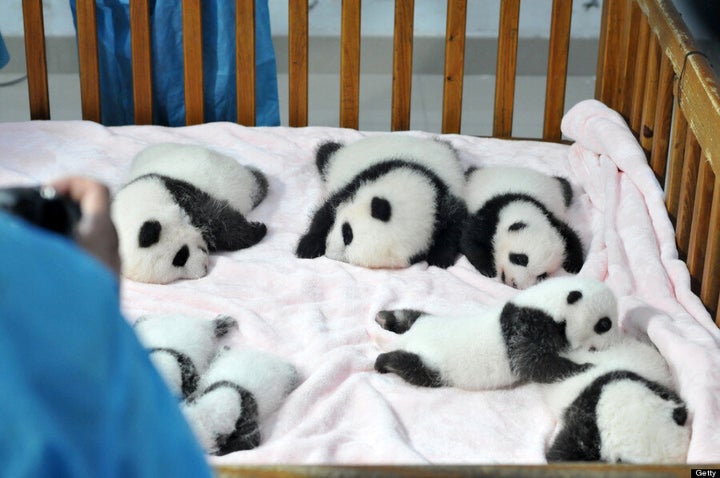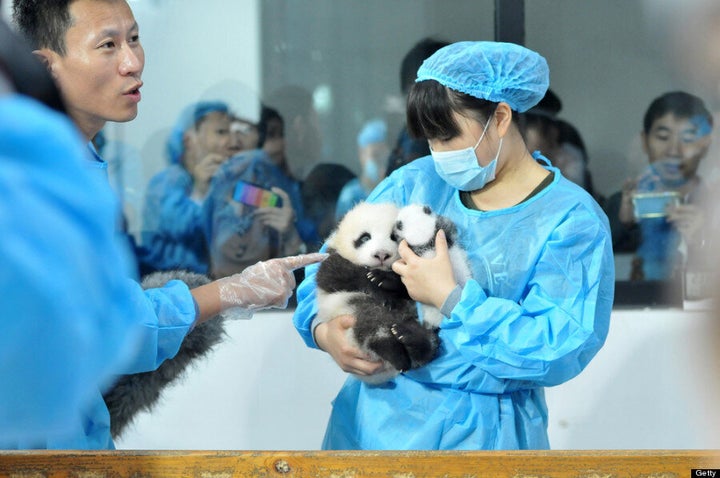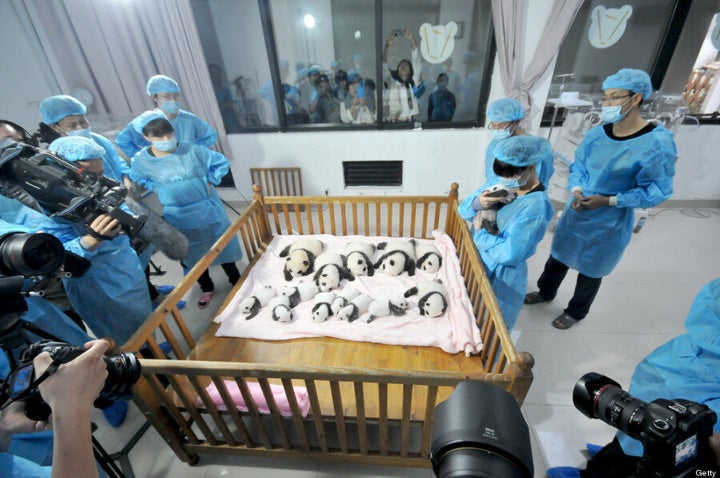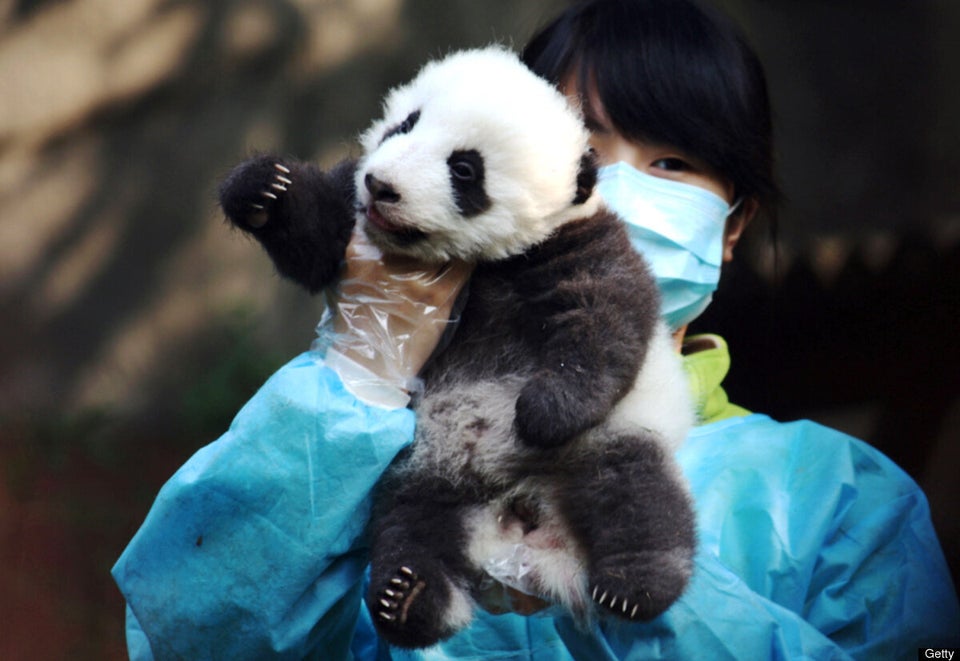 Panda Overload!