Oh, parents. Parents, parents, parents. *cries* We are so sorry to be the ones to tell you this, but something truly terrible has happened. Do you want the bad news first, or the very bad news?
The very bad news: It's coming to Canada as soon as this fall.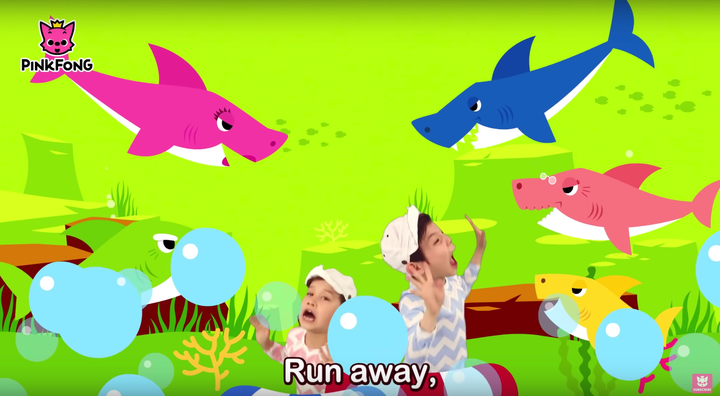 On Tuesday (henceforth known as "the day of a million sighs"), Pinkfong and Round Room announced that "Baby Shark Live!" will terrorize tour more than 100 U.S. and Canadian cities this fall.
The tour schedule won't be released until July 9. Precious few details exist about the show itself, except that it "brings the viral song and dance sensation to life," according to a news release. It comes to life in our houses every single time we bathe our child, but sure, this could also be fun.
The "concert experience" sees Baby Shark joining up with his friend Pinkfong for an undersea adventure, and will include some new and classic songs ... such as "Baby Shark" and something called "Monkey Banana Dance."
For those joining us here on the internet for the first time, 'Baby Shark' is a viral kids' song created by Pinkfong, a South Korean education company. It's been around since 2016, has 2.9 billion views on YouTube, and even made it into the Billboard Hot 100 in January.
But what is it, exactly? The real question is what isn't "Baby Shark," because it is all things and nothing all at once. At its essence, it's a song about sharks. It's a catchy chorus (do do do do do do!). It's an ear worm (DO DO DO DO DO DO!). It's, somehow, a dance craze.
And now, soon, too soon for comfort, it will be coming to you in a live show.
Run away, do do do do do do!