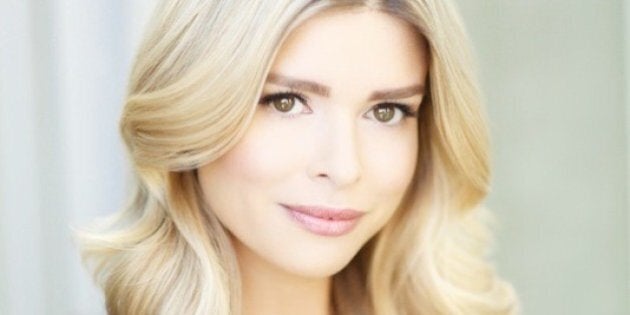 Oh L.A., that wonderful place people go to chase their dreams along with that California sunshine. Most people know me as a model and have seen some of my work but way before I ever entered the world of modelling, I was an actress (and a personal trainer, a publicist, a bartender etc. -- I have had a few careers to say the least!)
I was involved in drama all through high school and university, with my degree being in theatre and English (I think theatre was the sole reason I was actually was able to finish. LOL)
So you graduate university with a theatre degree and hope to run off to Hollywood and be the next big thing on your way to an Oscar win. Those dreams got crushed when the immigration lawyer I paid $250 for 30 minutes (that's two nights worth of serving tips!) basically told me, "Ya sweetie it's impossible to get a work visa for the States unless you become a huge actress in Canada."
I believe I went home that night searching Google and seeing if you could pay a gay man to marry you in order to get a green card. I'm guessing I didn't have much luck, as I didn't go down that road and don't think my bf would have approved!
Well drumroll please... I did have some acting luck! A very successful agent (Gayle Abrams) in Toronto took me under her wings and I ended up booking a lead role on a Global TV series called The Best Years. I was on my way!
The stars had aligned and it was only a matter of time before some Hollywood producer was going to take notice and put me in his next feature film! Yup, OK well that didn't happen.... just many auditions and callbacks but no bookings.
How could I go from a lead role to not getting anything? Life is unfair! Frustrated, depressed and so beyond sick of bartending, I decided maybe I should be a journalist (because that's such an easy career to get into. LOL)
I shelved the acting dreams, closed my acting scrapbook and told myself time to grow up, shape up and get the F out of the serving industry!
Blog continues after slideshow: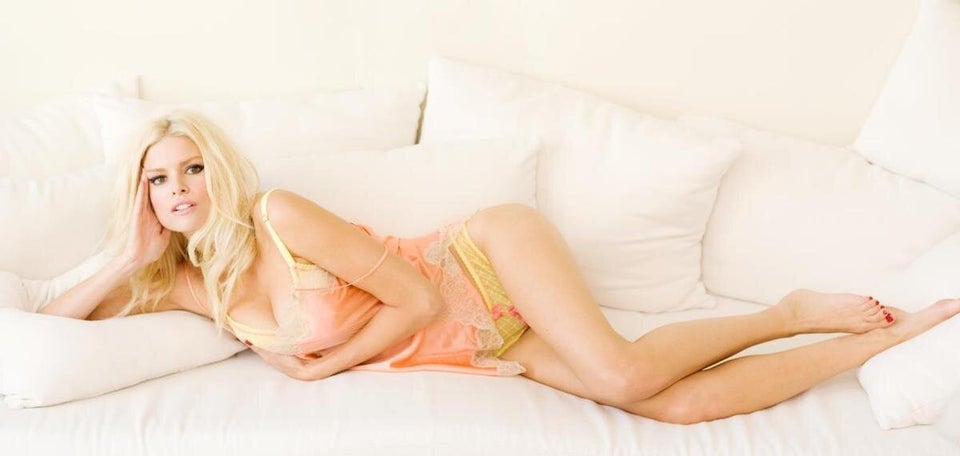 Ashley Diana Morris
I worked in media for a little bit before the modelling flood gates opened and threw me right back into a "non-reality" type job. Was somebody trying to tell me: don't give up and keep dreaming big? Oh wait, those were my motivation tapes. Tony Robbins has sure helped!
I'm a working model so why not start acting again! Let's just be that person that has the business card that says: Ashley Diana Morris - Model, actress, host, personal trainer, dancer, lifestyle coach, etc....cross out the last two but you get the idea.
So last fall I booked two television shows, which gave me that fire again (Package Deal and Rush through my modelling agency Lizbell). I recently signed with Lyla Rock at Kirk Talent in Vancouver and have been auditioning lots and training a ton.
I have a wonderful manager Lesa Kirk in L.A. and thought why not go down and meet some agents. Through a friend of a friend, I got a meeting with an agent at CAA. For those not familiar, CAA is one of the top -- they rep the stars that we regularly see on the ever addicting US Weekly and In Touch magazines.
Anyone that pulled up beside me that morning may have thought I was a crazy person, driving along Wilshire Boulevard, listening to Tony Robbins, and getting pumped up for my meeting! I was just trying to really embody positive energy and three coffees may have got me extra hyper! I felt ready! Nerves, caffeine, motivation tapes, and driving in L.A. traffic are a wonderful mixture.
CAA is located in a massive building in Beverly Hills on a street called Avenue of the Stars. Limos, fancy cars, and scary large men that look like bodyguards were all out front. I pull up in my white rental Corolla and wow I thought so fancy they have valet (I can validate right?).
I throw on my sunglasses before I get out of my Corolla to look more important than I am...yup I'm a big deal, feel it, own it, believe it....OK, deep breath.
I'm early as I am to everything... maybe I will just kill time standing outside looking super cool while trying to fix my dress. Ya the "owning it" didn't last too long.
All of a sudden a woman comes up and starts fixing my dress for me. Shit, I'm standing out like an awkward sore thumb, ugh not embodying positive energy! I turn and it's Jamie Lee Curtis and I so easily forgot how to speak. She tells me to take a deep breath and that I look nervous (great I guess I wasn't pulling off the confident thing ugh) and to relax.
So I go in and check myself in and decide to go to the bathroom because 90 times just isn't nearly enough times to get to make sure I have nothing in my nose or my teeth and yup lets brush that hair for the 50th time again.
Jamie Lee Curtis follows me into the bathroom and we continue our conversation and then sit down in the waiting area chatting for 20 minutes while waiting for our meetings. She has lots of inspiring things to say about the industry and puts me at ease before my meeting. The agent's assistant comes down to get me and I am brought to his office. Extremely nice guy! He reps Kate Hudson and Jessica Alba and soon in the conversation says he at a different level than what I would need for an agent.
You mean I'm not on the same level as Jessica Alba? Lol.
He sends me on his way with a ton of advice and offers assistance to classes if I have trouble getting in. I didn't listen to Tony Robbins on my way back to the hotel and my caffeine high has ended (probably a good thing). Somehow I am not sad though but extremely, extremely motivated.
So I am heading back to L.A. for some classes, workshops, modelling, and meetings. Those couple of days down there lit a fire under my butt! Excited to throw myself back into the world of acting and see where I can take it!
Wish me luck!!!! But first I need your help: Lots and lots of auditions coming in! I need advice from you! Help me out by making a suggestion and help me pick my dress.