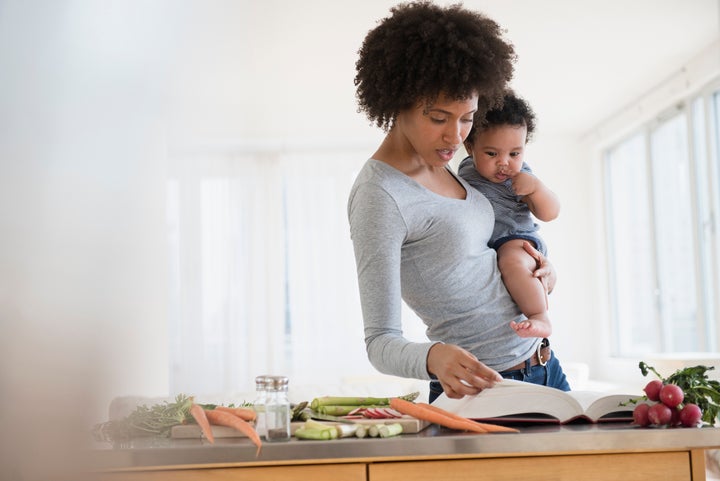 Hey, remember the '80s and early '90s, when parents could serve their kids a bowl of Zoodles and a grilled cheese sandwich for dinner, which the kids ate off of TV trays while enjoying an episode of "The Simpsons" (if they had cool parents, the 6 p.m. news if not) and no one questioned anyone's decisions?
How exactly did those same kids grow up, become parents, and suddenly feel the need to stay up to midnight batch-cooking whole-grain casseroles and packing elaborate no-waste lunches, as if their very worth as parents was being determined by the meals they place in front of their children each day?
WATCH: It's time to let go of mom guilt. Story continues below.
"Our expectations of what it means to be a good parent have really escalated," Peterborough, Ont. parenting author and mom of four Ann Douglas, author of Happy Parents Happy Kids, told HuffPost Canada.
And with back-to-school season in full gear, and kids getting back on a daily schedule, meal planning is likely on a lot of parents' minds. Gone are those lazy backyard BBQs, soon to be replaced by crock pots and Instant Pots, meal-planning Facebook groups, batch cooking, entire Pinterest categories devoted to healthy packed lunches, and trying to sit down for a family dinner in between driving kids from point A to point B.
We're exhausted just thinking about it. But before we can stop the madness, we need to understand how we got here.
Parents are burned out and think food = love
Given all that stress, and maybe a sense of guilt that they're not spending enough time with their kids, parents may start equating food with showing their love or being a good parent.
This is especially true for moms, Douglas noted.
The rise of home cooking and foodie-ism
On top of all that, we have the rise of home cooking. A recent U.S. survey showed that, after a decline in the late 20th century, the number of people who cooked started rising again from 2003-2018. At the same time, the term "foodie" went from being highbrow to mainstream, Forbes writes.
"Foodie-ism resonates with many of Millennials' core traits," Forbes writes, adding that it allows them to share experience in person and online and appeals to their need to achieve.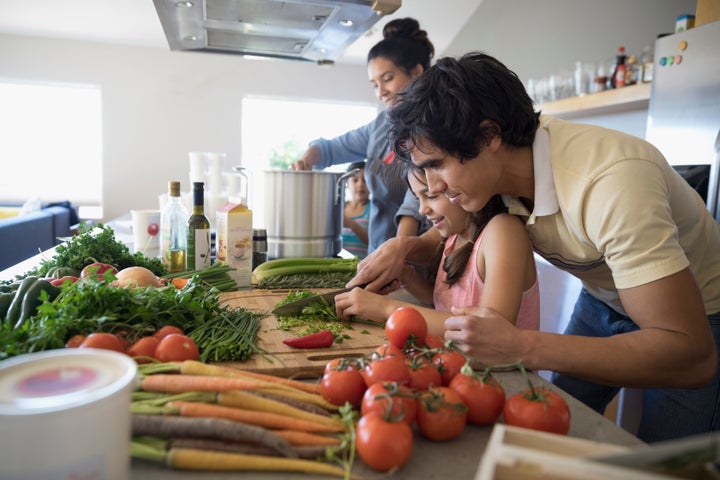 Meanwhile, the new Canada Food Guide tells us we should be eating more whole grains and plant-based foods ... which is great ... until you find yourself prepping a Pinterest-worthy white bean chili at 11:30 p.m. on a Wednesday, even though you and your kids both know they'd rather eat chicken fingers.
"What I think sometimes the messages lose track of is the fact that there is so much hard work involved behind the scenes in getting a meal on the table," Douglas said.
"It's not like there's some meal-time fairy godmother. There's somebody in the family who is doing that heavy lifting of getting groceries home and making the meals."
Let go of dinnertime guilt
So what's a stressed-out parent to do? The kids still need to eat (and so do you, for that matter).
While the benefits of sitting down for healthy, home-cooked meals are definitely desirable and well-documented, it's important to remember you don't need to achieve that target every day, Douglas said.
And it's OK to cut yourself some slack as busy school-time schedules come into play.
"We have to lower our own expectations about what it means to do a good job on the meal-preparation front, and also be a little more flexible," she said.
WATCH: OK, this chicken and broccoli looks amazing, though. Story continues below.
It's the time spent together, not necessarily the food, that is most beneficial for kids, Douglas added. Plus, kids often appreciate simple foods more than fancy recipes. Canned soup and grilled cheese might seem lazy to you, but could be your kid's favourite meal that week. Own it!
As well, sitting down for dinner every night just isn't feasible for a lot of families, where a parent may work shifts or have more than one job. And you shouldn't feel guilty about that.
"Look for other ways to connect around food. Maybe it's breakfast on the weekend," Douglas said.
Simplify school lunches, while you're at it
No one would fault a parent for feeling stressed about school lunches.
Plus, you probably want your kid to be excited about their meal! But that doesn't mean you need to overdo it. Again, it's all about balance.
"Aim for balanced lunches most of the time," Carol Harrison, a Toronto-based registered Dietitian who runs the website "Yummy Lunch Club," told HuffPost Canada in an email.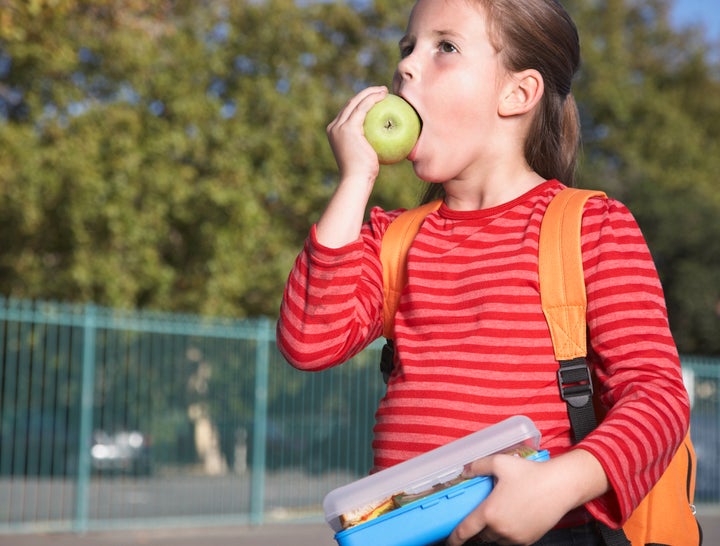 Keep it simple. If your kid prefers fruit, send fruit at lunch, and try to work in vegetables at dinner. Make sure there's a protein like beef, fish, cheese, or eggs, and add some plant-based options into the mix like beans, hummus and edamame for fiber. Voila.
"It all comes down to working smarter, not longer in the kitchen," Harrison said.
She suggests using dinner prep time to get started on lunches. Make extra steak at dinner knowing you'll use it in a beef and bean wrap, Harrison said, or cut dinner quesadillas into wedges for lunch. When cutting up veggies for dinner, leave aside extra.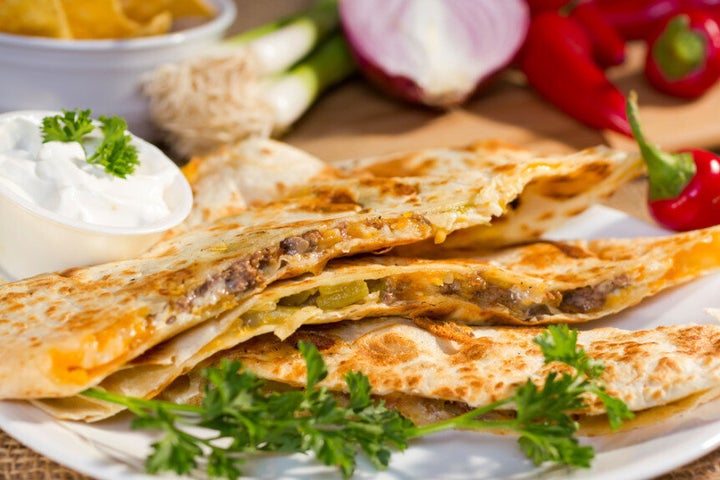 And if your kid just wants to eat the same lunch every day? Let him (as long as it's wholesome), Harrison said.
"Wanting to eat an apple and a cheese wrap with salsa and some carrot sticks everyday is fine," Harrison said.
"Make up for anything missed at lunches (protein, veggies, dairy, whole grains) at the next meal or snack. Of course, if your child wants a cookie and juice box then you need to do some negotiating."