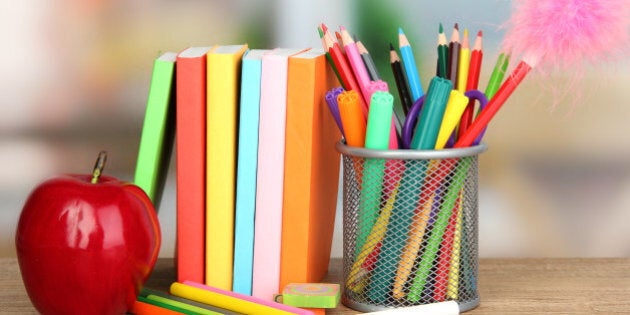 The first day of school is quickly approaching and parents everywhere are feeling overwhelmed. It's a similar routine every year and yet families tend to be unprepared, especially with all the influx of fall activities ahead.
Here are 10 tips from Professional Organizers in Canada to help get you on track for the fall season ahead:
Bedtime Routines - Start regular bedtime and school-night routines early, that way everyone can ease into the school year and they don't feel like they're getting thrown into it.
Mark it Down - Create a Google Calendar using colours to colour-code your children's activities and share them with key family members or print the calendar and distribute it by hand and post it by the door where everyone can see.
Consider the Extracurricular - Once you have assessed all the different activities your child would like to do, start to consider the logistics and whether you have the time to physically take them to all the different events. This will clarify exactly how many things they can sign up for.
New School Wardrobe - Who says you have to buy a full new wardrobe for the first week? Start small with a new outfit for the first day of school and then slowly build on the purchases. This is after you've taken a proper inventory of their clothes and assessed what they already have.
Lunches - It's always a time consuming task but you can make it fun! Create a lunch station where the kids can help out and pack their own lunches for the week. You can also label all the Tupperware with the correct lids to avoid mismatched containers everywhere.
Chores - Implement a reward system for kids who do the chores throughout the week such as a small dollar amount that grows and goes towards their education. Once they hit a goal you can take them to the bank and deposit it with them.
Unplug - Create a homework station where there are no tech toys and put homework at the top of the list of activities once they get home. If they finish their homework early then reward them with free play where they can do what they like such as watch TV or play on their iPad. Set up a designated tech area so that gadgets are not lying around the house or in their rooms!
Family Time - Set aside weekly family time to review the activities for the week ahead. That way if there is an unexpected appointment that comes up such as a dentist appointment, then you are ready for it and can ensure that it doesn't conflict with any other pick up/drop off schedules.
What's for Dinner? - Start to look up some new Crock-Pot recipes that you can implement once or twice a week so that dinner is organized and ready as you walk in the door!
Have Fun! - It's the beginning of a school year and the beginning of some new memories for you and your family. Be sure to have fun and take in the excitement of what's to come.
If things are starting to feel too busy or chaotic, take a breath and reassess. Certain routines may have to change if it's not working within your family environment. If you're looking for some additional support, Professional Organizers in Canada can help.
For more information on Professional Organizers in Canada or to find a professional organizer in your area, visit the POC website.

90s School Supplies We Miss