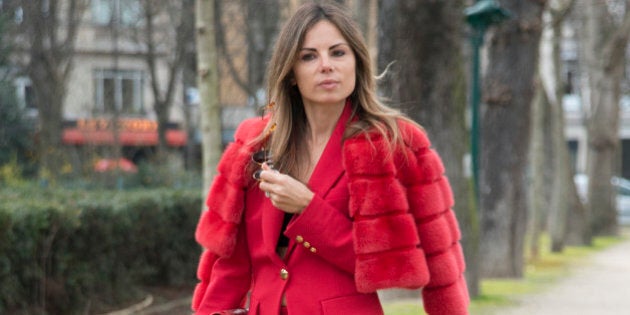 The '70s are having their own fashion revival again, with the early 2000s being the last major time floral kimonos were relevant and the phrase "boho chic" was thrown around in the glossy pages of fashion magazines.
What these combinations of laid back, glamourous, and structured looks say about us now is yet to be revealed. But there is a question that remains: What's the best way to pull off those looks in the present day? Let's find out.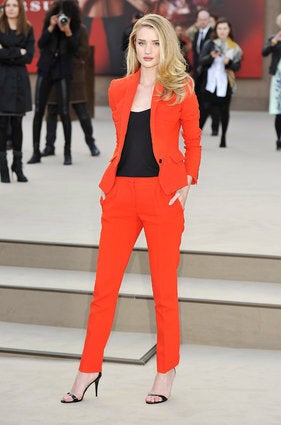 How To Bring 70s Fashion Into Your Modern Look
The pantsuit is a more political piece of fashion from an era mostly dedicated to having fun: it is a signifier of the ascension of women in society and culture. It featured tailoring, precision, and attention to detail usually reserved for men, found both in neutral and vibrant colours.
The suit now differs from its past self with pant legs that can be either pared down in width (less bell bottoms, but not totally boot cut; skinny, as well), mixing and matching patterns and colours to stay fresh while adding other simplistic and modern touches. Today's suit also largely encourages and supports femininity in its silhouette and design without the expectation that it has to be that way simply because a woman is wearing it. Wear it with the appropriate amount of confidence and swagger.
Texture is a huge element of 1970s aesthetic, with suede, denim, fringe, and silk being a dominant part of many outfits.
Wearing all of one thing at once (all denim, all suede, etc.) is something our dads used to do; see any Canadian Tuxedo ever. Today the fabrics have a softer feel, and are integrated with one another without it being too overwhelming: the double or triple denim, though, is brought into modern scope by changing up the colours of denim rather than having a solid hue throughout, or adding an accessory accent to same-hue denim outfits.
We can thank the '70s for the resurgence of some of notable accessories: floppy hats, beanies (with flowers on them!), chunky statement jewellery, silk scarves, bold rings, and oversized sunglasses.
Floppy hats today differ from their original source with added dimensions, textures, and linings that elevate the hat from just a wide brim drooped on one side.
What the stylemakers in the 1970s mastered with these pieces was the fine art of wearing all of them at once: oversized sunglasses, thick gold rings, a heavily patterned scarf, and a big hat to top it all off. What we're really good at doing now is picking a few elements to incorporate into an outfit and letting them be the statement.