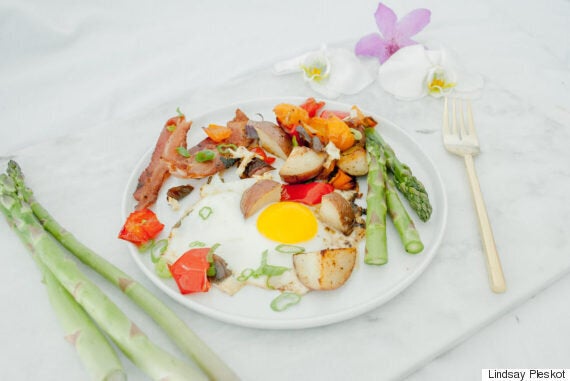 What dad doesn't love bacon? I know mine definitely does, and there's no reason to deprive Dad of his favourite brunch on HIS day!
I can't stress this enough -- it does not have to be all or none. A few slices (or maybe more than a few for Father's Day!) can go a long way in delivering that rich, smoky flavour. In combination with the other ingredients, you've got yourself a nicely balanced, really satisfying, super simple brunch.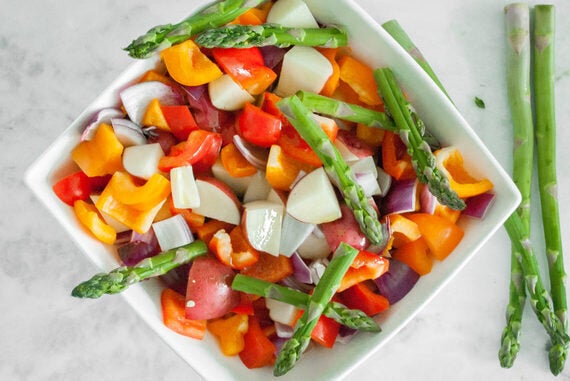 One of the best life lessons my dad has ever taught me is that the best gift you can give someone is the gift of your time. It is something only you can give and the memories will last a lifetime. Food is such a great way to bring people together.
With that being said, you don't want to be stressing in the kitchen and running around like a madwoman trying to get everything timed just right when the whole point of the gathering is to spend time with those you love. That's why one-pan meals have become a staple in our household. Simple does not have to mean boring and that's what I'm showing you in this quick to throw together Father's Day brunch.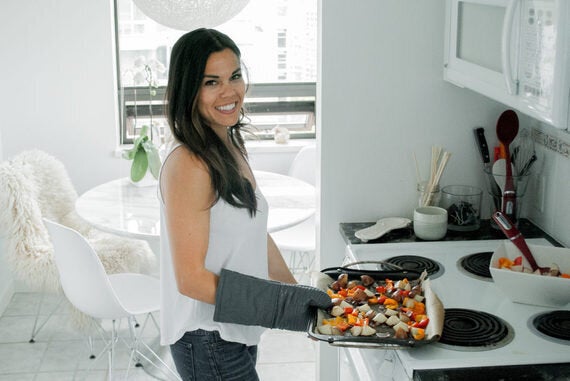 I'm going to be up in Kamloops with my pops for a super fun weekend. A few weeks back I mentioned that my dad's band was going to be playing at a friends wedding. That's this weekend. So Saturday we will be busting out our sweet dance moves to Lance's (Dad's) tunes into the wee hours of the morning, so this easy brunch will be the perfect dish for Sunday morning.
We also sometimes make this hearty brunch for a quick and easy weeknight dinner. Remember, you don't have to eat breakfast foods for breakfast or dinner foods for dinner. Just as each of us is unique in our fashion style, work style or relationship style, we are bound to be different in our eating styles as well. There is no one "right way" to eat. It's about finding what is right for you.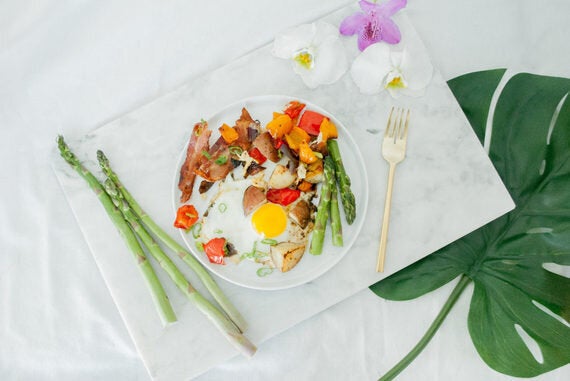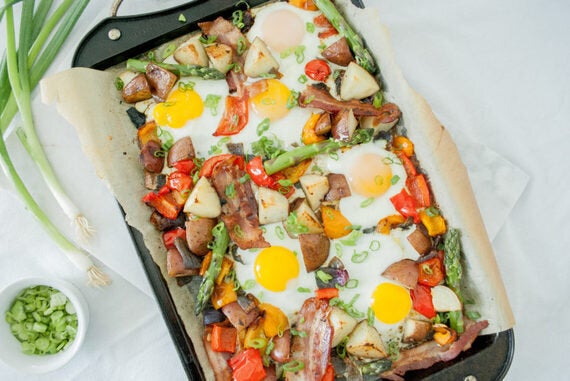 Anyway, back to Dad -- what do you guys have planned for Father's Day? Comment below and let me know what you're up to!
One Pan Father's Day Bacon and Egg Hash
- 6 slices of bacon, cut in half
- 2 large red skinned potatoes (about 1 ½ -2 cups)
- 1/2 of a medium red onion, cut into bite sized pieces
- 6 stalks of asparagus, cut into thirds
- Salt and pepper to taste (approx ¼ tsp each to start with)
- 2 green onions, thinly sliced
1. Preheat the oven to 400F
2. Line a baking sheet with parchment paper (you may need 2 sheets but your veggies will really shrink up as you cook so it's ok if it's a bit crowded)
3. Toss your potatoes, peppers, red onion and asparagus in 1 tsp of avocado oil (lightly oiled is fine as there will be more from the bacon as things cook) and a generous sprinkle of salt and pepper.
4. Place your bacon pieces down on the parchment lined sheet (s) and then add your potato and veggie mixture. Lay them out in a single layer.
5. Place in the oven to cook for about 45 minutes, stirring halfway through
6. When the potatoes are getting to be nice and golden brown, with 5 minutes left to cook, create 6 little divets in the pan. Crack an egg in each one and place back in the oven to cook for 5 minutes. If you like your yolks a little firmer, leave them in for another minute or two.
7. Dish up and sprinkle with your green onion.
Enjoy and happy Father's Day to all you poppas out there!
Follow me on Instagram for more recipes like this and daily kitchen and nutrition inspo and if you like this recipe, share the love by sharing this post!
Follow HuffPost Canada Blogs on Facebook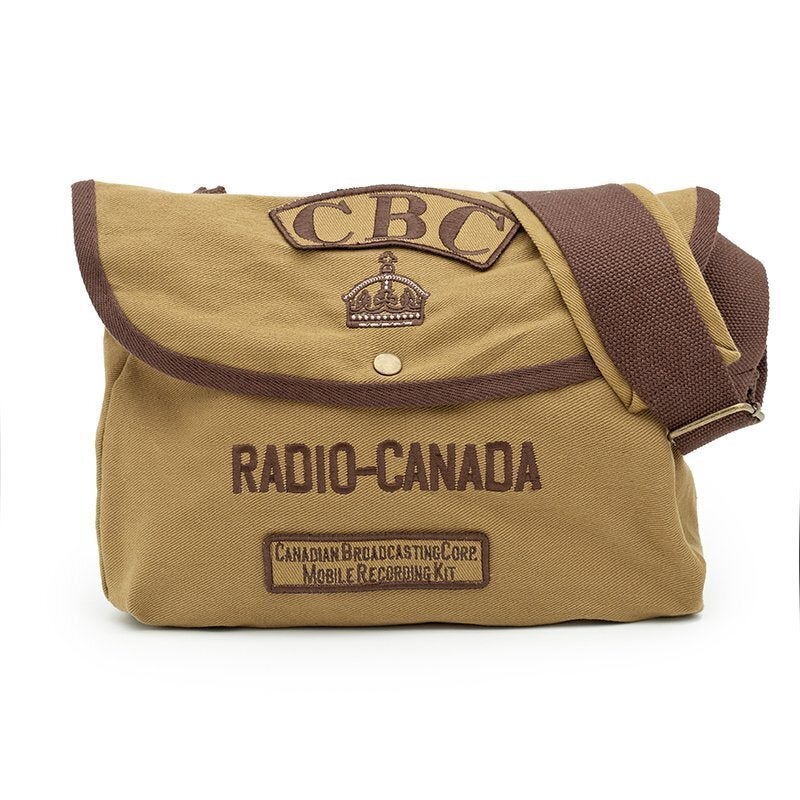 Last-Minute Father's Day Gifts