When it comes to bacon, you either love it or you're a vegetarian. But what happens if you love it and then have to hold a little pig?
In the video above, Buzzfeed employees did just that. Bacon-loving employees were told they were participating in a taste test but were surprised by a tiny piglet instead. "Oh God, now I'm never gonna have bacon ever again," exclaimed one employee, while another confessed, "I mean, he does look delicious."
Finally, an animal friendly bacon alternative that tastes like the real deal!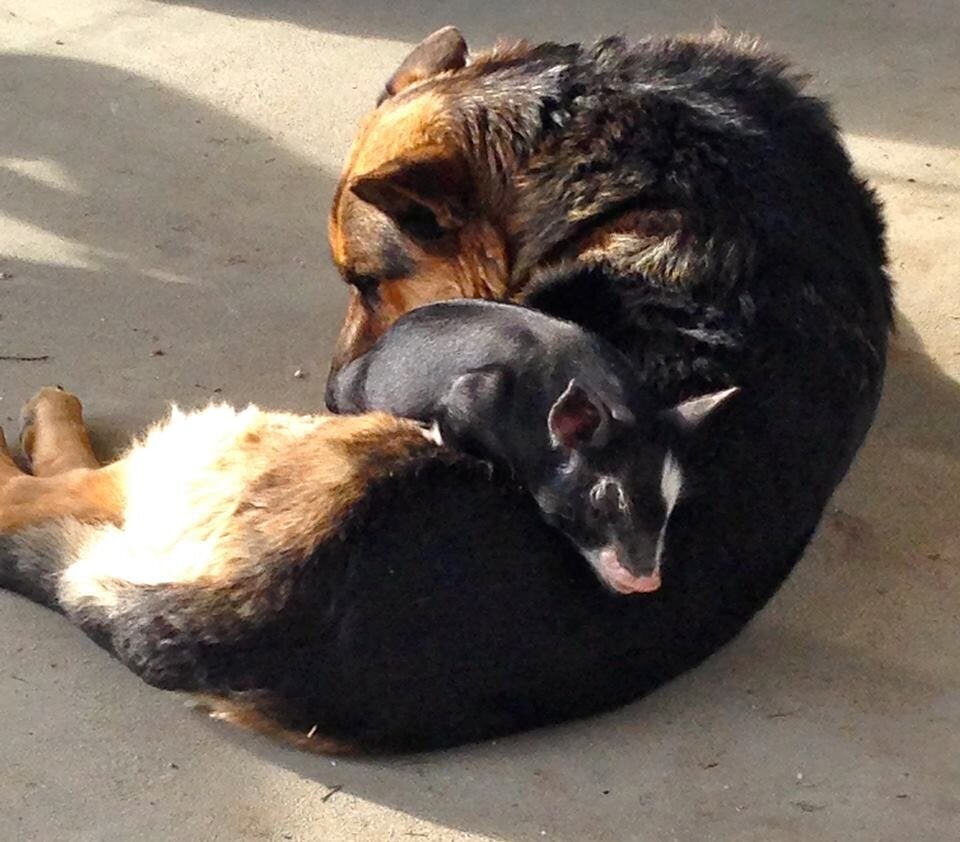 Dog Adopts Daughter Piglet