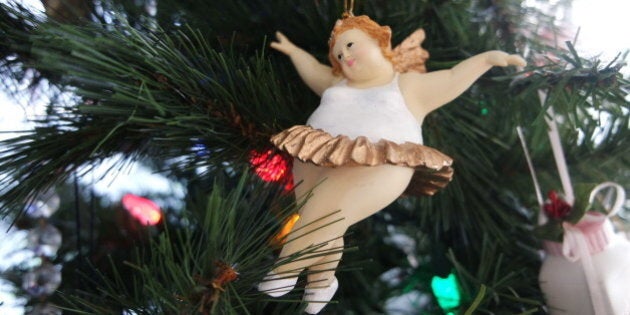 Every year when the holidays come around, I cringe. When I drive around the neighbourhood doing my daily tasks and see the lights and snowmen and wreaths everywhere, I feel a heaviness in my chest.
I am not one of those moms that is stoked to decorate for the holidays. I am just not. I find it inconvenient. I find that it clutters up my house. I hate the colours green and red! I don't like the temporary nature of decorations, because as soon as you put them up, it's time to take them down. I even hate when we open gifts and the wrapping paper gets everywhere. I am the one with the garbage bag, cleaning it up as soon as it hits the floor. My kids call me the fun-sucker.
Sometimes I get a little panicked about it. I should be someone that is hanging decorations in early November. I am a work-at-home-mom,so I don't have the excuse of working long hours outside the home. Driving down my street, I have been noticing all of these decked-out houses with twinkling lights, and I haven't even bothered to cut back my plants in the garden from the summer.
Am I a bad mother who isn't teaching my kids about traditions?
I do like the holidays, and I like gift-giving and celebrating with lots of wonderful food. I even like making all of the holiday themed hor d'oeurves and Pinterest-y cocktails. But there's something about buying all that holiday tinsel crap and then getting it out of the boxes and hanging it that I have trouble completing.
It seems like Christmas was just over. I have finally thrown away last year's Christmas cards that were still kicking around in a drawer in the kitchen. Dare I even admit that we didn't put up a Christmas tree for two years in a row? The first year, I was running around trying to accommodate everyone, run a business and get my kids to every skating party and school concert before I realized it was December 20. No time to get out the tree. So instead I just used a little table top one that I found in my mom's basement.
The next year, we were heading south somewhere warm for the holidays so I thought, why bother?
Am I bad parent for not going all out for the holidays?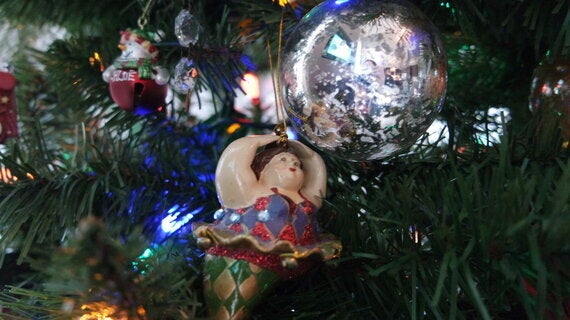 I do feel pretty bad about it. I was an only child with divorced parents and we really didn't have many family traditions. So I really did want to be "that mom" who makes lots of Christmas crafts with my kids and bakes shortbread cookies. But life gets in the way, and the holiday stuff continues to be pushed aside.
My girls are teenagers now, and they have never mentioned my lack of holiday spirit. I don't know that they have ever really noticed, because I have always been this way.
At least that is what I like to tell myself.
For a few years I was able to get it together, get the lights up and get the decorations going right after Thanksgiving. But then on a few occasions, the tree was up until February, and we all fought about where to take it to recycle it, because all the tree chipping services had already come and gone.
Most other years, though, the holiday season sneaks up on me and then I somehow can't be bothered.
I think part of my guilt comes from my own expectations of myself -- I am a creative person! I am an interior designer! I should like decorating for the holidays!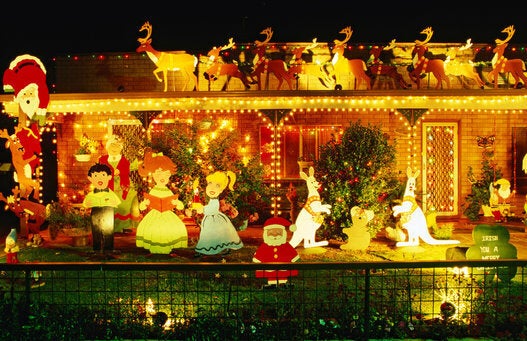 13 Over-The-Top Christmas Decorations