Made up of Majorca, Minorca, Ibiza, and Formentera and numerous other islets, the Balearic archipelago lies southeast of Spain surrounded by the glistening waters of the Mediterranean.
We recently visited Majorca (Mallorca) to enjoy the sun, sand and emerald waters that surround this gem of an island.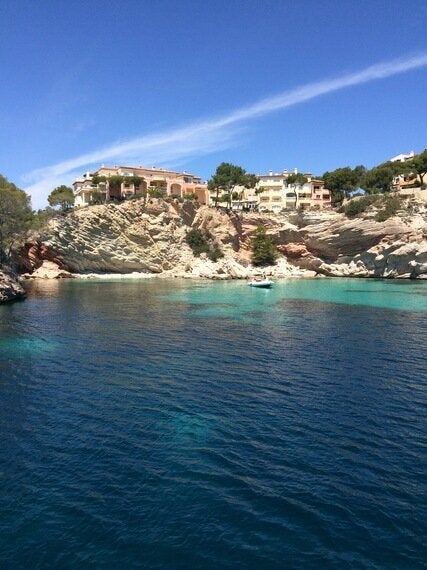 The calm and pristine waters that surround the Islands.
The capital city of Palma is charming and steeped in history, filled with cafés, bars, and great restaurants, and adorned with street music and horse-drawn carriages.
From almost anywhere, there are panoramic views of assorted sea vessels, sailboats, speedboats and luxury cruise liners that flank the shores of this age old city.
The beautiful Gothic Cathedral Le Seu stands high and mighty overlooking the entire city center, with a beautiful promenade at its feet. Le Seu seems to hold an air of dominance few other architectural structures can shadow.
It's said that its largest rose window was designed by astronomers so that twice a year, a magnificent display of light occurs when the sun shines directly through the rose and its colours are projected on the opposite wall. Each year locals and tourists flock to Palma on February 2nd (Fiesta de la Candelaria) and November 11th (Sant Martí de Turs) to witness this marvel. Those who are on the outside can see the rose lit with a red halo.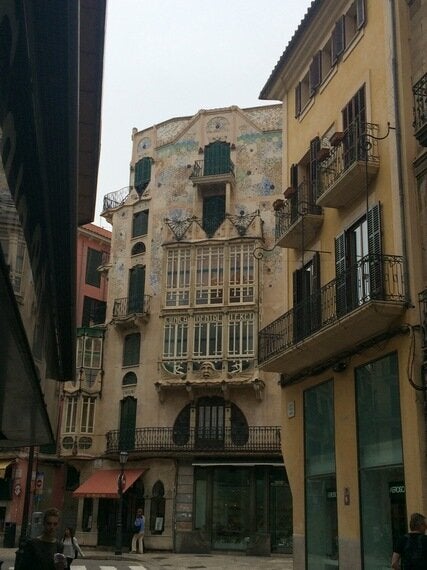 Gaudi's Can Rei in Placa Maraques del Palmer
Shopping in Palma is relatively affordable and local goodies such as infamous Majorcan pearls are widely available. Palma also hosts a small museum about the history of pearls and the Majorcan pearl industry. There are countless shops selling every kind, size and shape of local pearls. Though, be sure to shop around for genuine products and ask for a certification of authenticity.
The Balearics share their local dialect with main-land Spain's province of Catalunya; speaking Catalan and Spanish. The cuisine is greatly influenced by Catalan and Valencian flavours and ingredients that are reflected in the scrumptious meals served in the abundance of local restaurants.
For a twist on traditional Spanish tapas visit Forno group's Ombu (must eat: lightly roasted mullet; grilled Iberian pork with ginger orange sauce) or KOA (must eat: Pizza Flama; Thai-style squid), where the service is impeccable and the food impressive. For more traditional Majorcan tapas, try out the many taverns lining the streets between the Cathedral and Place de Llojta.
And though tapas are commonplace, there is also an Italian influence on the local streets; left behind by the Italian occupation of the island during the Spanish Civil War, pizzerias and gelatarias (heladarias) are abundant, with equally outstanding food and choice.
Worth a mention is Palma's oldest treasure, C'an Joan de S'Aigo, a cafe hidden in a back street. Frequented mostly by locals, this city's secret isn't too keen on welcoming foreigners. Established in 1700, with original tables and chairs and tiled flooring, you feel like you're almost sitting still in time.
The café is most famous for its ice-creams (gelat) and assorted ensaimadas -- a Majorcan speciality of rings of doughy pastry -- served plain, with whipped cream, jam, or topped with custard crème and sprinkled with cinnamon powder. My daughter seemed to prefer the equally famous cuarto, a small loaf shaped sponge cake-light as feather and sprinkled with icing sugar. And, of course, we couldn't leave without trying the ametlla gelat (almond ice-cream) served in a clear glass just as it was 300 years ago!
Shops and eateries line the alleys and streets, coming up on to different squares or Placas. Probably the most visited is Placa Cort, situated in front of the Palma City Hall and home to a 600-year-old olive tree, standing tall and wide. According to some sources the tree came from the Pollensa area of the Sierra Tramuntana and was transplanted in Palma in 1999, as a symbol of peace and attachment to the island because of its age and representation of Majorca, which has thousands of olive groves. Amazingly, the tree continues to fruit twice a year!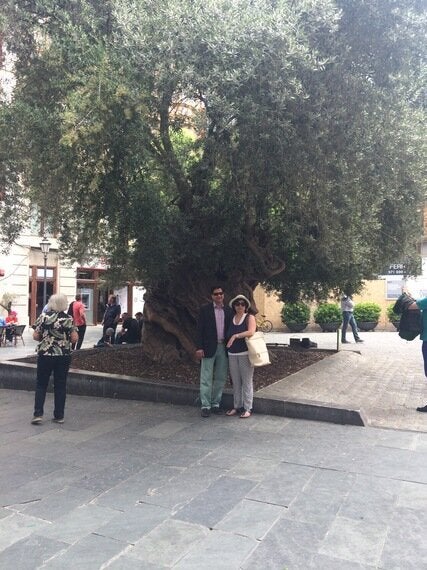 Aside from the charming port city of Palma, Majorca is known for its resort-towns where loyal tourists flock from Britain and Germany each year to get their dose of Spanish sun. We based ourselves in a small resort village of Cala de Calma- a rocky cove in Calvia, south-west on the island, with spectacular views and vibrant pristine blue crystal clear waters.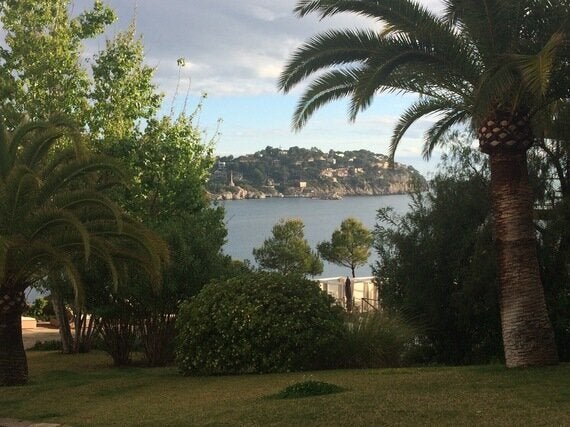 Resort village of Cala de Calma
The nearby town of Santa Ponca is home to family-run clay tennis courts available for rent and with tennis coaches (some of whom have played with Spaniard grand slam champion Rafa Nadal).
Driving around the island is possibly the best way to explore the many little towns and quaint villages, some of which are UNESCO heritage sights. The mountain range of Sierra Tramuntana is home to many towns including Valledemossa, Soller, Fornalutx and Deia.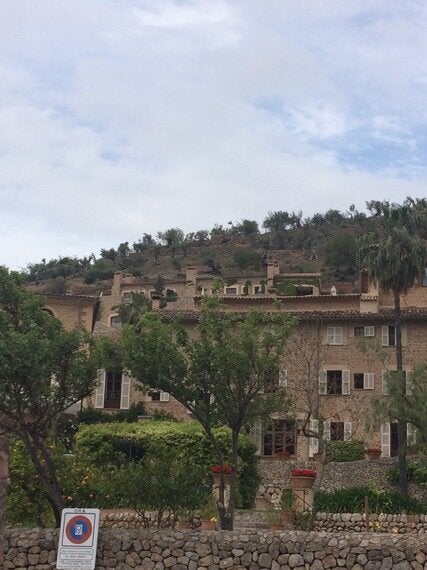 Soller is located high above sea, surrounded by wonderful orange and lemon groves. Below lies Port Soller, reachable by an old, wooden tram that runs between the two. The Placa Constitucion is shadowed by its ancient cathedral and lined with shops and cafés, restaurants, and ice cream parlours for all to enjoy.
A winding 9-km drive will bring you to the picturesque village of Deia. Set high up in a valley, it is surrounded by mountains and overlooks the valley below. Once home to the famous English writer Robert Graves, with only 600 residents, it is fair to say it is tranquil yet almost surreal.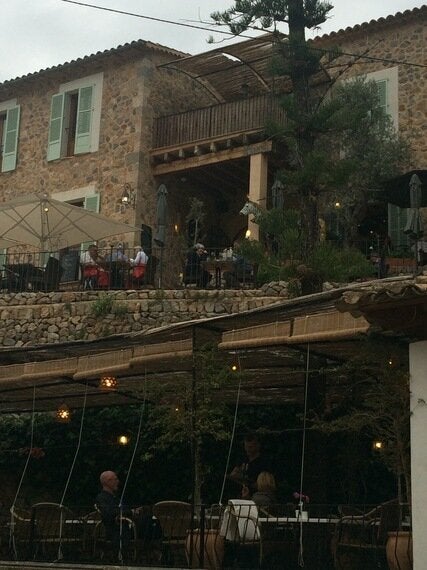 Back at sea level, take a boat ride around the island, a great way to view the sun-dazzled coast. You can watch dolphins, take a swim with the fish, or simply enjoy the pristine waters of the wonderful Mediterranean Sea.
We visited Camp de Mar, a fishing village in Peguera, with a pretty, sandy beach and crystal clear water, perfect to swim in. We stumbled upon the Island Restaurant or Restuarante Illeta, where we enjoyed a meal with various fresh seafood including guisado de mariscos (assorted seafood in a thick gravy), mixed paella, and a fresh grilled sea-bream. Unpretentious and casual, it's an ideal beach eatery.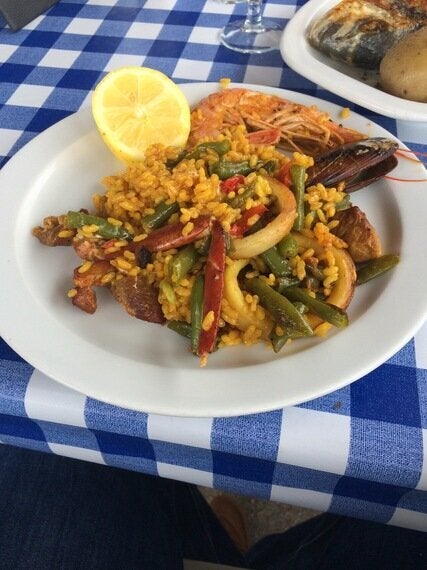 East of Palma lies the infamous coastline of Es Trenc, a picture-perfect beach, likened to sand and sea of the Caribbean. Access to parts of this beach is located a bit off the beaten track so be prepared to drive through farmland and countryside to get there!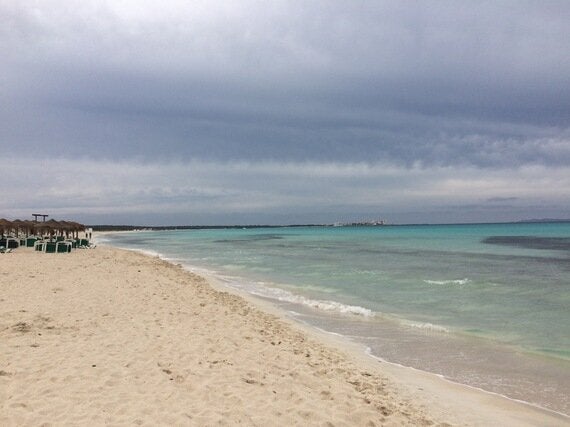 Majorca is large and diverse, with something for everyone. Whether you come for a tranquil weekend, a week filled with activity, a month or more to bask in the sunshine, you'll be forever discovering what this island has to offer!
Follow HuffPost Canada Blogs on Facebook