Many people consider banana cake a comfort food and have grown up eating it. It's fairly easy to make and is one of the best ways to use overripe bananas. Some call it banana bread, and whether there is a true difference between banana cake and banana bread is still up for debate. Some people believe that banana "cake" requires icing, while others argue that the difference between calling it bread or cake depends on whether you choose to consume it for breakfast, as a snack or for dessert.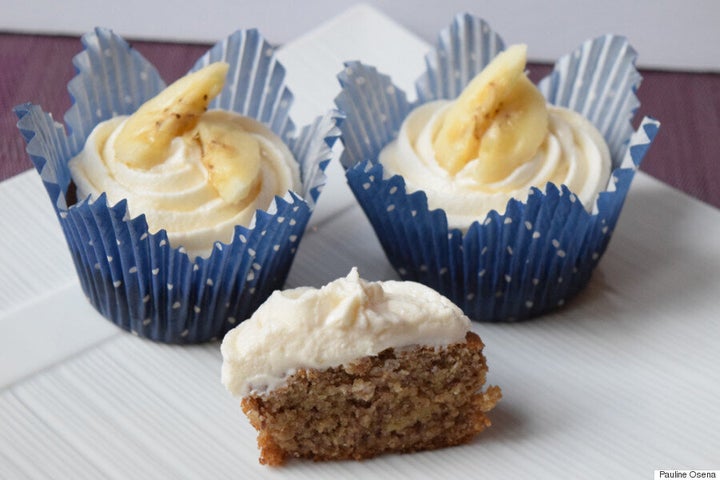 Banana cake is traditionally made with over-ripe bananas and common cake ingredients, such as flour, eggs and milk, which also happen to be top allergens. But that doesn't mean allergy-friendly foodies can't enjoy it! Here's how I made allergy-friendly banana cake with dairy-free cream cheese icing:
A standard banana cake recipe contains flour, eggs, milk and butter. In my allergy-friendly recipe makeover, I decided to keep the amount of banana puree and sugar the same, and only made replacements to the top allergens.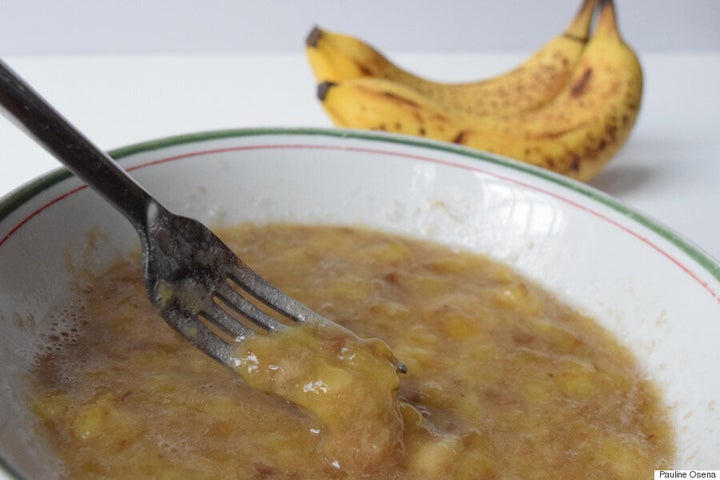 To make this recipe gluten-free, I replaced the flour with gluten-free flour mix. I chose not to use any xanthan gum, because the banana puree has great binding properties and we were planning to consume it all that afternoon. But if you're planning to freeze or consume the cake over the course of two to three days, xanthan gum can be added to improve the texture of the banana cake for the days after.
Replacing the egg was fairly easy. In this recipe, the main purpose of egg is to bind and thicken the cake. Pureed banana, which is the main ingredient in banana cake, is often used as an egg replacer, because it has excellent binding and thickening properties. Instead of adding more bananas to the recipe, I replaced an egg with a 1/4 cup of unsweetened applesauce, which has similar binding and thickening properties. Since the fruit puree has a tendency to make baked items denser, I added an extra half teaspoon of baking powder to my recipe.
I converted this recipe to dairy-free by using vegetable oil in place of butter, and dairy-free milk mixed with white vinegar in place of buttermilk.
This recipe makes 18 large cupcakes or one cake in a springform pan or a bundt pan. I baked my cupcakes at 375F for about 25 minutes, when a toothpick inserted into the centre came out clean. A cake would take more baking time, around 35 to 45 minutes.
The resulting cupcakes were moist and flavourful. Cool the cupcakes (or cake) on a wire rack before icing them.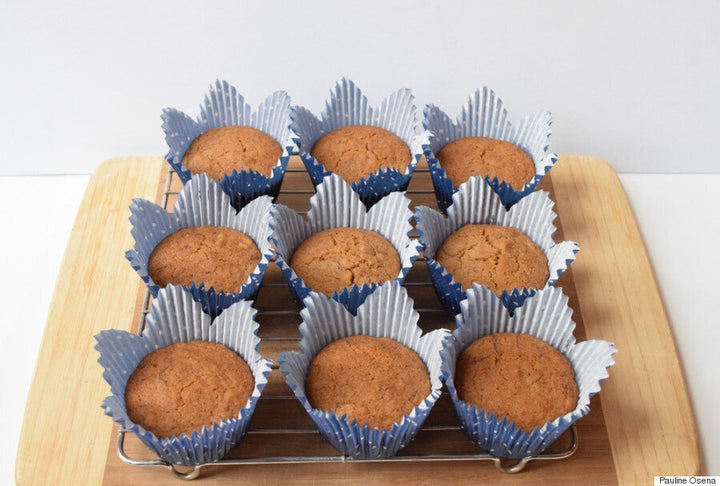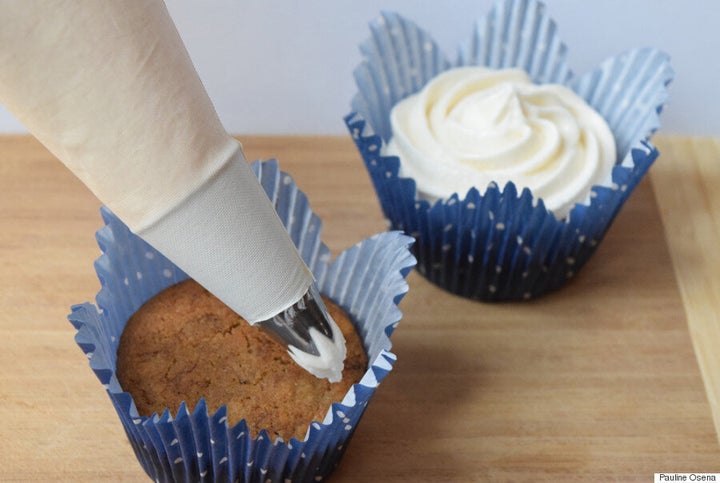 Pauline Osena is a food allergy advocate and founder of HypeFoodie.com, an online resource for allergy-friendly living. This former dairy junkie became an expert in allergy-friendly cuisine while figuring out how to feed her child with multiple food allergies. Pauline aims to inspire culinary adventures and experimentation with her series, "An Allergy-Friendly Makeover," and shares the valuable knowledge she has gained from her trials, errors and adventures in living with food allergies with "The Allergy-Friendly Top 10." Pauline's short-term goals include getting a full night's sleep and drinking her entire cup of coffee while hot.