Bananas are like avocados — one second they're perfectly fresh and ripe and two seconds later, they're brown and on the verge of being thrown out. Fortunately, overly ripened bananas can live on in delicious baked goods like cookies, cakes and muffins.
In the slideshow below, we've rounded up 28 moist and delicious banana cake recipes. From peanut butter combinations to caramelized upside-down cakes, these recipes are the perfect alternative to a dense banana bread.
To make the perfect banana cake, chef Jamie Oliver suggests using warm spices like cinnamon to complement the sweet banana flavour. Bananas also work well with caramel, vanilla and peanut butter flavours.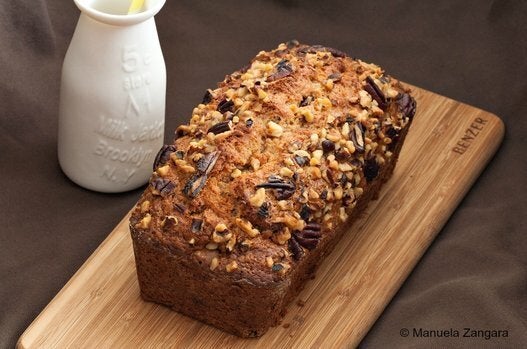 Banana Cake Recipes
Popular in the Community