You wanted to kick off the start of summer with a fresh new look. You did that by getting bangs (or a fringe as they call it in other parts of the world). You love them! You feel like Selena Gomez or Zooey Deschanel! But you're having one massive issue... forehead acne (a.k.a "pomade acne").
Yes, your freshly-cut fringe can be hard to maintain, especially in the summer because, well, heat, sweat and bangs just don't mix well. Because your hair is always brushing on your skin, forehead blemishes pop up frequently, which is so not cute. Sure, those exact bangs cover up those exact pimples, so really you have nothing to worry about... right?
Because the forehead is part of the T-zone, it has the tendency to become more oily than other parts of the face. Our skin is oily because of a substance called sebum. Sebum keeps our skin hydrated, but when it accumulates, it can cause blackheads to form, according to Mara Vezeau, Integrated communications and medical relations leader at Vichy.
"Acne usually develops when the hair that covers our skin becomes clogged and prevents the evacuation of sebum," Vezeau tells HuffPost Canada Style in an email. "Fringe can have the same kind of effect on the front head."
And because bangs act as a curtain covering away your skin, excess oils and bacteria are trapped underneath, causing pores to clog and pimples to pop up.
Another culprit may have to do with your styling products. Charmaine Cooper, education manager of Dermalogica Canada, tells HuffPost Canada Style via email, "Hair products that are used for styling often tend to leave residue on the skin; particularly, the forehead. Often, the ingredients used to style the hair are considered a 'comedogenic' (or pore-clogging) when on the skin."
Luckily, this is easy to avoid. Instead of spraying product directly on the hair, spray on a comb and then style. This will minimize the chances of unwanted chemicals touching the skin.
Forehead acne is also the outcome of constantly touching your face and hair. Yes, many of us are guilty of it, but when you have bangs, the key is keeping your hands off them.
Sure, you can freshly wash your hair in the morning and feel like a million dollars, but when you start running your fingers through your bangs throughout the day, you can come home in the evening looking like a grease ball. So for this reason, when you're at work or out on the town, keep blotting sheets in your bag as a quick way to dab away unwanted oils. And of course, hands off the hair.
Ultimately, the best way to get rid of forehead acne is to eliminate the source of the problem. Yes ladies, we're talking about getting rid of those cute bangs. Sad, we know, but it is important to let your skin breathe.
"But you can't just cut your bangs off!" you're yelling at us. You're right, you can't (unless you're into that look), so for that, you can start sweeping your bangs to the side. This ensures your fringe is kept off and away from the skin as much as possible. And remember to pin up your bangs before you go to bed and pre-workout sesh to keep them away from the sweat to come.
Whether or not you do decide to get rid of your bangs, you should lock down your skincare routine to suit your needs. This should involve both double cleansing and exfoliating. It is important to wash away any product residue that may be sitting on the skin. Exfoliate your hairline to remove dead skin cells, because as Cooper says, "the forehead is one part of the face that experiences dehydrated flakes easily."
Another tip is to constantly pamper your acne-prone skin. If you don't have products like purifying lotions (like this one from Vichy) to unclog pores, Vezeau suggests applying tonic to the acne-prone area two to three times a day, especially after sweating abundantly, to tighten pores.
There you have it. You CAN look bangin' without the unwanted acne. It is just all about maintenance.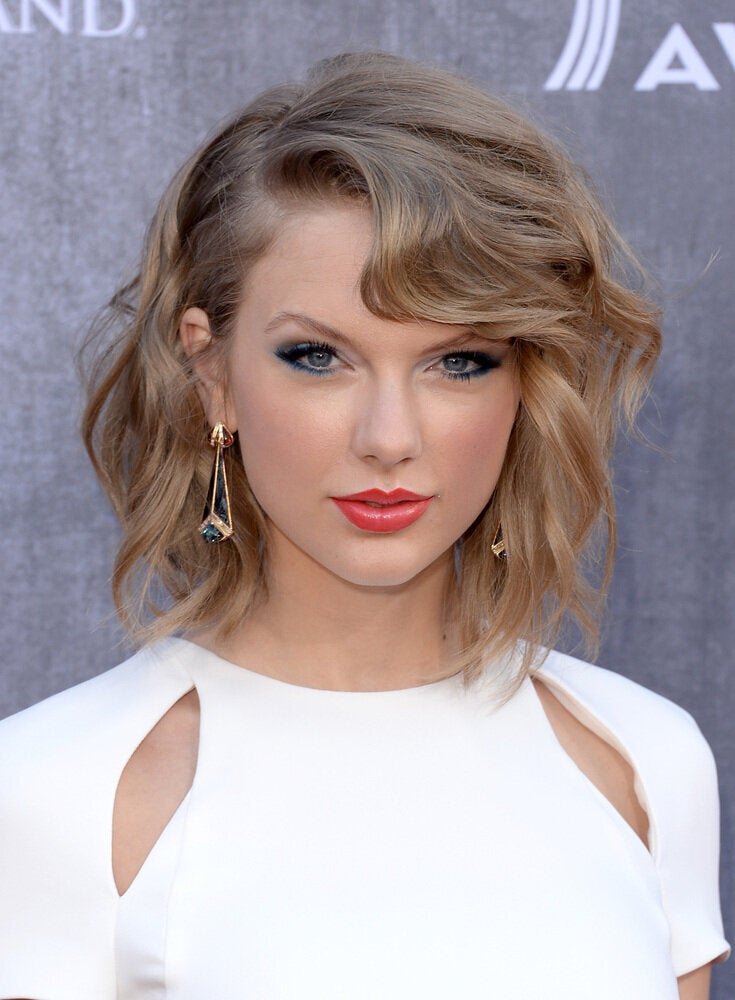 Celebrity Hair Inspiration: Bangs