If you were judging by news headlines, you'd think we cured baldness in 2013. This past October, after scientists announced they successfully grew human hair in the laboratory, many media outlets misleadingly reported it as a "miracle cure" and quite possibly the end of baldness. But the reality is far different -- hair "cloning", gene therapy and other wonder treatments are still not ready for primetime -- and potentially a long way away from becoming available at your local doctor's office.
But though we've yet to discover a "cure" for baldness, that doesn't mean there aren't breakthrough treatments out there -- and 2014 could be a banner year for several important new hair loss treatments.
If you're one of the 80 million American men and women who suffer from hair loss, here are four key treatments that could become more widely available to you in 2014:
Vampire PRP -- Platelet-rich plasma (PRP) therapy, also known as "Vampire PRP," is one of the hottest new treatments to become available for hair loss sufferers. PRP has been widely used in orthopedics, dentistry and plastic surgery for decades now -- even professional athletes like LeBron James and Tiger Woods have used it -- and it's now being adopted within the hair restoration field as well.

Since 2011, we've tested this treatment at my practice on both male and female patients and found it to be highly effective. It works extremely well for alopecia areata patients, as a substitute for current steroid injections; but it's also a highly effective treatment for traditional hair loss cases, with results often exceeding those produced by over-the-counter minoxidil in just a single office visit.

The number of doctors offering PRP is still relatively small, but expect to see more widespread adoption and availability this year. So, what is PRP? In short, PRP is a therapy that uses modified blood to stimulate hair growth. A simple blood-draw is performed, and the blood is then spun in a special centrifuge and specially processed to produce the PRP -- a powerful growth factor "cocktail." The patient's scalp is then numbed for comfort, and the PRP is administered through a series of injections into the scalp. Currently, there are a few different PRP options to choose from: Autologel PRP, or PRP with ACell/Matristem -- a product derived from pig's bladder, or PRP plus BioD/Amniogenix human amniotic stem cells.

Compounded Finasteride/Minoxidil - FDA-approved minoxidil is getting a big boost with a number of high-strength, "compounded" minoxidil alternatives that significantly increase the drug's efficacy for hair loss. It has been reported that standard over-the-counter minoxidil may only work in 38.3 percent of patients, according to some studies. These off-label, customized, compounded minoxidil products contain the same FDA-approved key active ingredient, but in a more user-friendly, powerful mixture that reduces side effects and increases the potency of the drug. Compounded minoxidil is less irritating, less greasy and more effective at stimulating the hair follicles. Off-label compounded minoxidil can be obtained with a doctor's prescription.
Lasers -- Once viewed with skepticism, low-level laser therapy (or LLLT) is now widely used in a variety of medical disciplines and has become a key tool in the hair restoration specialist's arsenal due to its ability to rejuvenate dying hair follicles. With the FDA clearance of mutliple laser devices (Sunetics' Clinical G-type Lasers and Laser Brush, HairMax's LaserComb, Apira Science's iGrow, Theradome's LH80 PRO and Midwest RF's MEP-90) and strong clinical evidence supporting its efficacy, more physicians are incorporating drug-free laser therapy, in combination with other treatments, to provide optimum results for men and women seeking to restore their locks, or stimulate healthy hair growth. In the beginning, laser therapy was limited to in-office clinical laser "hood" treatments and at-home hand-held laser "combs" or "brushes." However, a new wave of wearable helmet-style and more discreet hat-shaped laser devices are now entering the market and will become more widely available at doctors' offices this year.
Machine-Assisted Minimally-Invasive "FUE" Hair Transplants - FUE, or Follicular Unit Extraction, is a less-invasive method of harvesting hair follicles and "follicular units" individually, eliminating the linear or 'strip' harvest approach to transplantation. This meticulous process has been made more efficient through robotics, semi-automatic devices and well-trained surgical teams.
The first robotic hair transplant harvesting system -- ARTAS -- recently became available, and some doctors who have found it difficult to perform FUE are using this machine to assist in the process. Other hand-held surgical devices, like NeoGraft FUE, help doctors to perform a hair transplant surgery with remarkable precision, less trauma as well as help extract the grafts from the scalp. FUE is an effective surgical option for patients that allows for a quicker, more comfortable recovery, less post-op activity restrictions, as well as avoiding the tell-tale linear scar associated with traditional linear strip-harvest hair transplants. However, regardless of how the hair follicles are harvested, the critical step for naturalness is the artistry of the surgeon involved. Patients, therefore, should not choose their surgeon based on the tool they use, but more so on their artistic ability.
If you're worried about hair loss, it's important to consult with an experienced hair restoration physician --someone who specializes exclusively in the medical diagnosis, treatment and tracking of hair loss and its treatment. Only a qualified and experienced hair restoration physician can prescribe the most effective multi-therapy treatment options, including the latest available products and treatments, like those mentioned above. To find a qualified hair restoration specialist, start by visiting the American Board of Hair Restoration Surgery or the International Society of Hair Restoration Surgery.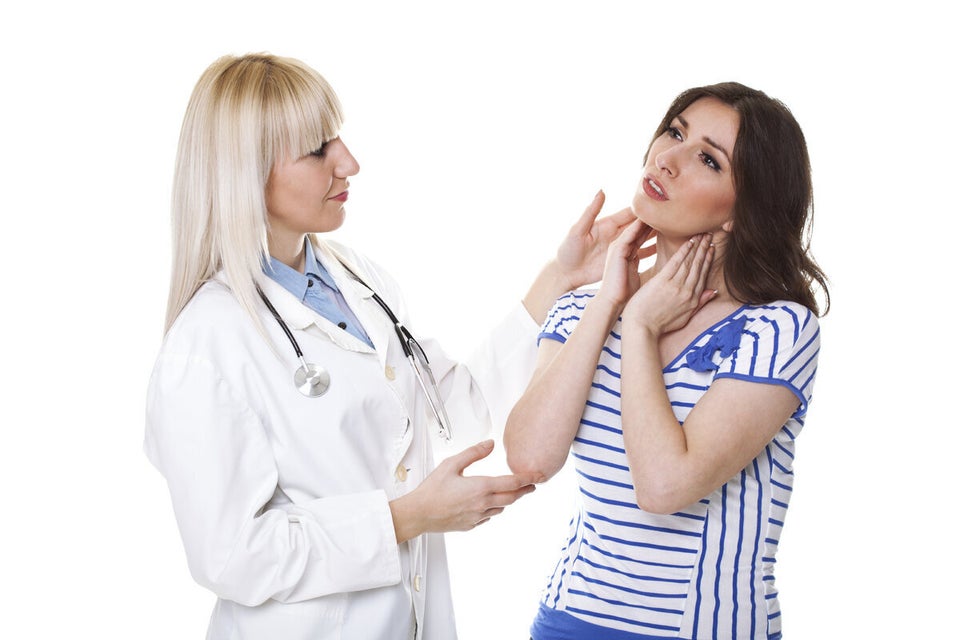 10 Reasons You're Going Bald
Popular in the Community