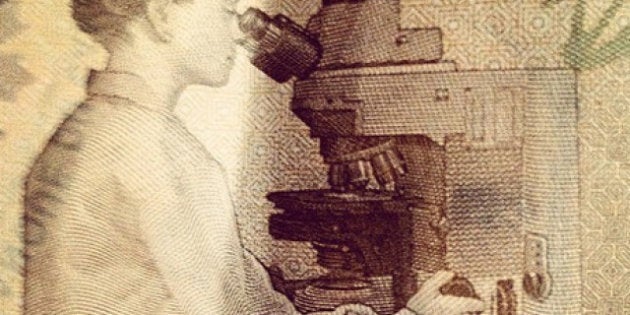 After much indignation from Canadians, some who do not fit the "neutral ethnicity" the Bank of Canada's P.R. team had seemingly invented to presumably shield itself from criticism, Bank governor Mark Carney, offered a carefully worded statement this morning.
Though the governor "apologizes to those who were offended," admitting that "the Bank's handling of this issue did not meet the standards Canadians," there were many points missing from the statement. The Twitterverse is abuzz about the underlying problems in Canadian society which proclaims allegiance to multiculturalism.
The governor's statement promises a review of the design process, but makes no mention of the most damming allegations. Namely, the Bank indicated publicly that Canada's "neutral ethnicity" is akin to European facial features as well as Caucasian-looking hair.
The Bank's statement notes, "our bank notes belong to all Canadians, and the work we do at the Bank is for all Canadians," while failing to address the fundamental issue of striking and systemic lack of representation of "all Canadians" in the images the Bank creates for the currency of the country in their their moniker.
Carney offered no talk of reviving the much-lauded project.
In contrast, another organization serving "all Canadians," Canada Post, has been issuing special postal stamps to celebrate iconic Canadians as part of Black History Month for a number of years. A positive step in highlighting the contribution of "non ethnically-neutral" Canadians. The 2012 edition bared the likeness of John Ware, a cowboy who helped to establish the ranching industry in Alberta and who set a precedent for what would become a highlight of today's Calgary Stampede.
By its own admission, the Government of Canada is not doing too well in fighting racism (report: Evaluation of Canada's Action Plan Against Racism). Mark Carney has an opportunity to show, not in words but in actions, that we, of non-neutral ethnicity, are equal partners in this modern mosaic we call Canada.
Popular in the Community