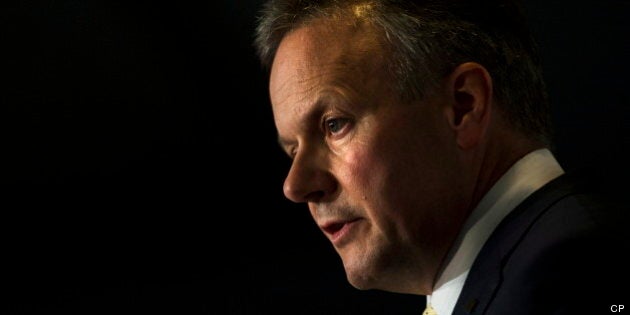 OTTAWA — The Bank of Canada says its trend-setting interest rate will remain unchanged because the economy is adjusting as expected to the bite of low commodity prices and weaker-than-expected demand from the United States.
With the U.S. Federal Reserve widely expected to begin a round of interest rate hikes this month, the Bank of Canada hinted it won't follow, saying that "policy divergence is expected to remain a prominent theme."
"This is likely a message to those who think that the Bank could be pressured to tighten as the Fed pushes rate higher," BMO economist Benjamin Reitzes wrote. "Governor Poloz is making it clear that even as the Fed hikes, Canadian rates will stay steady."
The central bank says Canadian inflation remains within its target range — the key determinant in its rate decisions. As a result, the Bank of Canada left its benchmark rate at 0.5 per cent.
The bank says the Canadian economy has grown largely in line with its October projections even as the country continues to adjust to the drop in its terms of trade.
It says the economy has received help from the lower Canadian dollar, the ongoing U.S. recovery and the Bank of Canada's moves to cut rates twice this year.
Bank of Canada key lending rate, 2005-present
The bank, however, also highlights economic challenges such as lower business investment in resource sectors and vulnerabilities in the housing sector that continue to creep higher in a prolonged era of rock-bottom interest rates.
"The Bank of Canada is juggling a lot of balls in its monetary policy calculus these days," TD economist Leslie Preston wrote. "It has cut rates this year to help offset the hit to Canada's economy from the downturn in the resource sector, at the same time as keeping an eye on financial stability in light of high household indebtedness.
"Now it is facing imminent rate hikes in the U.S. which are expected to tighten financial conditions in Canada (by increasing longer-term bond yields and weighing on growth). Balancing all of these considerations, we expect the Bank to keep rates at their current low level until the middle of 2017."
— The Canadian Press, with files from The Huffington Post Canada