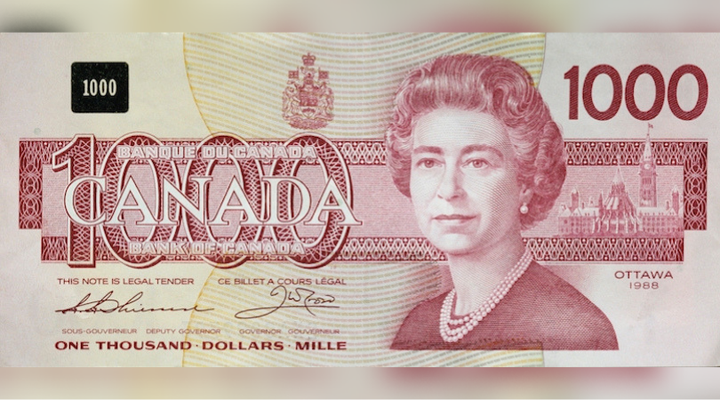 The central bank revealed last week that older bills will no longer be permitted for use in transactions as of Jan. 1, 2021. This includes the $1, $2, $25, $500 and $1,000 paper bills. Which means that in less than two years, Canadians won't be able to use these old bills for anything other than collecting.
The bank points to the Currency Act, which was amended by Parliament in 2018, as the reason for the change.
It's been nearly two decades since the last of these bank notes were issued. The $1,000 bank note stopped being issued in May 2000, while the $1 and $2 bills were replaced with coins — the loonie and the toonie — in 1989 and 1996, respectively.
Watch: See Canada's new $10 bank note featuring Viola Desmond. Story continues below.

The Bank of Canada says getting these bills out of transactions will ensure the only cash being used in the country is effective against the damaging effects of counterfeiting.
"Removing legal tender status from bank notes is a way to complete their removal from circulation and to help ensure that Canadians have access to the most current bank notes with the latest security features," Bank of Canada spokeswoman Amélie Ferron-Craig told HuffPost Canada via email.
Most of the affected bills are so old that these changes won't impact most Canadians. However, those who hold these bank notes will find they won't be accepted anywhere.
"It is important for Canadians to understand that these notes will not lose their value; the Bank of Canada will continue to honour them," Ferron-Craig said.
Canadians can redeem the full value of these bank notes by returning them to a financial institution, or sending them directly to the Bank of Canada. However, some of these bank notes are extremely rare and "can be worth significantly more than face value," Ferron-Craig noted.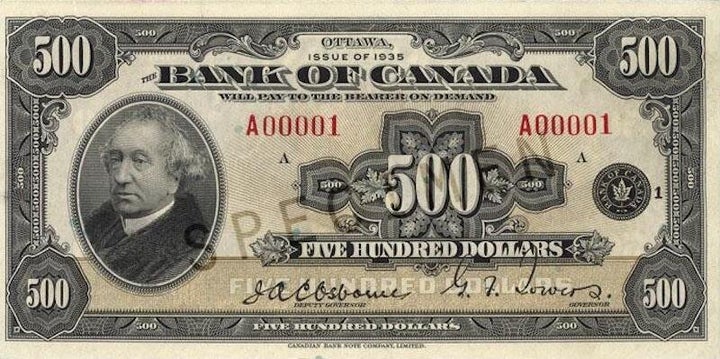 "The $25 was a commemorative note, and it and the $500 note were discontinued shortly after they were issued in 1935," Ferron-Craig wrote.
The rarity of these bills make them quite valuable to collectors, who may offer more in exchange than any bank.
To see how much each bill is worth to collectors, check out how much they are selling for on eBay. Another option is to obtain a collector's catalogue or get a proper evaluation from several reputable money dealers who work with collectors.
Popular in the Community