But some of the bank's observations about the economy seemed so rosy, compared to the economic reports we've been hearing lately, that it had some experts wondering if Canada's central bank is dealing in the real.
In its report, the bank said global economic conditions are "evolving broadly in line" with what it forecast in its last report, in October.
"Really?" asked Dominion Lending Securities chief economist Sherry Cooper. "Oil prices have plummeted to unexpected lows. Stock markets are declining sharply and the Canadian dollar has fallen more than expected … I feel like the economic forecasters at the Bank of Canada are living in a parallel universe — where things are a lot rosier than here on planet earth."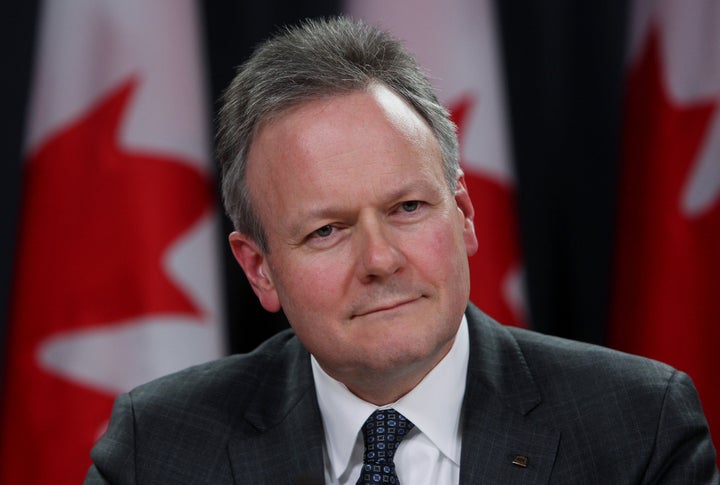 Stephen Poloz, governor of the Bank of Canada, pauses during a press conference in Ottawa on Jan. 22, 2014. (Photo: Burston/Bloomberg via Getty Images)
Cooper, the former chief economist for BMO, added: "To suggest that the current weakness is due to temporary factors and a rebound is in train ... lacks credibility and appears sanguine at best and irresponsible at worst."
Doug Porter, BMO's current chief economist, agreed in part, though in less colourful language.
"We suspect that [the Bank of Canada is] still a bit too optimistic on the growth outlook, given the relentless drop in commodity prices and a darkening global backdrop," he wrote in a client note.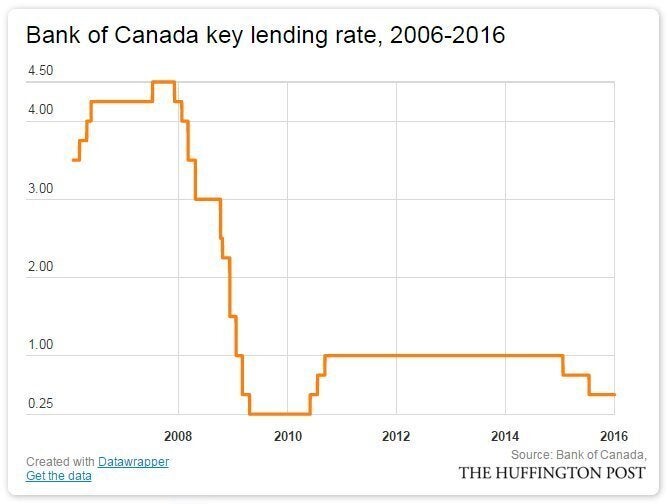 Trying Not To Panic The Markets (Or Blow Up A Housing Bubble)
In its latest monetary policy report, issued Wednesday, the central bank lowered its forecast for Canada's economy to 1.4 per cent GDP growth this year, from an earlier forecast of 2 per cent. To some observers, the fact that the bank downgraded the outlook while sounding optimistic was hard to comprehend.
But to others, the motive was obvious: Governor Stephen Poloz is trying not to panic the markets, at a time when markets are panicked enough. And an interest rate cut would have been a powerful signal that Canada's economy is worsening.
Then there is the question of whether an interest-rate cut would even help the right parts of the economy — such as the struggling western provinces. Many economists now argue that rate cuts are inflating a healthy part of the economy (the housing market) while doing little for the rest.
"We would judge that the Bank simply viewed the risks of further currency weakness and the risk of firing up more household borrowing as outweighing any benefits from an even looser policy stance, at least at this point," Porter wrote.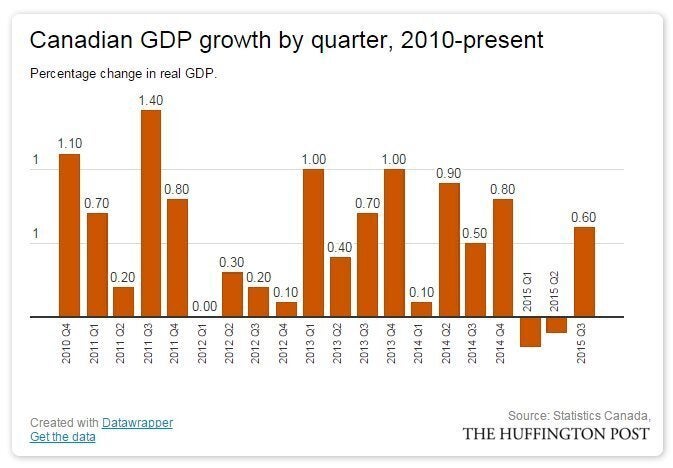 Finally, it seems the central bank is waiting to see what Prime Minister Justin Trudeau decides to do about the economy, before taking any further steps of its own.
"The Bank highlights that their forecasts do not yet incorporate the fiscal stimulus that's likely coming in the next Federal budget," noted CIBC economists Benjamin Tal and Nick Exarhos.
That suggests that Governor Stephen Poloz "is willing to wait to see what the Finance Minister provides as a bolster to the economy before pulling the trigger on any more monetary easing," they wrote in a client note.