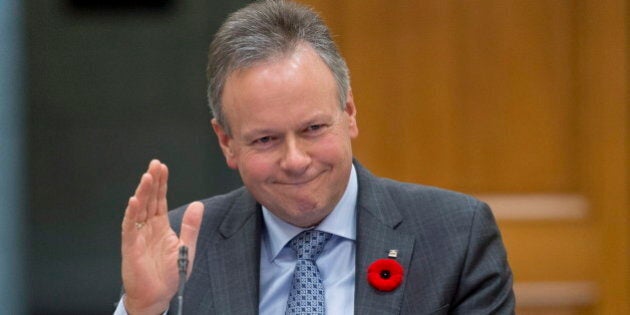 Labour lawyers and economists are criticizing Bank of Canada governor Stephen Poloz over comments he made suggesting that youth work for free in order to avoid the "scarring" of long-term joblessness.
Poloz cited the problem of graduates living in their parents' basements, unable to find work.
Poloz repeated his stance in front of the House of Commons' finance committee on Tuesday.
"Are you aware that unpaid jobs increase income inequality?" Liberal MP Scott Brison asked Poloz.
"I would say that there's some truth to what you're saying, but when there are those opportunities, people should grab them," Poloz responded, as quoted by Business in Canada.
The bank governor's idea drew criticism from economists and labour lawyers alike.
Canada's youth unemployment rate is currently sitting at 13.5 per cent, nearly double the 6.8 per cent rate for the labour force as a whole, but in line with historical norms seen over the past 40 years.
The employment rate tells another story. The percentage of youth with a job dropped during the last recession, and has stayed at those lower levels, suggesting many young people were discouraged and left the workforce altogether.