Let's hope this isn't some sort of metaphor for the upcoming Donald Trump era in politics.
The Trump-branded high-rise tower in Toronto is being sold off with an asking price that's slightly lower than the money owed on the property.
Commercial real estate agency CBRE has listed the vast majority of the 56-storey hotel and condo complex for sale at an asking price of $298 million, just below the $301 million that the tower's developer, Talon International, and others owe on it.
This is known as a "stalking horse offer," in which a debtor who has defaulted on their loan tests the market to see if there's any interest in their assets.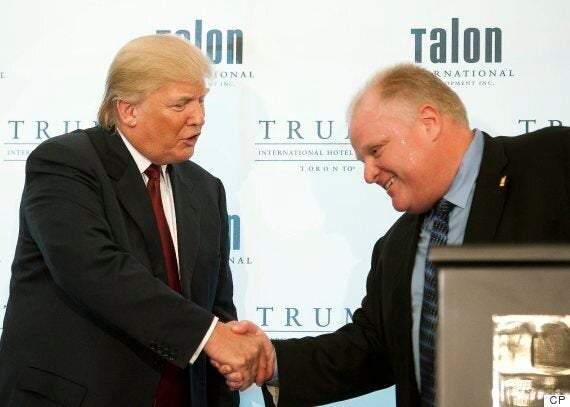 JFC Capital, which owns the debt on the building, has said it would be willing to trade the building in exchange for the debt — in essence, a fire sale. In court documents, it says Talon defaulted on its loan in the summer of 2015.
The sale includes 211 hotel units, 74 residential units and most of the commercial and common space in the building, according to CBRE. The rest is owned by individual investor-owners, many of whom are involved in legal action against the building's developers.
In a lawsuit filed last year, a group of these investors accused Donald Trump, Talon and others involved of running "an investment scheme and conspiracy." They say they were misled into buying the units, being told, among other things, that they would be buying directly from Donald Trump.
In fact, Trump only licenced his brand to be used on the hotel, and a Trump-owned company was contracted to run the building.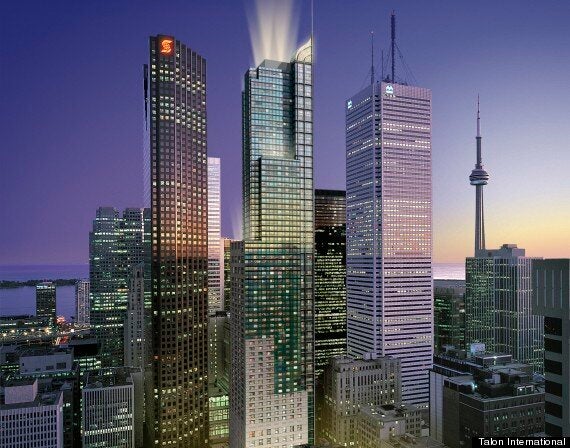 The Trump International Hotel & Tower Toronto has proven a financial headache for many of its investors. Though they were told to expect 55 per cent occupancy rates in the hotel rooms they bought, occupancy only ever hit 15 to 45 per cent. Room rates declined by some 30 per cent after opening. Some investors said they were losing up to $175 a day on their hotel rooms.
All the same, CBRE suggests the building could yet be a financial success, thanks to a recent tourism boom in Toronto, helped along by a low Canadian dollar.
"It's hard to recall a better time for the Canadian hotel industry and for Toronto in particular," said Bill Stone, executive VP for CBRE Hotels, in a statement.
"Occupancy levels are at all-time highs, we're seeing double-digit growth in revenues and the outlook for 2017 is even stronger with the celebrations for the 150th anniversary of Canada expected to attract record numbers of tourists to our major cities."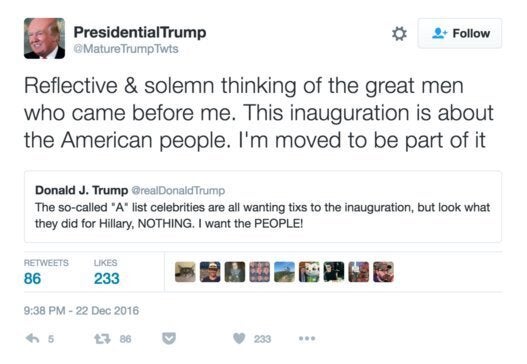 Twitter's @MatureTrumpTwts Is The Grownup Trump We Probably Won't Get