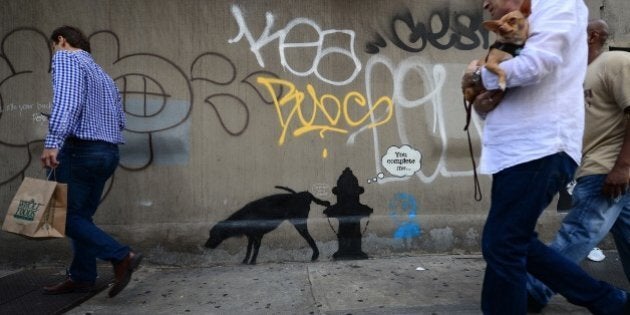 An editorial by British street artist Banksy criticizes New York skyscraper One World Trade Center, and disses Canada in the process.
"That building is a disaster. Well no, disasters are interesting. One World Trade Center is a non-event. It's vanilla. It looks like something they would build in Canada," he wrote.
The building replaces the World Trade Center Twin Towers, and is a "symbol of renewal," according to architect David Childs. It is the world's fourth tallest skyscraper at 104 storeys, the Telegraph reported, and is scheduled to open in early 2014.
In the editorial, Banksy goes on to call the building "104 floors of compromise."
"It would be easy to view One World Trade Center as a betrayal of everyone who lost their lives on September 11th, because it so clearly proclaims the terrorists won. Those 10 men have condemned us to live in a world more mediocre than the one they attacked, rather than be the catalyst for a dazzling new one," he wrote.
His comments have angered 9/11 victims' families, according to the Toronto Sun.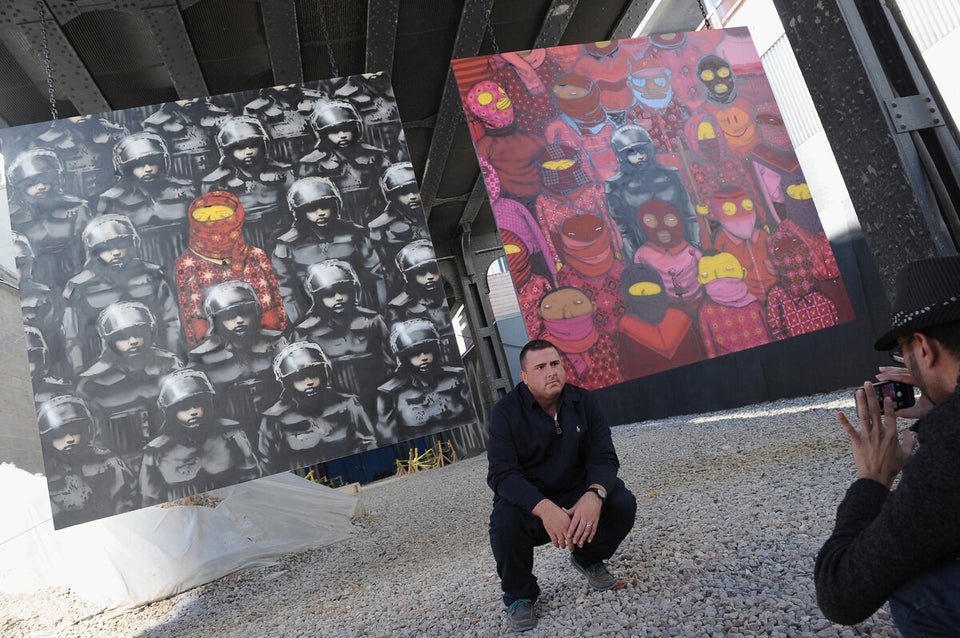 Banksy In NYC
Popular in the Community