A Vancouver-based street artist whose work is similar to the iconic Banksy has received a boost of support from the mystery man himself.
IHeart — who also chooses to keep his identity a secret — is "just a boy with ideas, opinions and a whole lot of aerosol," according to his website.
IHeart's work, depicting a child who is crying because no one likes his Instagram post, was thrust into the spotlight when it was shared by Banksy on Wednesday.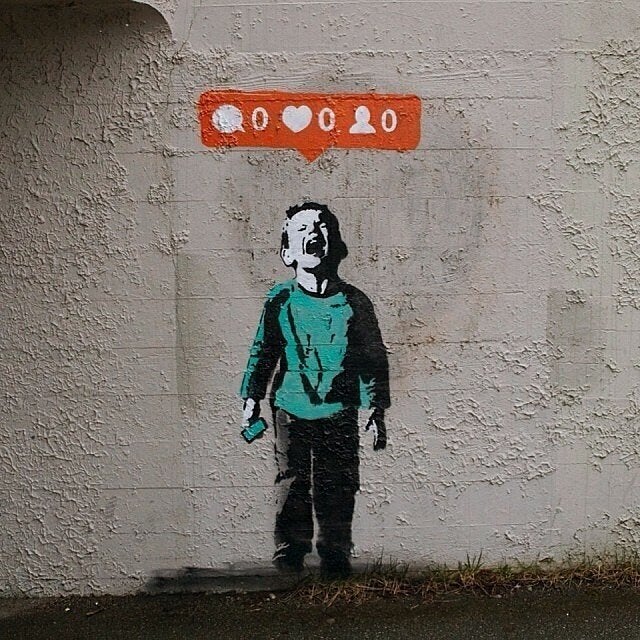 Posted to the British artist's Facebook page, the artwork has over 10,000 shares and 91,000 likes (ironic, considering it's a commentary on how we need social media for personal gratification).
The original artwork appears in Stanley Park, reports The Province. IHeart is selling 11 by 17 inch prints of it for $30.
See more of IHeart's work: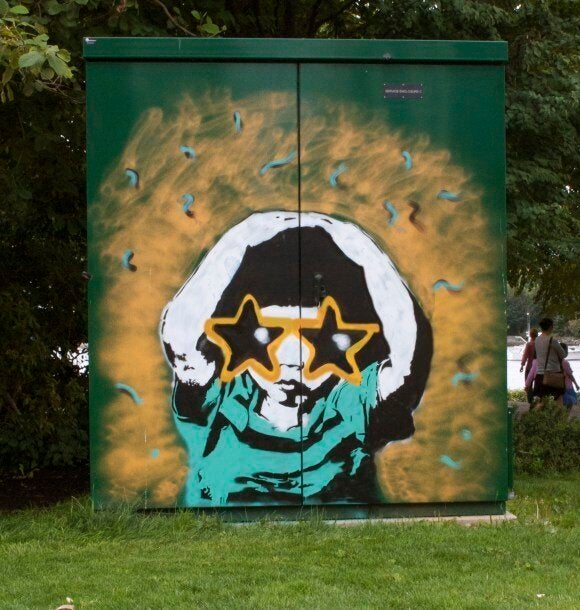 IHeart Street Art
Like this article? Follow our Facebook page

Or follow us on Twitter