Malia and Sasha Obama grew up in the White House thanks to their father, Barack, who became the 44th President of the United States when they were just 10 and seven years old, respectively.
Sasha, now 15, is continuing her studies at Sidwell Friends School in Washington, D.C., which is the same private school her older sister recently graduated from.
Now that their father's presidency is coming to an end, we're taking a look back at how much the girls have grown and changed over the past eight years.
Flip through the slideshow below to see for yourself!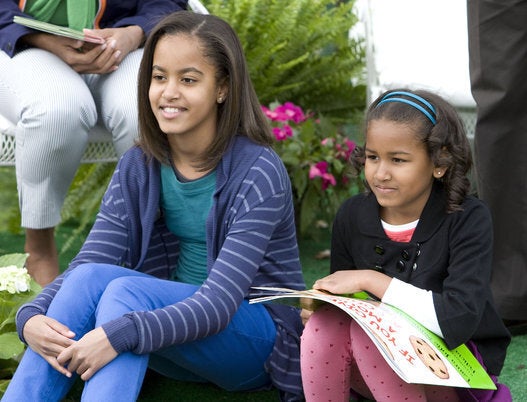 Malia & Sasha Obama Through The Years
Speaking about his daughters' life in the limelight, President Obama told "Tonight Show" host Jimmy Fallon: "They've handled it so well. They are just wonderful girls. They're smart and funny, but most importantly, they're kind."
"They don't have an attitude," he continued. "That was the thing me and Michelle were most worried about when we got there. But they've just turned out to be incredible kids. I could not be prouder."