OTTAWA — U.S. President Barack Obama has invited Justin Trudeau over for dinner — the first time in 19 years a Canadian prime minister will be given a formal state dinner.
The Huffington Post Canada has learned that the red-carpet affair will take place in March, although the White House has yet to confirm a date.
Trudeau has made a point of re-engaging with the Obama administration. In Friday's speech from the throne outlining his government's agenda, Trudeau pledged that "the government will strengthen its relationship with allies, especially our closest friend and partner, the United States."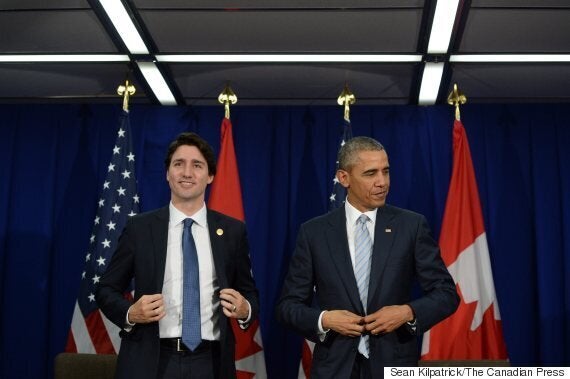 Prime Minister Justin Trudeau takes part in a bilateral meeting with U.S. President Barack Obama at the APEC Summit. (Photo: Sean Kilpatrick/CP)
Despite a few setbacks — Obama's decision to nix the Keystone XL pipeline and Trudeau's decision to pull out of the bombing mission against the Islamic State fighters — the two men appear to be developing a personal relationship.
Trudeau described their first phone call on Oct. 20 as "very warm." He noted that Obama had "teased" him about his hair and pointed out that soon his would be grey, like the president's.
Last month, the two leaders met face to face for the first time, on the sidelines of the Asia-Pacific Economic Co-operation summit in Manila. Obama told reporters that Trudeau would provide a great boost of energy and reform the Canadian political landscape. He said he'd invited "Justin" and his wife to the White House.
"I'm sure Michelle's going to want to visit with Canada's new first lady, so we are going to be looking for a date for that to happen. But I'm confident that will happen early in the year."
Trudeau 'looking forward to having a beer' with president
In a profile in the New York Times Magazine, published online Tuesday, Trudeau said Obama asked to be called "Barack" rather than "sir."
"That's going to take some getting used to."
Trudeau told writer Guy Lawson it was nice to "confirm in person" how like-minded he and Obama are on many issues.
"He said that seeing my family on TV on election night reminded him of his election in 2008 with his family," Trudeau said. "I'm looking forward to having a beer with him.''
The Canadian prime minister's and the U.S. president's agendas overlap on issues such as Syrian refugees and climate change. Their closest advisers have also spent time getting to know each other.
In recent years, Obama has held state dinners for the president of People's Republic of China (Sept. 25, 2015), the prime minister of Japan (April 28, 2015), the president of France (Feb. 11, 2014), the British prime minister (March 14, 2012), the president of South Korea (Oct 13, 2011), the president of Mexico (May 19, 2010), and the prime minister of India (Nov. 24, 2009).
Former Conservative prime minister Stephen Harper was never extended an invitation.
The last prime minister to be invited to the White House for a state dinner was Jean Chrétien, in 1997, by Bill Clinton.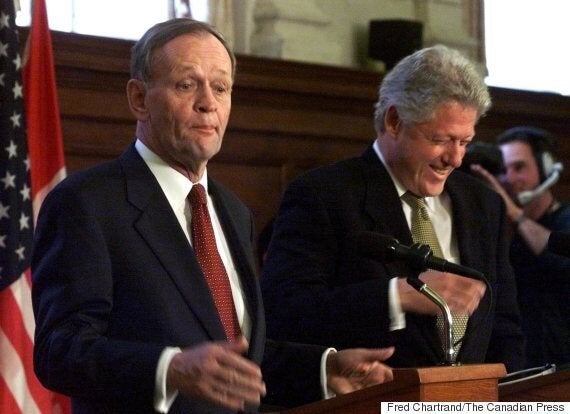 Former U.S. president Bill Clinton laughs as former prime minister Jean Chretien responds to media questions in 1999. (Photo: Fred Chartrand/CP)
Trudeau's father, Pierre Elliott Trudeau, was invited to two White House state dinners, by Jimmy Carter in 1977 and by Gerald Ford in 1974.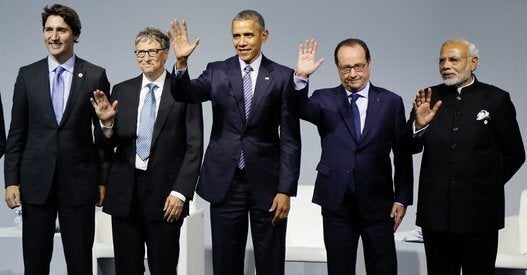 Trudeau's International Debut