So, she ran towards them.
Winters soon discovered four people trying desperately to save the life of Cpl. Nathan Cirillo, who was shot while standing guard over that towering monument to Canada's war dead.
Putting to use her 17 years as a medic in the naval reserve, Winters performed mouth-to-mouth on the young soldier and provided direction to others working to keep him alive.
So, before Cirillo drifted off, she gave him comfort.
"You're a good man, you're a brave man," Winters told Cirillo, over and over.
On Wednesday, Winters, a government lawyer, was awarded the deputy minister of justice's award for humanitarian excellence. She watched question period from the gallery later that that afternoon.
As things wrapped up, Speaker Andrew Scheer told the "honourable members" that he wanted to draw their attention to the woman above them.
Scheer reminded MPs that Winters was among the first on the scene at the War Memorial on that miserable day and provided first aid, support, and encouragement in Cirillo's last moments.
The room erupted in applause. MPs of all stripes rose to feet to pay tribute to her courage.
"Bravo," some shouted. "Bravo."
And so, she also rose from her seat.
And with quiet grace, Winters fought back a tear and nodded her head.

With a file from The Canadian Press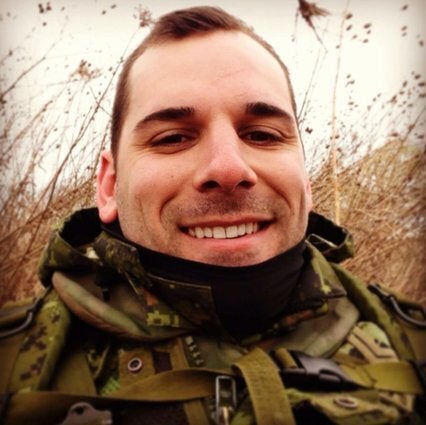 Fallen Soldier Nathan Cirillo