"Maybe she's born with it. Maybe it's Mattel."
And now, once again, she is being critiqued for her looks.
"[I]n the second picture her hair is messed up she has bags under her eyes and smile lines," wrote one commenter. Another wrote, "She looks like she's had a hard life, without the makeup."
The photo that has come under harsh critique features the blond doll without her makeup-covered doppelganger's pink lipstick, blue eyeshadow, pencil-filled brows, mascara, eyeliner and blush (and mysteriously, the earrings are gone too).
What do you think of Barbie without makeup?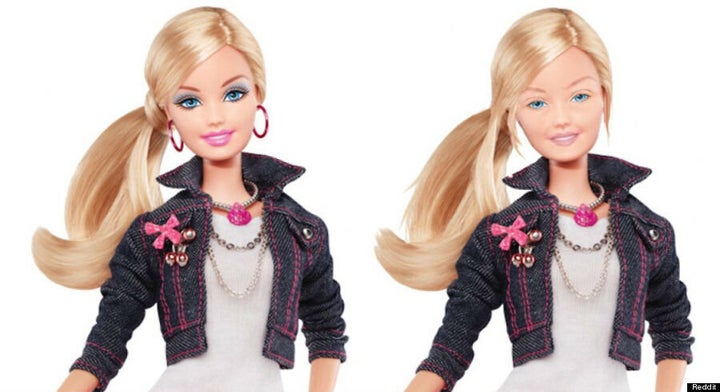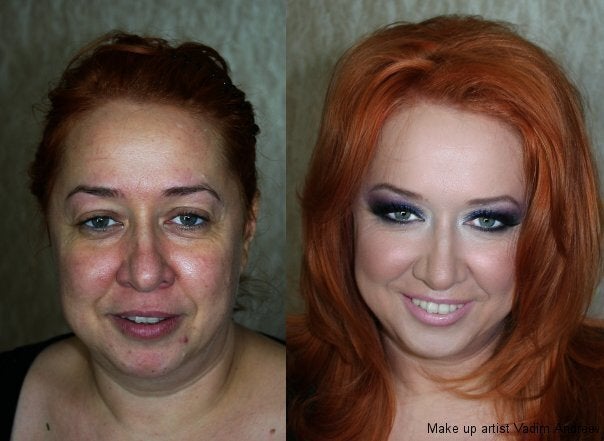 Before-And-After Makeup Photos
Popular in the Community