Here's an excerpt from the interview:
Co.Design: What's your stance on Barbie's proportions?

Culmone: Barbie's body was never designed to be realistic. She was designed for girls to easily dress and undress. And she's had many bodies over the years, ones that are poseable, ones that are cut for princess cuts, ones that are more realistic.

It's primarily the 11.5-inch fashion doll size we change over time, depending on the needs of the product. There are some that her legs don't even bend. There are some that her arms are straight. Primarily it's for function for the little girl, for real life fabrics to be able to be turned and sewn, and have the outfit still fall properly on her body.

Co.Design: So to get the clean lines of fashion at Barbie's scale, you have to use totally unrealistic proportions?

Culmone: You do! Because if you're going to take a fabric that's made for us, and turn a seam for a cuff or on the body, her body has to be able to accommodate how the clothes will fit her.
Author Nina Liss-Schultz says, "In 1977, Handler told the New York Times she invented Barbie because 'every little girl needed a doll through which to project herself into her dream of her future.'"
As for whether Barbie's body would ever change, Culmone says that's not likely going to happen because she doesn't think that "there is an objective."
"To little girls, they are putting themselves in that doll anyway," said Culmone. "You have to remember that girls' perceptions are so different than grown ups' perceptions about what real is and what real isn't, and what the influences are."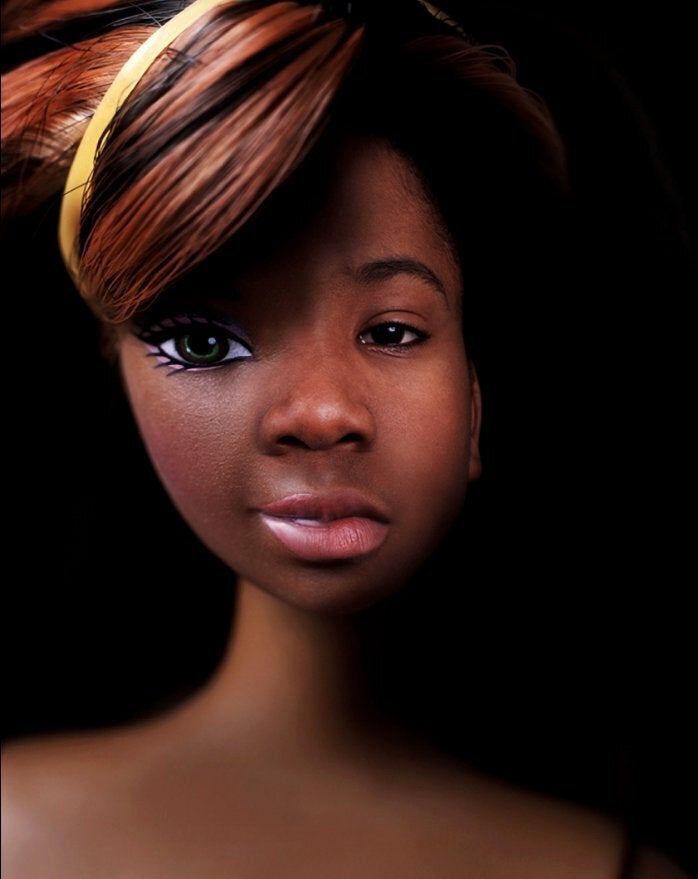 "Plastic Bodies" by Sheila Pree Bright
Popular in the Community