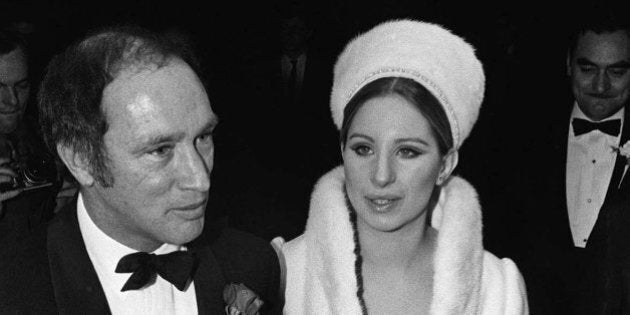 Barbra Streisand made history this week. Again.
Her latest album, "Partners," just entered the U.S. charts at number one, making her the first artist to ever have chart-topping albums in six consecutive decades. She's had 10 number one albums -- not to mention 33 total top ten albums -- with the first landing in October 1964.
In a Facebook note to her fans about the success of her new duets album of her greatest hits, Streisand wrote:
"I feel you rooting for me and I so appreciate all of your energy and support. It's especially sweet since I get to share this moment with my wonderfully talented partners who I had the pleasure of singing with: Michael Bublé, Stevie Wonder, John Mayer, Babyface, Billy Joel, Blake Shelton, Lionel Richie, Andrea Bocelli, John Legend, Josh Groban, my beloved son Jason Gould…and last but not least, Elvis Presley…forever The King!"
This 50 year stretch of success and the whole "partners" theme got us digging around in the photo archives where we were found pics of Babs with what seemed like every famous person ever. This is perhaps not surprising, given the singer-actor-director-producer-author-activist has wowed so many generations, won essentially every available award (often multiple times), and done so much political and philanthropic work.
Still, it's a gas to see her posing with everyone from JFK and Pierre Trudeau to Queen Elizabeth and Princess Di to Sammy Davis Jr and John Wayne to Taylor Swift and Paul McCartney. Also, pretty much everyone in between.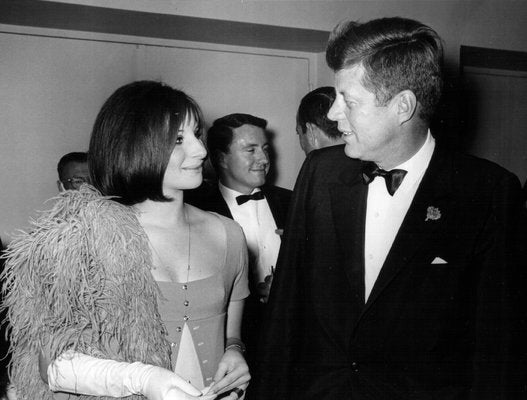 Barbra Streisand And Her Famous Friends