OTTAWA — The House of Commons is no place to discuss party matters such as the Liberals' so-called cash-for-access fundraisers, Government House Leader Bardish Chagger told The Huffington Post Canada in a year-end interview.
"You know, in that place [the House of Commons] is not where we talk about, I would say, political fundraising. Political parties can talk about that. We can talk about legislation. We can talk about the rules that govern the work we do, but I would say that's the place to really advance the challenges that Canadians are facing, the concerns that they are facing," Chagger told HuffPost.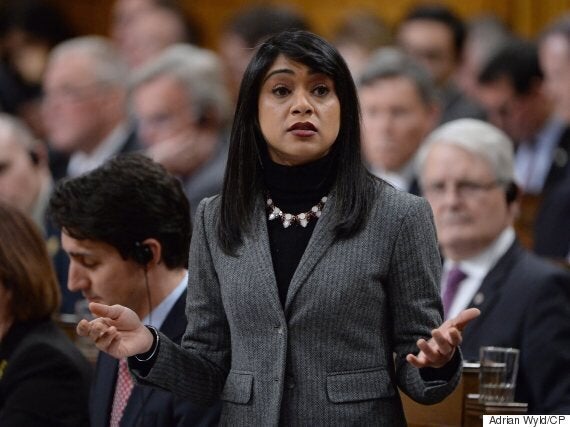 The Waterloo, Ont., MP and rookie minister for small business and tourism, has spent the past several weeks on her feet in the House responding to questions from opposition parties about Prime Minister Justin Trudeau's private fundraisers. Trudeau has been lending his ear to donors ready to fork over $1,500 to spend a bit of time in the prime minister's presence.
Conservative House leader Candice Bergen said Chagger's comments reflect her lack of experience.
"The House of Commons and question period is definitely where these questions need to be answered," Bergen said. "And what is shameful is their repetitive talking-point answers where they are not answering about the guidelines, they are only answering about Elections Canada laws."
The prime minister himself set out the ethical guidelines to great fanfare, and they were issued by the Privy Council Office and the Prime Minister's Office, Bergen said. "That is government, that is connected, and definitely question period is the place to ask those questions."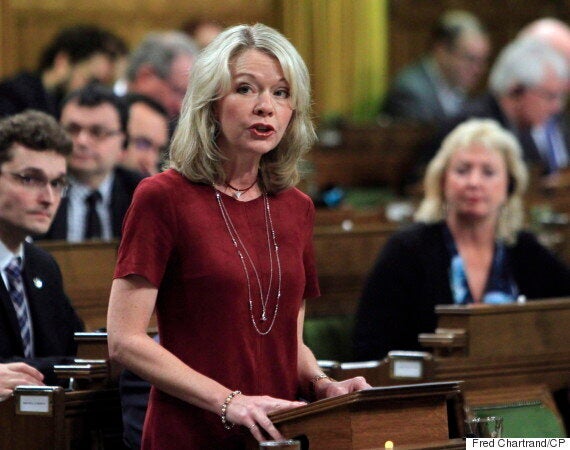 While not illegal, the private nature of the Liberals' fundraisers appears to breach the standard of conduct that Trudeau said he expected from his ministers. In his "Open and Accountable Government" guidelines issued in Nov. 2015, Trudeau said: "There should be no preferential access to government, or appearance of preferential access, accorded to individuals or organizations because they have made financial contributions to politicians and political parties."
The Globe and Mail, in particular, has been chasing stories outlining a close relationship Trudeau has built with wealthy individuals, including some members of the Chinese community who have business dealings involving the federal government.
Just before MPs went home for the holidays, Trudeau told reporters that "at no point [does] attending a fundraiser give a particular or special access on policy to anyone." But the prime minister also acknowledged that people do try to lobby him.
"I can say that in various Liberal Party events, I listen to people as I will in any given situation, but the decisions I take in government are ones based on what is right for Canadians and not on what an individual in a fundraiser might say."
Liberals following letter of law: Chagger
Chagger skated around questions about whether she feels the Trudeau government is meeting the standard it set for itself — avoiding the appearance of conflict of interest. She preferred to focus on how the Liberal Party of Canada is following the letter of the law.
"The rules clearly state that only Canadians can donate to Canadian political parties, that is true," Chagger said. "When it comes to political financing, it's important for [Canadians] to know that we do have some of the strictest rules — you do have to disclose who is donating, this is all on the public record."
As government House leader, Chagger is the person tasked with implementing many of the reforms the Liberals promised to make Parliament more open, accountable and transparent.
At the very top of her mandate letter, it says she is to "work with parliamentarians to reform Question Period so that all ministers, including the Prime Minister, are held to greater account."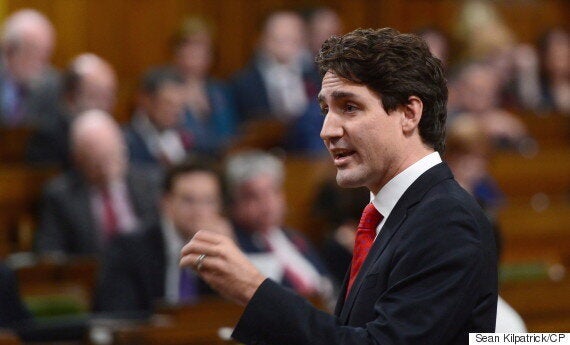 Asked if she thinks Trudeau — who has skipped more question periods than he attended during his first year in office (missing 58 per cent, according to a HuffPost analysis done earlier this month), has avoided answering many questions about his own fundraising activities, and who has also avoided answering questions related to his portfolio as minister of youth — is meeting that benchmark, Chagger said yes.
"Very much so. I believe that in question period, we have ministers who, when they are in the House, are responding directly to questions that are relevant to their portfolios," she said.
Chagger offered different reasons for why she is mainly answering — and defending — Trudeau's actions on the fundraising file.
First, she said, it is part of the Grits' "whole-of-government approach." "Every minister has been empowered to respond," she said.
Opposition questions not relevant?
Second, she suggested the opposition parties are asking questions that are not important to Canadians.
"Question period, it's question period, it's a creature of its own, in that you don't know what questions will come and what is important for the opposition parties," she said. "…different parties will have different priorities. What is clear is that the opposition's priorities and our priorities are very different. Our priority is working for Canadians."
Third, she said Trudeau is out meeting with Canadians and offering them an "unprecedented level of access" to the government.
"The prime minister is present to ensure that he is held to greater account. The prime minister is in Canadian communities on a regular basis, in the backyards, talking to everyday Canadians so they have access to him," she said.
Chagger, Monsef both under fire
Fourth, she said Trudeau responds to questions that come from the other party leaders during the "leaders' circle."
But it is all those times that Chagger, 36, is the face of the government on national television defending the government's actions that have the Tories saying the rookie minister is being used.
Bergen said Chagger and another fellow rookie, Democratic Institutions Minister Maryam Monsef, should tell Trudeau they don't want to do his "dirty work" anymore.
"They should say to him: 'I'm not going to do this anymore, come up with a better plan to deal with these issues," Bergen said of the fundraising controversy and the bungling of the democratic reform file.
NDP House leader Murray Rankin also wondered if Chagger is acting independently or whether the Prime Minister's Office is "involved to an unusual degree."
Although the opposition's questions are principally about the prime minister's accountability, Chagger said she decided to answer them and is not kowtowing to the PMO.
Yes, she didn't write the guidelines Trudeau issued, she said, but party fundraising doesn't fit neatly in any other cabinet minister's portfolio, so as House leader, she stepped up.
She came up with her own lines, Chagger said. At the same time, she suggested many ministers, including her, are changing their talking points on the fly because they want to appear less partisan and "not to be polished politicians."
Liberals have passed 15 bills this year
Chagger is a first-time MP but longtime Liberal activist and former political staffer. She took over as House leader from veteran Dominic LeBlanc when he was permanently appointed minister of fisheries, oceans and the Canadian Coast Guard following Hunter Tootoo's surprise resignation from the cabinet.
Although a neophyte, she has mastered the ability to steer conversations away from topics she doesn't want to talk about and to answer direct questions with statements about working for Canadians.
Asked about the Liberals lacklustre legislative record — the Grits passed only 15 bills this year much less than half of what previous Conservative and Liberal governments pushed through — Chagger responded that the House of Commons belongs to the people of Canada. The Liberals, she suggested, aren't rushing bills through the House because they have been busy consulting and engaging with the public.
"I personally love democracy. I do believe in the power of the people, so I believe it's been so refreshing to see that the government does want to listen and that we do want to promote and encourage meaningful debate."
"I believe it's been so refreshing to see that the government does want to listen and that we do want to promote and encourage meaningful debate."
The Liberals have accomplished a lot of the mandate Canadians gave the party, Chagger said. They lowered taxes on middle income Canadians, enhanced the Canada Pension Plan, signed the Comprehensive and Economic Trade Agreement (CETA) with the European Union and passed legislation allowing medical assistance in dying.
Outside of the House, Trudeau also managed to corral most of the provinces together to sign a pan-Canada agreement on Climate change. It's a "huge" accomplishment "that we will finally have a price on carbon, something that we know Canadians have been asking for," she said.
When asked if she thinks the prime minister will attend question period more often next year, Chagger was noncommittal.
"The prime minister takes his job, in this place, very seriously. Just like he takes his job engaging and meeting with everyday Canadians within their communities, very seriously," she said.
"Whenever the prime minister is here, he is definitely at question period," she added, in a statement that is misleading and untrue.
"I know that he recognizes that with a whole of government approach he's empowered ministers to answer those questions. This is not a one-person show." Trudeau is "quite available" and "quite present," she said.
"But that's my perception. It's always good to know what others are thinking."
Bergen believes the prime minister is uninterested in Parliament and suggests he is to blame for the Liberals inability to get their legislation through.
"Whether it is votes or question period, he isn't there a lot. Even when he is in town, he doesn't see the value of being in Parliament," she said. "What it shows me is that the prime minister sees Parliament as more of a nuisance than a necessity, and I think his absence in question period is just another symptom of that."
Liberals are moving on other changes
Trudeau is less present than former Conservative prime minister Stephen Harper, Rankin noted. In the House, the Liberals have used time allocation to cut off opposition debate and speed up their bills more than 10 times, the NDP house leader said.
The Liberal leader's election promise of reforming question period to allow for a prime minister's question time one day a week — something Rankin said he's not sure he even wants — has yet to be fulfilled, he said. And the "family-friendly changes" the Grits also promised to make haven't materialized either.
"I don't see much of a mandate letter that has been achieved," he said.
In November, however, buried in the government's fiscal update, the Liberals announced they will open up meetings of the Board of Internal Economy, the secretive all-party committee that governs the House of Commons and handles everything from MP lawsuits to security on the Hill.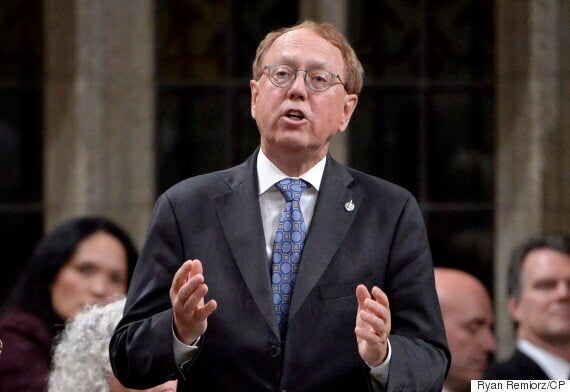 The government also plans to introduce legislation to make the parliamentary budget officer an independent officer of Parliament and to expand the office's mandate to include reviewing the costing of party election platforms.
And the Liberals — Chagger and Treasury Board President Scott Brison — are working to reform the estimates process so that it is easier for parliamentarians to track the federal government's spending.
Those are three items that may soon be scratched of Chagger's bucket list.
Others, such as ensuring parliamentary secretaries can't vote on committees and don't direct proceedings, have already occurred. Rankin noted how the Liberal parliamentary secretaries are "far ess obstructionist" than their Conservative counterparts.
Time allocation used to curtail debate
The year started off on a positive footing, the NDP House leader said. The parties' collaborative work on the on the medical-assistance-in-dying issue, for example, was a "triumph of Parliament," he said.
But things quickly went downhill. Time allocation has curbed a lot of the goodwill parliamentarians had, Rankin said.
Chagger acknowledged that she still has a lot of work to do. She told HuffPost she is waiting to see what the Commons committee on procedure and House affairs will recommend regarding question period changes and family-friendly measures, such as getting rid of Friday sittings.
Reforms are "definitely still on the radar," she said.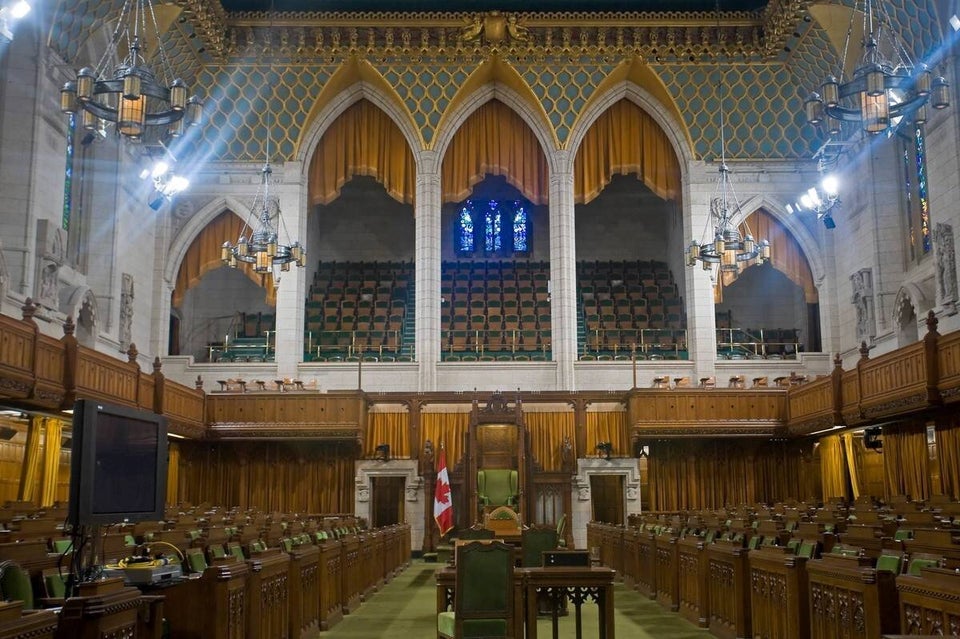 How Much Are Federal Politicians Making? (2016)
Popular in the Community