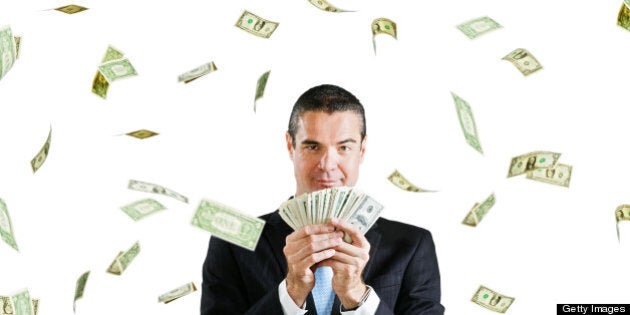 A shareholder revolt at struggling Barrick Gold, the world's largest gold producer, will hopefully lead to protests that will encourage the Canadian government and business to introduce limits on out-of-control executive pay.
The public just learned that Barrick paid an enormous signing bonus of $11.9-million to high-flying international executive John Thornton, its new co-chair, last year. His total compensation for 2012 was a whopping $17-million.
Moreover, including Thornton's payments, seven executives at Barrick were paid a total of $64.4-million, with one who departed receiving an additional $12-million.
Among the big winners was former Canadian Prime Minister Brian Mulroney, a director, who was paid close to $2.5-million for his role as a global affairs adviser and for "acting as an ambassador."
Meanwhile, the United Church of Canada is widening the campaign by taking on banks over their executive payments. The church appears to have won the first round by getting the Canadian Imperial Bank of Commerce to integrate vertical metrics into its calculation of executive compensation.
Earlier this month, the church challenged Bank of Nova Scotia shareholders to reconsider the incomes of their top executives.
However, much of the focus is on Barrick. The Barrick payments were made before the company suffered a series of setbacks at several of its gold mines and the value of the company's shares plummeted by 33 per cent in one six-day period.
The Canadian Centre for Policy Alternatives says that, compared to the income of regular Canadians, executive payments are way out of line. In 2010, the top 100 Canadian CEOs were paid an average of $8.4-million, a 27 per cent increase over the previous year. The income of the average Canadian increased 1.1 per cent.
Seven major Canadian pension funds are leading the protest this week against Barrick, in particular, opposing the $11.9-million bonus payment, saying it is unprecedented in Canada.
"For a director, that [signing bonus] would be unheard of, or astronomical, or whatever kind of word you want to use," said Stephen Griggs, head of Underwood Capital Partners and the former executive director of the Canadian Coalition of Good Governance.
But then there is the business perspective:
Even so, pension fund managers will go into Barrick's annual meeting in Toronto on Wednesday April 24 to oppose Thornton's bonus payment. They also are expected to vote against the re-election of board members who recommended the payment.
There is speculation that Thornton, 59, an American widely known in top international business circles, is destined to replace founder Peter Munk as head of Barrick. It is easy to see why Barrick would like to have him assume a major role in turning around the company. He has an amazing string of credentials.
Most significantly, Thornton was president of giant U.S. banker Goldman Sachs from 1999 until 2003. He has been non-executive chairman and a director of HSBC North America Holdings bank since 2008, and is chairman of the Brookings Institution Board of Trustees. He is also a non-executive director of Ford Motor Company and media giant News Corporation.
Because the pension funds collectively manage some $916-billion in assets, they are powerful in the business community. They are stepping in because they rely on income from companies such as Barrick so they can provide adequate pensions for millions of Canadians.
William Davis, retired from the United Church, takes it one step further: "Income disparity and the widening gap between those at the very top and the rest of society is hollowing out the middle class and creating stress on many workers, who are working longer for less while the savings from downsizing and hiri ng freezes are enriching senior staff."
Hopefully, if the protest is successful, it will lead to much-needed ceilings placed on what have become outrageously high corporate executive incomes.
Several European countries are way ahead of Canada in regulating executive income.
In March, voters in Switzerland overwhelmingly approved a referendum to give shareholders a binding say on executive pay. The Swiss measures are the latest and most far-reaching of various say-on-pay policies now in place or under consideration in many European nations. Denmark, Norway, Sweden and the Netherlands all have some form of voting on binding pay.
The new Swiss law will also ban one-time bonuses for joining or leaving a company.
In the U.S., unlike Canada, at least various attempts have been made to control the incomes of executives, but with little success.
In recent years corporations have become a power unto themselves, successfully pressuring governments to reduce controls and regulations, often in ways that go against the public interest. The way executives at Barrick are enriching themselves -- while most Canadians have a hard time economically -- offers an excellent opportunity for public interest groups and the public to pressure the business community and government to bring executive compensation back under control.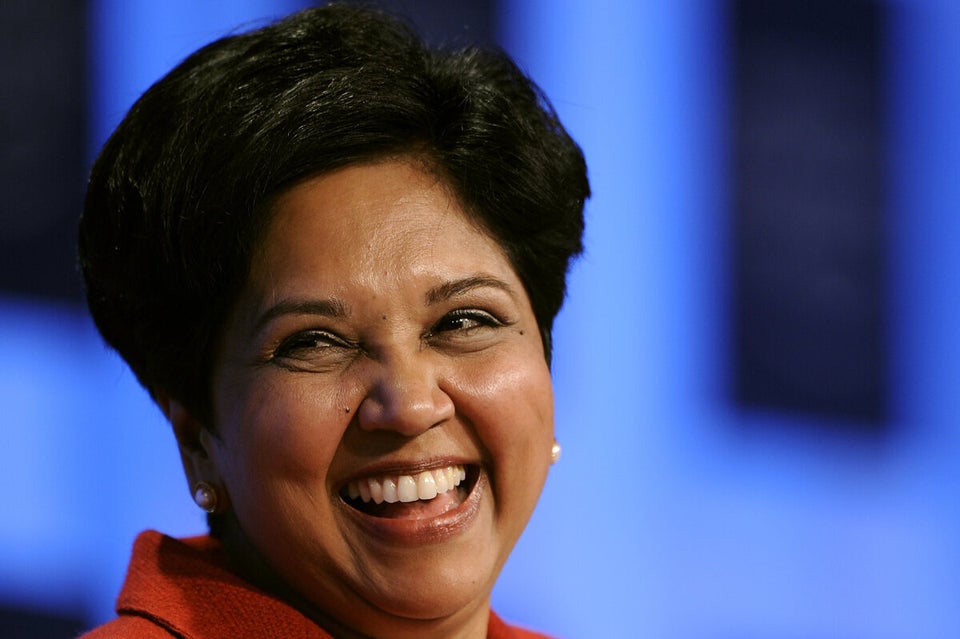 CEOs Who Get Paid Significantly More Than Their Employees