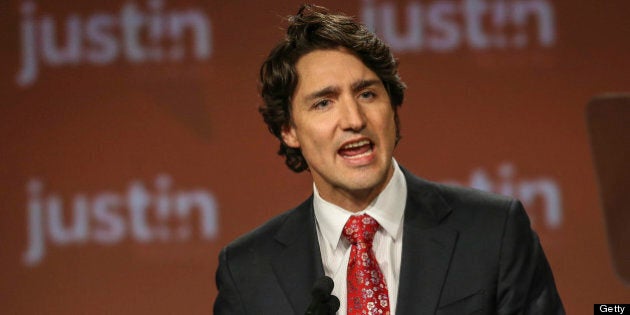 The paper received information from the Prime Minister's Office about speaking fees Trudeau charged Georgian College back in 2007. The PMO said the information came with the caveat that the paper print that it came from an anonymous source.
The paper didn't play along and asked the PMO for comment. From their story:
When asked in a telephone interview why Prime Minister Stephen Harper's office was sending out unsolicited documentation, Meekes said the PMO routinely reaches out to the media.

This is the first time, however, such financial information was released to The Advance from the PMO.

Normally, such work is the purview of partisan researchers.
Journalists and political watchers on Twitter heaped praise on the paper.
More of the best reactions from Twitter can be found below.
Story continues after slideshow.
The PMO also reached out to the Barrie Examiner, another paper in the same area of Ontario, and they also published details of the Trudeau speaking engagement in an editorial critical of the PMO.