Risk management is key in one of the world's most dangerous sports
You don't have to look far to find BASE jumping in the news these days. Recently, four men were charged in relation to a jump from One World Trade Center, an adventure captured in a viral video. But thrilling tales of adventure seem to overpower those of danger. In February, a newlywed BASE-jumped to her death in Utah's Zion National Park, when her parachute failed to open as her new husband looked on. And now comes the confirmation that a BASE jumping legend met his end in March, while jumping near the same spot.
Sean "Stanley" Leary was 39 and about to become a father when his body was found in his BASE jumping gear, 300 feet beneath a ridge inside the park. It is believed he clipped a rock wall mid-flight, the Los Angeles Times reports. Making the story even more tragic, Leary had taken up the extreme sport after Brazilian climber Roberta Nunes died in his arms after a car accident in 2006. "Right before she died she made him promise her that he would keep pursuing adventure," a friend of Leary's told the San Francisco Chronicle.
That pursuit became Leary's passion for BASE jumping -- which stands for Buildings, Antenna, Spans, and Earth, all elements jumpers use as their launch pad, sometimes wearing wingsuits that allow them to soar before a parachute catches them up. "There's a second of absolute freedom. You're floating in the air. It's just magic when the wingsuit pops open and inflates and you start to take off," Leary once described on video -- now an eerie look inside his head. In describing a jump landing, he noted, "You're like 'Thank God the parachute opened,' which it always does."
The dangers of BASE jumping are well-known, and deaths are hardly rare. It seems a quick Google search will turn up at least several each week. But as Ed Caesar wrote for the New York Times last year, the "modesty, caution, patience" of veteran jumpers is slowly "being eroded by this new generation of wingsuit pilots, stimulated by speed and YouTube hits." After the death of a veteran jumper, Hervé le Gallou, in 2012, one jumper told Caesar, "many old-timers retired. They gave me different reasons, but the point is that they all told me Hervé's death was the bell ringing the end of the game."
At least 26 people have died BASE jumping in the last year alone, according to Blinc magazine's BASE Fatality List. To put that in perspective, the list records a total of 229 deaths in the sport since 1981.
If you do decide to try out a jump, or at least read up on it, you'll actually find jumpers advise you against it. For example, Matt Gerdes' Great Book of BASE notes the sport "is probably the deadliest and most dangerous sport in existence. It is so dangerous that we actually don't recommend that you do it. In fact, we honestly think it's a bad idea. We also think it's probably the most fun that a human being can have."
Clearly some daredevils are not deterred. Take Australian doctor Glenn Singleman, an avid BASE jumper who in 1992 held the record for the highest jump. "Extreme sport creates risk, but most of it is in your face and obvious, it can be managed," he told New Zealand's Dominion Post. "I think there are parallels around managing risk in adventure and in medicine. In a hospital it's about managing someone else's risk; in adventure it's about managing your own."
As for James Brady, one of the jumpers who took off from One World Trade Center last September and now faces charges, "Everybody has their thing. This is our thing," he told Good Morning America. "We were thinking that very clearly that everything was working out for us to make a clean safe jump."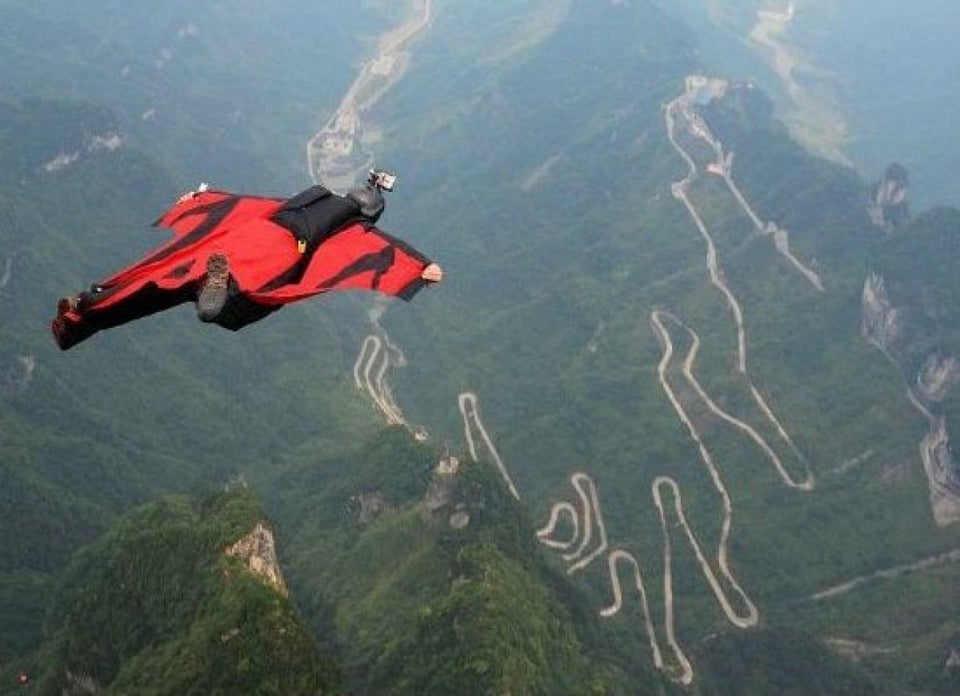 The World's Most Extreme Sports Competitions