Sherry Mendowegan feels very lucky that she already paid her tuition and bought books for the upcoming school year.
The mother-of-two in Thunder Bay was using money from Ontario's basic income pilot project to help cover the costs of going back to school. In July, the new Progressive Conservative government announced it would "wind down" the program two years early, without warning participants.
"We were pretty devastated," Mendowegan told HuffPost Canada. "[Premier Doug Ford] doesn't realize what he's doing to us."
Despite the bad news, Mendowegan still plans to study office administration at Confederation College this fall.
"I'm very determined," she said. "I want a nice, good job."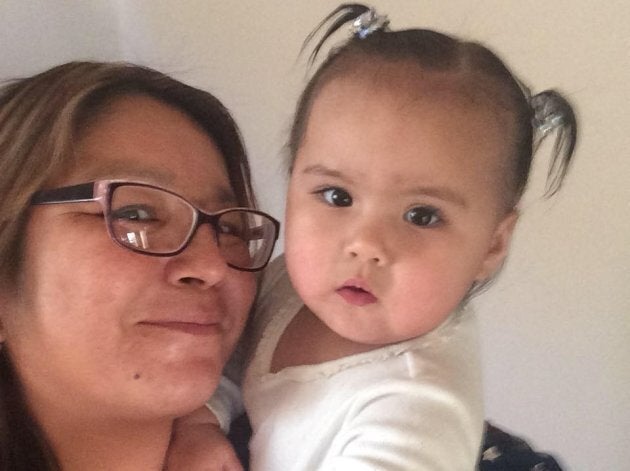 Mendowegan decided to go back to school in 2017 after the birth of her second child, a girl named Isabella. She mapped out a plan to get her high school diploma, driver's license and college degree in three years, and her spouse Dan agreed to stay home and watch the new baby. Her plan to attend college would not have happened without the basic income.
Her example casts doubt on one of the key arguments opponents of a basic income make: That handing out money would prompt many people to give up on further education, as they would feel less need for it.
The evidence from earlier basic income experiments, in the U.S. and Canada, suggests quite the opposite: With a basic income, many people see new opportunities to get an education, opportunities they would not have had if they'd been living on social assistance or stuck in a low-paying job. School attendance and completion rise when a community is given unconditional cash transfers.
And that, in turn, could help boost the entire economy.
"The workforce would be higher educated, which means higher pay," explained University of Pennsylvania economist Ioana Marinescu. That's because highly-skilled workers have higher productivity than low-skilled ones, leading to bigger paycheques and a stronger local economy.
The question who should fund education, and how, is becoming more crucial in this era when the link between schooling and financial security is breaking down.
In the traditional model of education, school is something people do at the start of life. After high school, you go to university, college or a technical school (often with financial assistance from parents) to specialize in a field that will hopefully result in gainful employment.
But that model is breaking down. According to a study carried out several years ago by job site Workopolis, Canadians can expect to hold 15 jobs over the course of their work life, and more than 40 per cent of respondents in the site's survey said they had had at least three different careers so far.
In this situation, retraining and continuing education become more important; the idea of ending your education in your early twenties no longer really makes sense. Proponents of a basic income say it could give people the flexibility they need to return to school and make sure they stay relevant in a quickly-changing economy.
Better grades
Marinescu's research shines some light on the impact of a basic income on education. Among other things, she studied a series of experiments with a basic income that took place across six U.S. states from 1968 to 1982. Those U.S. experiments involved a "negative income tax" model of the basic income, the same kind that Ontario experimented with briefly this year. In that model, the government sends money to people below a certain income cut-off level, and the lower your income, the larger the cheque. (As opposed to a "universal demogrant" model of basic income, under which everyone gets a cheque for the same amount every month.)
What Marinescu concluded in a 2017 research paper was that in those U.S. experiments, "school attendance, grades, and test scores for the children of ... recipients were typically higher than the control population, especially for younger and poorer children."
The welfare trap
And it's unlikely we could expect similar outcomes from the traditional social assistance programs that exist in North America. Mendowegan says she tried to go back to school once before, while on Ontario Works, the province's welfare program, but it proved to be too expensive. Being Indigenous, she qualifies for grants and assistance with her education. But Ontario Works would count that as income and scale back her payments.
"Previously, I was on Ontario Works and I had to report that, which I did not like because I didn't think it was income," Mendowegan said. "I thought it would be to help me with books, to help me succeed in school, where I would have to, on Ontario Works, live on it, pay my bills on it."
Back to school in Dauphin
But perhaps the most compelling evidence on the issue comes from the "mincome" experiment in Dauphin, Manitoba, in the 1970s. Evelyn Forget -- the University of Manitoba researcher credited with uncovering the results of that experiment after they had been buried for decades -- found a very clear link between high school attendance and the "mincome."
Forget's analysis of high school records found a massive spike in attendance among Grade 12 students in Dauphin, the year after the mincome came into effect. In 1976, Grade 12 attendance was 105.7 per cent of Grade 11 attendance, suggesting that students who had dropped out were now coming back to school. And attendance rates stayed near 100 per cent for the duration of the mincome trial, indicating virtually everyone stayed in school through to completion.
Forget compared that data to attendance records in Winnipeg and rural Manitoba. There was no such attendance spike.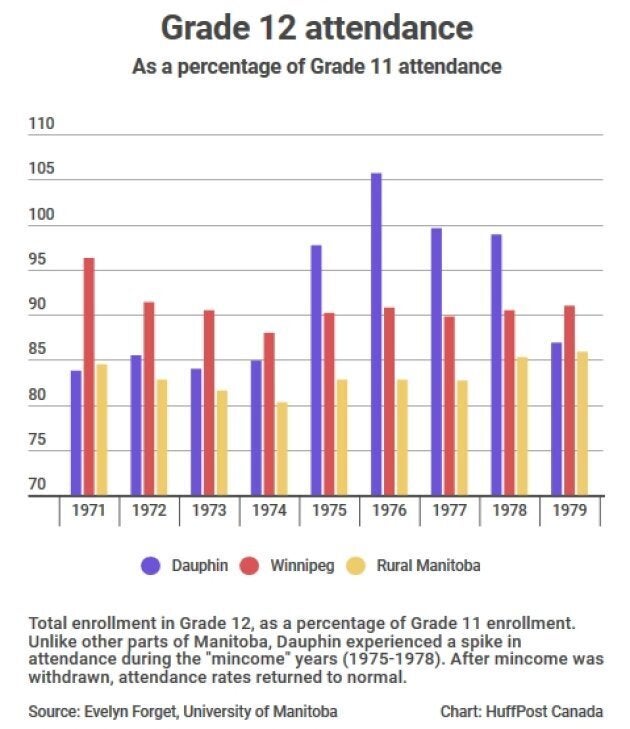 "The money disappeared in 1979 and (attendance rates) went back to where they started from," Forget told HuffPost Canada in an interview.
She noted that in rural Manitoba in the 1970s, finishing high school was a "luxury" that for many only became affordable when mincome came along.
"Boys in low-income families were under a fair amount of pressure to become self supporting as early as they could," she said.
These days, high school is much more a necessity, and she figures that in basic income trials today, it would be community college and university attendance that would see spikes in attendance.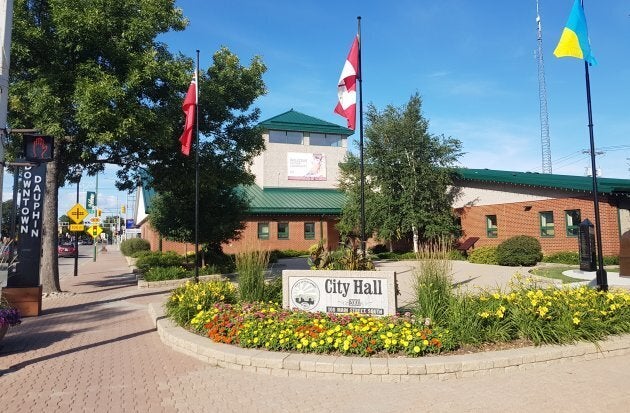 But Marinescu's research found that school performance was also improved under the basic income trials, and in communities that receive some sort of unconditional cash payment. She offers two reasons for that.
"Higher income allows better 'inputs,'" the University of Pennsylvania economist told HuffPost Canada in an interview. "Better food, better school materials, whatever they need materially to succeed is improved."
But maybe more importantly, Marinescu says there is evidence that direct cash payments improved "parenting quality," as she put it.
"When you're really poor it's a very stressful situation, and as we know from our everyday lives, when we're stressed we take it out on our nearest and dearest, unfortunately," she said.
Not for kids
In these instances, it's the parents who receive cash payments. Even proponents of a basic income concede that making unconditional payments to youth themselves could backfire, and in exactly the way critics fear.
"If you're offering a basic income to a 16-year-old, that might be the case (that they will drop out)," Forget said.
Her idea of a basic income would see payments start only at age 24 or 25; for those younger, she prefers targeted programs that help youth enter the workforce.
But overall, Forget doesn't give much credence to the idea that people in general would forsake education with a basic income.
"I really don't think that most people imagine they will live their lives on $17,000 a year."Evelyn Forget, University of Manitoba
For Mendowegan, the challenge now is to keep up the momentum she gained under the basic income. This summer, she won multiple scholarships after getting marks in the 80s and 90s in her adult education program and winning an essay contest.
Now that the pilot has been cancelled, Mendowegan hopes to avoid going back on Ontario Works. Her partner plans to look for work in the trades once their youngest starts daycare in the fall.
"We're going to get through it," she said. "I will get my employment. That's why I'm doing all this."
This story is part of HuffPost Canada's No Strings Attached project, which follows Thunder Bay's Sherry Mendowegan, Lindsay's Segura family and Hamilton's Jessie Golem on their journeys with the Ontario basic income pilot project and its aftermath. Through them, we examine the debate over the potential for basic income in a future where precarious work is increasingly common.
More on basic income from HuffPost:
Popular in the Community