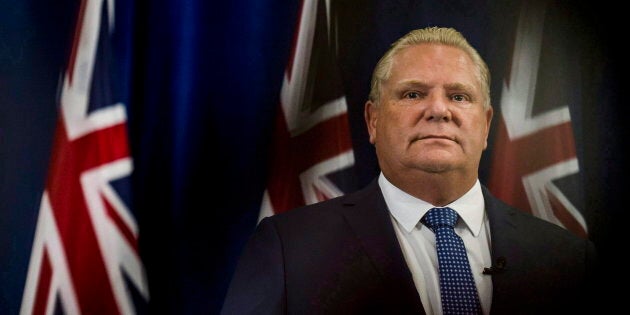 Participants in Ontario's short-lived basic income experiment will sue the provincial government.
Lawyer Mike Perry filed the notice of action in a Lindsay, Ont. courthouse on Monday.
"No one likes to sue," Perry said in a press release. "Legal actions against the government are hard. But this is why the courts are there: for people to seek justice when governments stray and the political process isn't working."
The intent to file is for "anticipatory breach of contract, negligence, and misfeasance in public office."
Program cut short
Ontario's former Liberal government launched the program in April 2017. Participants were told they'd receive cheques every month for three years.
A spokesman for Premier Doug Ford said during the campaign that a Progressive Conservative government would let the program run its course.
The PCs changed their tune in July and announced they would "wind down" the program. Participants hadn't been notified before the press conference, and tell HuffPost Canada they still haven't received further information about when their income will stop.
Watch: Business owners see more transactions after basic income comes to town
Four plaintiffs are named on the notice Perry filed Monday. He hopes to include all 4,000 participants from Lindsay, Thunder Bay, Hamilton, Brantford and Brant County.
Dana Bowman, one of the plaintiffs, said the program let her buy her own groceries instead of resorting to using food banks.