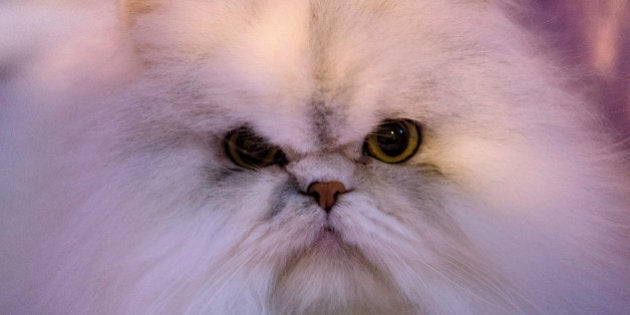 Yes, we know your cat is the most awesome, beautiful, intelligent puss in town, but does it have the makings of a true celebrity?
That's what the producers of "Battle Cats", a new reality TV show are looking for: magnificent moggies with the tenacity to compete against their fellow felines around a specially-created cat agility course.
And, oh, as the owner of such a precocious puss, you'll naturally want to be filmed bigging up their prowess on screen.
Interested? Then head down to Bone & Bowl in the Olympic Village on Saturday, Nov. 30 between noon and 3 p.m. and introduce your top cat to the production team.
We're looking for athletic, responsive, playful cats and expressive cat owners who want to tackle our course and compete for the fastest time.

Previous "agility training" is a plus, but all cats are welcome. If chosen for the show, there will be 1-2 months for owners to train and prepare their cats for competition.

If you want to enter multiple cats in the competition, please fill out separate forms for each one.

The following materials are required:

- photo of cat and owner

- additional photo of cat

- link to a 1 minute video showing your cat playing with its favourite toy and/or showing its agility (please upload to Youtube or Vimeo and cut/paste its link).
Like this article? Follow our Facebook page

Or follow us on Twitter