With "Star Wars: The Force Awakens" set to hit theatres just under three weeks, the miniature droid BB-8 has already emerged as one of the film's most prominent characters.
The round robot doesn't walk so much as roll, and it speaks in a coded language similar to R2-D2's.
One "Star Wars" fan from Fredericton, N.B. already loves BB-8 so much that he built a replica that might as well be the real thing.
And we must say, this is definitely the droid we were looking for.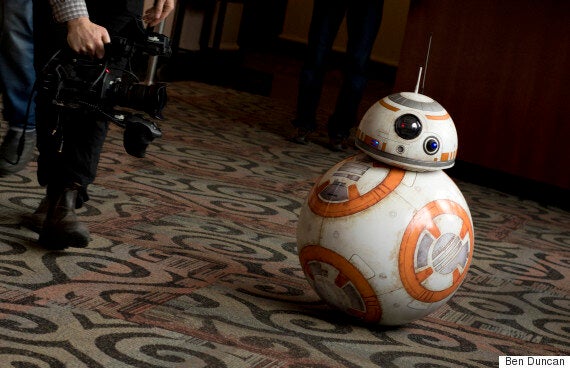 Graphic designer Cory Pacione is a hobbyist who has constructed replicas of R2-D2 and the Disney character "Wall-E" in the past.
He said he was inspired to build the droid after seeing BB-8 in the first teaser for "Star Wars: The Force Awakens" last year.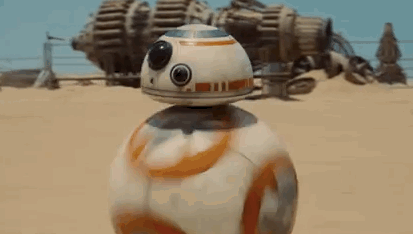 "I'm a big fan of R2-D2 and the droids that are in the movies, so I just thought that would be a really interesting build," he told The Huffington Post Canada in a phone interview Monday.
Pacione built the replica using a wide variety of materials, including barbells, magnets, and scooter motors.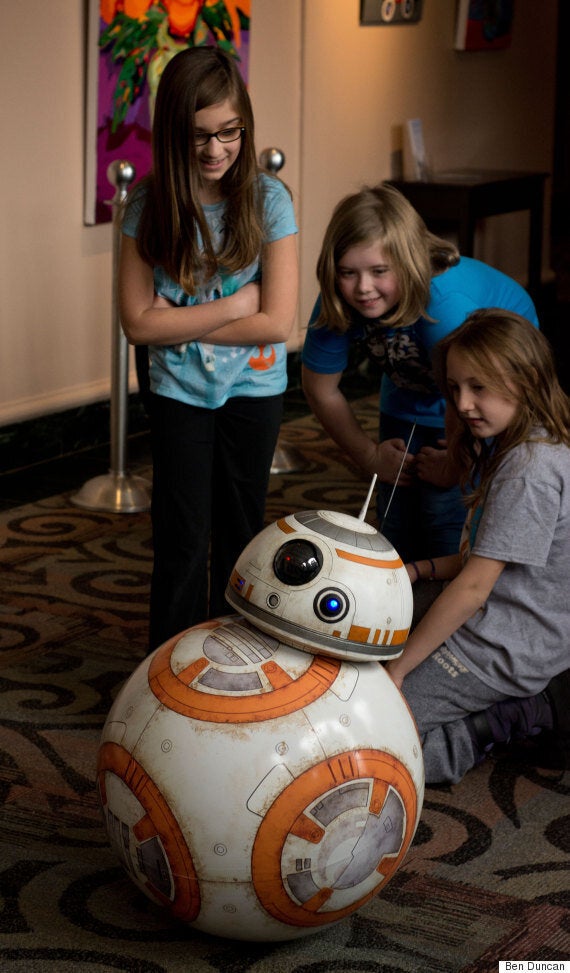 The barbells help keep the creation upright, and the magnets keep its head attached.
It took Pacione six months to build the droid, which he completed with a 3D printer at Fredericton Makerspace, a non-profit organization where creative minds can tackle technological projects.
Pacione's BB-8 is set to be featured in an episode of "Daily Planet," which airs on the Discovery Channel.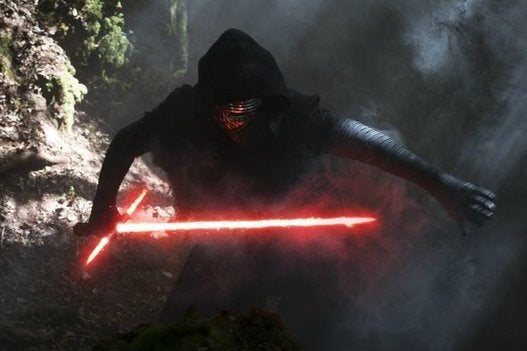 Star Wars The Force Awakens