If reporting was an Olympic sport, then Dan Walker is at least a two-time gold medallist.
First, the BBC journalist encountered a bachelorette party while reporting from Rio's Copacabana beach earlier this week. He was so cool, so gosh darn slick, that the bride-to-be and her squad broke into a "BBC! BBC!" chant.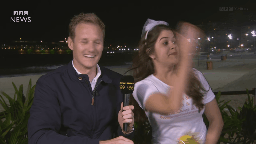 This is a journalist who knows how to steer the conversation. (via BBC Sport/YouTube)
Thursday evening was Walker's second gold medal journalism performance. He was reporting live while a couple behind him on the beach was, well, being a couple on the beach.
"For those asking what's going on in the background on social media now, we're not going to zoom in. But rest assured, it's not, it's not that," he says.
"It's just a hug. There's a bit of..they're reading a book. Apparently they are reading a book. They're reading a book in a strange pose."
They were reading a book! You heard the man!
"It's merely a book. We'll find out what the book is, maybe, a little bit later on," Walker adds in the video.
"We're not going to go any closer than that. Some live basketball for you."
Some live basketball for you. Now that is a segue, folks!
Congratulations to Dan Walker on his incredibly successful coverage of the Rio Olympics.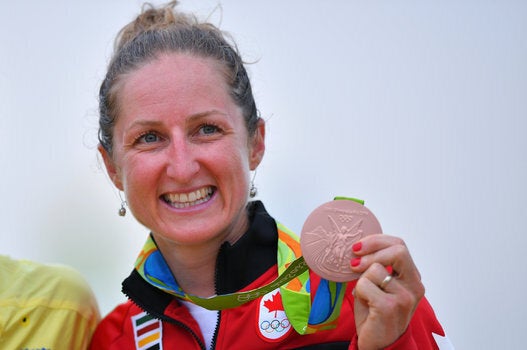 Canadian Medallists at the 2016 Rio Olympic Games