A BBC skit titled "The Real Housewives of ISIS" is being criticized for being unfunny and inappropriate given the real issue of women being enslaved by the Islamic State.
The sketch by "Revolting" parodies the reality show "Real Housewives" and the disturbing way the terrorist organization ISIS grooms young, female recruits online.
"Hashtag OMG. Hashtag Jihadi Jane. Hashtag death to the west, ISIS emojis," reads one character as she texts her reaction to a female friend's new suicide vest.
Later, a character excitedly says that her husband bought her a new chain — "this one is eight feet long."
The reaction on social media was not positive.
"Making fun of vulnerable girls who've been groomed and are being raped by terrorists. To everyone finding this funny, you're sick in the head," wrote one commenter on BBC2's Facebook page.
Muslim comedian Faraz Ali told Al Jazeera News he thought the skit was in "poor taste."
"Making light of this situation feels inherently wrong, almost capitalising on the suffering of these young girls who acted without proper insight."
However, the writers behind the show are standing behind the joke.
"It's important not to pull your punches in satire. You have to be fearless or it undermines your credibility. You can't go after David Cameron for five years like we did and not go after Islamic State," Heydon Prowse told i News.
A BBC spokeswoman told The New York Times that she had no comment "other than to say that it's satire and the BBC has a rich history of satire."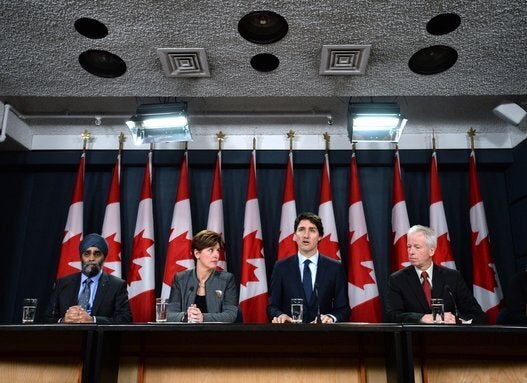 Canada's ISIS Mission: Then & Now