A group of skiers in B.C. were met with a once-in-a-lifetime sight on Friday when they stumbled upon a massive avalanche.
Mountaineer Jurek Ziemkiewicz and his friends were hiking in the Rocky Mountains when they spotted the avalanche beginning to sweep toward them. They quickly scrambled to high ground, out of the slide's path, to watch the torrent of snow and debris rush down the mountainside.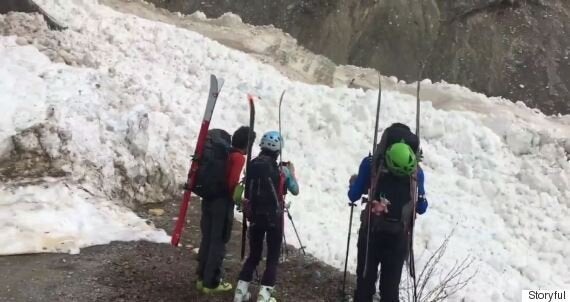 Avalanche conditions are unpredictable in the Rockies right now, according to Avalanche Canada.
Warm spring weather can cause conditions to change rapidly during the day, and there's still a risk of spring snowstorms.