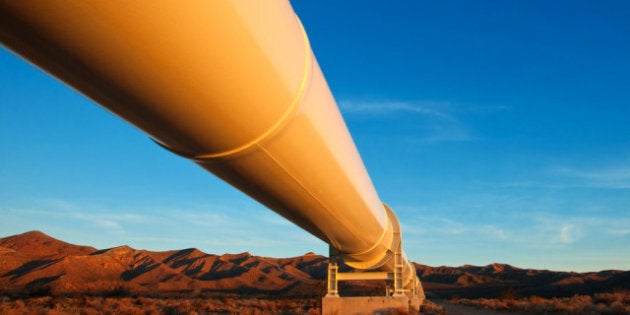 A magnitude 7.7 earthquake shook B.C.'s coast on Saturday, leading many to wonder what would have happened if Enbridge's proposed Northern Gateway pipeline had already been built, along with tanker traffic along the coast.
"Might be shunned for asking this but... What if there had been a tar sands pipeline and tankers during Haida Gwaii quake tonight?" asked Dave Brindle on Twitter.
Others were quick to jump on using the quake and several powerful aftershocks as reason to oppose the project.
Janice Tanton tweeted: "Everyone needs to get very active with government, and find a different route for that #Enbridge pipeline. #tsunami"
In reality, the epicentre of Saturday's earthquake was in Haida Gwaii, which is not included in the proposed pipeline route, that would start in Alberta's oilsands and end in Kitimat, B.C.
SFU geology professor Brent Ward said the earthquake risk along the North Coast is unlikely to affect tanker traffic, but that landslides resulting from earthquakes could affect a pipeline if it were built.
"It'd be interesting to see how people felt it in Kitimat from this one (Saturday's quake)," he told The Huffington Post B.C. "Once we evaluate that, we might be able to say something about the potential risk to a pipeline."
What Twitter is saying about B.C. earthquake and pipelines: