UPDATE: The Liberals have won the 2013 BC election. See below for updates to our live blog.

From CP: The B.C. Liberals will form a majority government, a stunning upset that has defied months of polling which had the party as many as 18 percentage points behind the NDP before the campaign started.

The Liberals re-elected incumbents, losing few of the seats they held before the election and even stealing some from the NDP they were never expected to win..
Tuesday, the campaign ended and votes were cast as British Columbians headed to the polls. Liberal Leader Christy Clark and the NDP's Adrian Dix were finishing up last minute campaigns.
Here at Huffington Post BC, are live blogging the 2013 BC election results. The last polls close at 8 p.m. and we'll have a live blog, an interactive map and the updated numbers as they roll in. Below, you'll find our blog and a live updating map.
Live blog under slideshow
Memorable moments from the campaign trail here: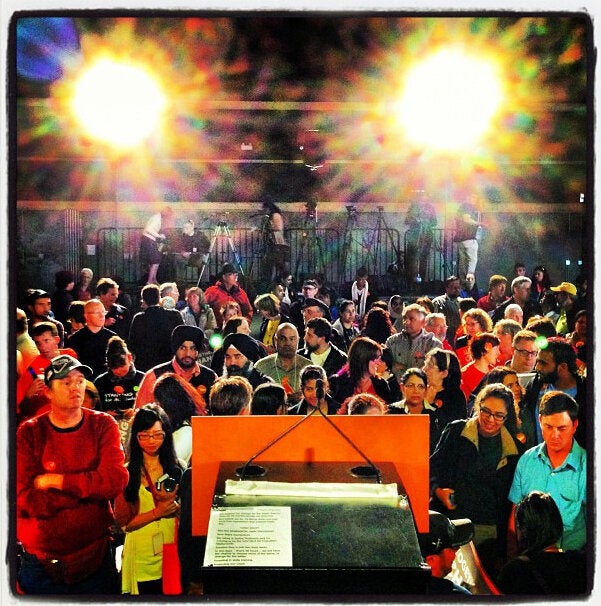 BC Election Campaign Trail