UPDATE: British Columbia's Liberals defied common wisdom and months of abysmal polling numbers to win a majority government Tuesday, a stunning turnaround for a party and a premier written off for dead when the election started just a few weeks ago. Read the FULL STORY.
Below, is a live updating map with riding-by-riding results.
To form a government, a party needs 43 seats. At dissolution, Christy Clark's Liberals had 45 seats, Adrian Dix's NDP had 36 seats and four seats were held by independents.
Memorable moments from the campaign trail here: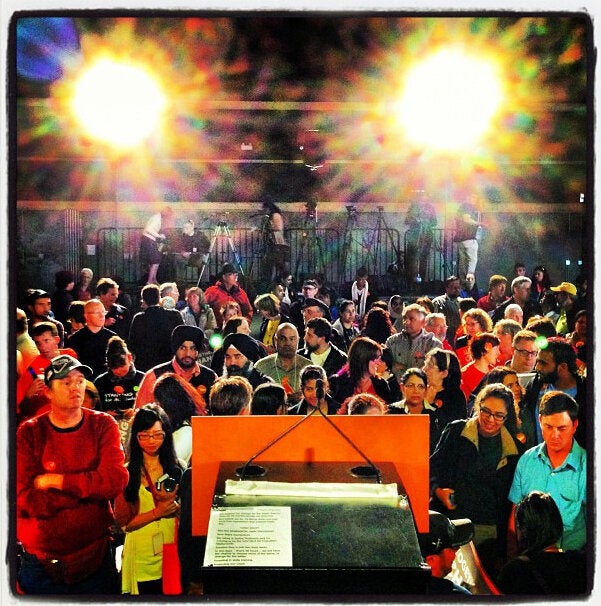 BC Election Campaign Trail