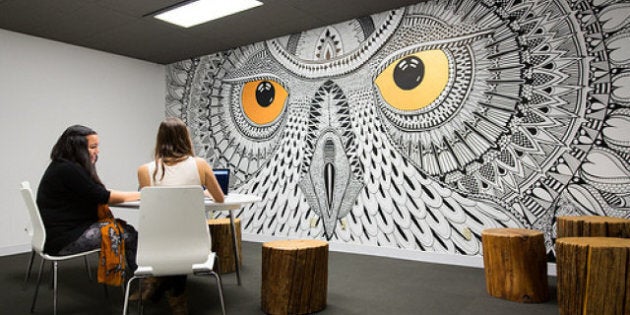 When it comes to landing the ideal employer, British Columbians just keep on dreaming.
A whopping 41 per cent of workers say they would not recommend their current employer to prospective candidates, according to a new survey by Insights West (conducted on behalf of Miles Employment Group and Business In Vancouver).
Still, the grass is always greener when you're miserable in your job and there are no shortage of wannabe employees for companies B.C.ers imagine are better employers. Thirty-nine per cent of the British Columbians polled named a private, for-profit company as their dream employer, while 36 per cent plumped for public sector organizations, including government and crown corporations. Fourteen per cent opted for self-employment as their perfect state.
Those among the top ten for-profit companies named as dream employers were social media phenomenon Hootsuite, video game producers Electronic Arts, and even much-beleaguered sportswear company Lululemon.
On the public sector side, UBC, BC Hydro and TransLink all made the grade.
"I was surprised at the number of mentions of organizations in government and public-sector jobs relative to the private sector, " Steve Mossop, President of Insights West, said in a press release. "It seems that the up-and-coming 'sexy' companies like Hootsuite, Lululemon and the Canucks rate just as highly as the perceived well-paying, benefits-laden jobs of the public sector like BC Hydro, BCLC and the City of Vancouver."
Only 24 per cent of those polled rated their current employer nine or 10 out of 10.
Check out the 10 private and public organizations voted as B.C's "dream employers". Lists are in alphabetical order:
Top 10 Private B.C. Dream Employers

Electronic Arts

Fortis BC

HootSuite

Lululemon

Royal Bank of Canada

Shaw

Telus

VanCity

Vancouver Canucks

WestJet

Top 10 Public B.C. Dream Employers

BC Hydro

British Columbia Lottery Corporation (BCLC)

City of Vancouver

Insurance Corporation of BC (ICBC)

Government of British Columbia

Government of Canada

Translink

University of British Columbia

Vancouver Coastal Health

WorkSafe BC
Note: The survey was conducted online between September 6 and October 31, 2013. A total of 2,630 eligible and complete responses were compiled and data was weighted by region, age, gender and employment status to ensure the sample matches known population proportions from Census Canada data for B.C.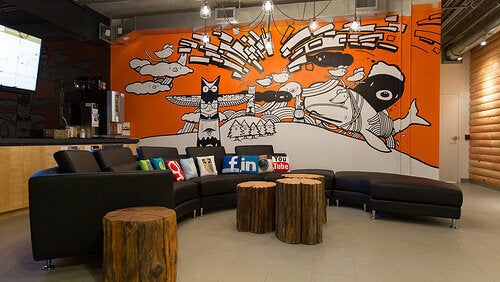 HootSuite Vancouver Office Tour