If you ever find yourself betting on a fight between a killer whale and a sea lion, yes, you will want to side with the whale.
A video shot near Hornby Island, B.C. and uploaded to YouTube last week shows just how quickly orcas can kill.
The footage shows a pod of orcas on the hunt with a helpless sea lion's final moments in slow motion.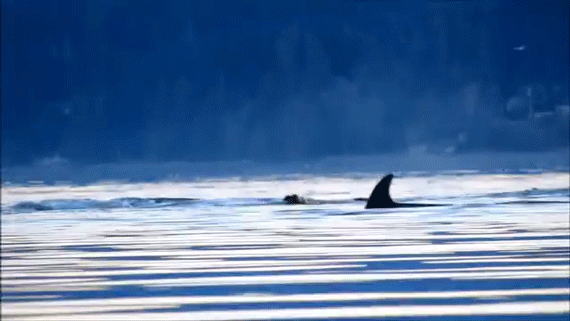 If that wasn't enough to give you the shivers, the video was shot from a kayak. (Presumably by a paddler with nerves of steel.)
On Friday, a Vancouver Island man caught another pod of whales on camera mid-feast. Chad Giesbrecht told CBC News the orcas "were close enough that they could nip your feet."
The videos are just the latest orca encounters in B.C.
Another B.C. sighting captured northern resident orcas giving themselves soothing massages by rubbing along smooth rocks near Discovery Islands.
This most recent video, however, is a stark reminder that orcas aren't placid tourists or spa junkies — they're respectable hunters, first and foremost.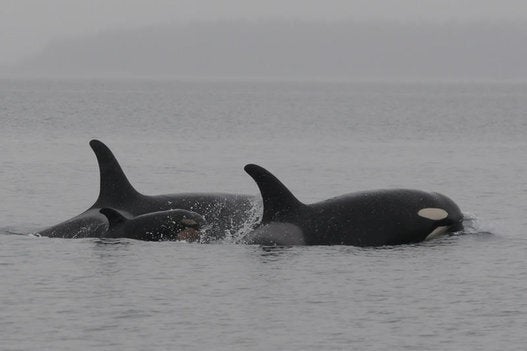 New Baby Orca J51 Born Off B.C. Coast