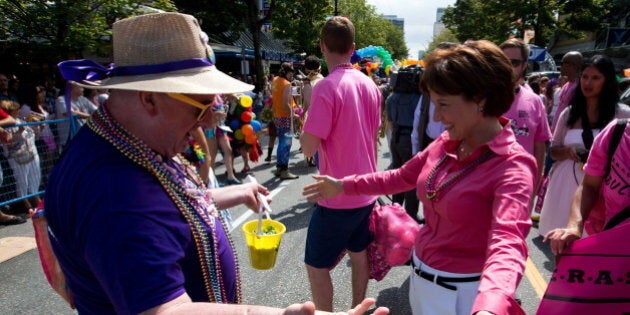 The BC Liberal Party will be absent from this year's Vancouver Pride parade because it refuses to sign a mandatory pledge supporting new legislation to protect transgender people.
In May, the Vancouver Pride Society (VPS) said that all participants in the Aug. 2 parade had to sign a one-page pledge for transgender equality.
The B.C. Liberal riding association for Vancouver-West End had signed the document, but parade organizers said it had to be signed by "somebody with authority on behalf of the party itself," reported Daily Xtra.
"No political party will receive special treatment for the parade. Political parties that march must sign the pledge on behalf of the party. If they refuse to stand up for LGBTQ2+ rights, they have no place at the parade," said parade co-ordinator Bry Leckie in a statement on Wednesday.
The BC Liberal Party's executive director, Laura Miller, said it declined to sign because the B.C. Human Rights Code already includes transgender protection.
"As much as we might want to participate, we will not change our point of view to do so," Miller said in a statement released to media.
"Every individual is equal," she says. "Every individual has the right to protection under BC's Human Rights Code, which is inclusive of transgender and gender-variant people. Where we differ is whether these protections need to be explicitly stated."
"It's not enough to tell people everyone's protected," Herbert told Daily Xtra. "You have to read it in black and white."
The Vancouver Pride parade is one of the biggest in the country and attracts tens of thousands of people.
B.C. Premier Christy Clark, who marched in the Pride parade in 2013, is out of town this year and had not planned to participate, a spokesperson told The Globe and Mail.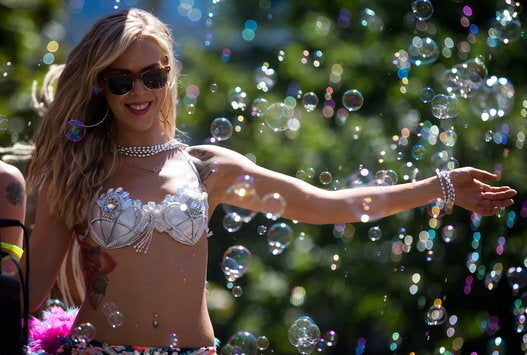 Vancouver Pride Parade 2014
Popular in the Community