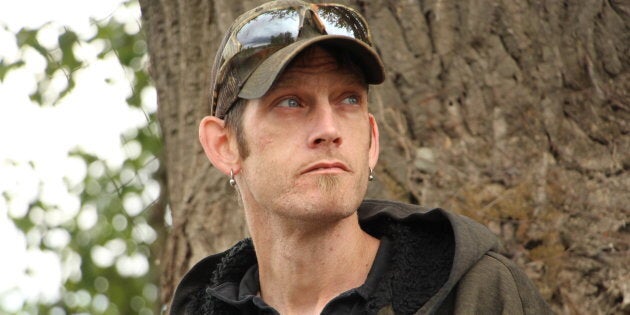 In Williams Lake, B.C., you're either a logger, mill worker, miner or rancher.
For Chris Wiggins, the choice was easy. Logging is just in his blood, he says.
"Logging has raised my family. It was logging that helped my grandpa bring up his family, and it's been logging that's helped my uncles raise their families, my dad's family," he says. "I never really looked down on it, so just got into it."
He walks into the Tim Hortons in downtown Prince George in a slightly oversized army green hoodie and matching camouflage ball cap. Wiggins is a little intimidating from a distance. With weathered skin from 20 years working outside, his earrings and goatee make him look rough.
He says hello in a mellow voice, and though he's six-foot-one, his warm demeanour makes him seem less imposing.
Wiggins, 39, is a fourth-generation forestry worker. His great-grandfather, both grandfathers, his dad and uncles have all worked as loggers or in the lumber mills in Williams Lake, located in B.C.'s Central Interior region.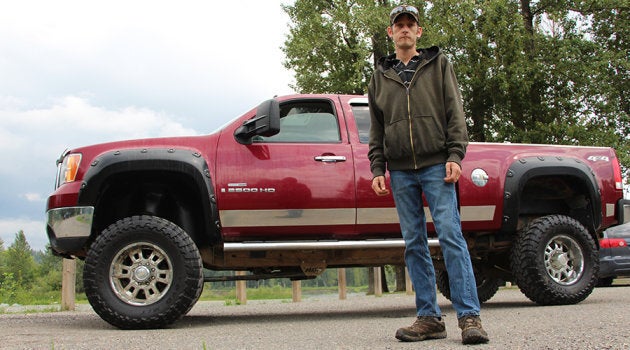 He remembers spending weekends with his maternal grandfather working on the machines. Climbing the giant feller buncher like a jungle gym when he was five years old, he would pull branches from the giant harvester machine's teeth and ride in the cab on his grandfather's lap.
And though working in forestry is common in that part of the province, his experience and the changes he's seen in the last 20 years are uncommon for someone his age.
He's gone from horse logger to skidder driver. The former uses horses to pull or "skid" felled trees from where they are cut down to the area where they are collected. It's a technique used in British Columbia logging operations that goes back to the 19th century.
Now Wiggins drives the machine that does the work a two-person, two-horse logging team used to do.
I have kind of gone through the ages of logging in my career. Chris Wiggins
Automation has changed what it means to be a logger.
"I have kind of gone through the ages of logging in my career. Just going from old-school horse logging ... then advancing into line skidders," he says. "Now I'm on a grapple skidder doing full-blown clearcuts, moving way more wood than I would have ever imagined when I was doing horse logging."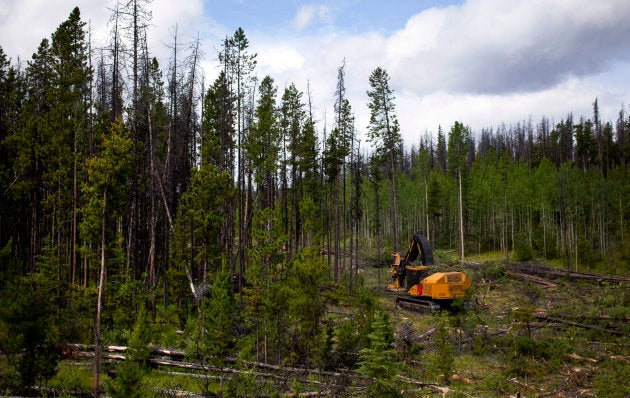 Most of the jobs Wiggins finds now are for clear-cutting operations. With giant machines and the latest technology, there's less need for workers. Much less need for horses.
Many of the smaller family-owned horse logging businesses have closed down. They couldn't compete with the commercial logging operations.
In the future, Wiggins knows even that job could change.
Replaced By A Robot, a website that analyzes how likely a job will be replaced by automation, predicts skidder drivers will eventually be displaced by machines.
I've always been up for getting more experience on other things.Chris Wiggins
Some operations are already phasing out his job. Instead of dragging all the felled logs to the landing, "forwarder" machines now cut and process wood on the spot, removing the middle step of skidding from where they're felled, to the landing where they're picked up and loaded onto logging trucks.
But Wiggins isn't too worried about being replaced. When skidders are phased out, he can learn to operate another machine. But there will be a learning curve.
"I've always been up for getting more experience on other things," he says. "I have just run skidder for 23 years and power saw. So now, for me to get on another machine, it's pretty hard, just because I don't have experience on them."
The writing on the wall
Gary Amundsen, 62, is a third-generation forestry worker, and his son — in his late 30s — is carrying on the tradition as a logger. Amundsen started in the '70s in Powell River after he dropped out of high school to support his family.
Like Williams Lake, Powell River is a forestry town: nearly everyone is a logger or works in a mill. Many others are fisherman.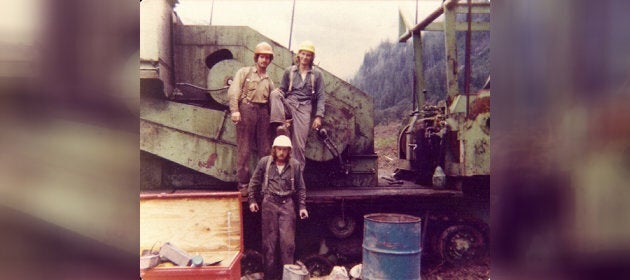 Forestry still makes up the fibre of the town. And though loggers and mill workers are part of the same industry, there hasn't always been much tenderness between the two groups.
When Amundsen was a child, and even into the late '80s, the town was divided: logger versus mill worker. Loggers lived on the outskirts of town — the sticks — and mill workers lived in the core.
"That was always a bone of contention with bar fights ... if you're a logger and you're talking about a mill worker, we call them 'cake eaters,' because their job is so easy they sit down and eat cake all day. As opposed to what loggers do, is bust your hump all day," he says, laughing.
The divisions were even felt within his family when Amundsen married a town girl: "I kid you not: my mother detested my wife for many, many years because of that. My brothers wouldn't speak to her because she was a town girl."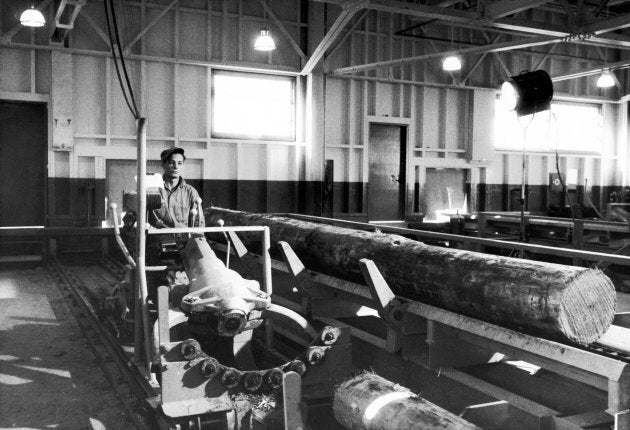 But that all started to change when the economy of the B.C. Interior slowed down and the mills started to downsize in the late '80s and early '90s.
"The town started to be more integrated," he says. "And low and behold — it was like the Hatfields and McCoys — they actually started to get along, the loggers and mill workers."
Even Amundsen had to cross that line, though It wasn't his first choice. He became a paramedic in the late '80s in the off-season.
He saw "the writing on the wall" and he needed to diversify his skills as the industry started to automate and labourers were losing their jobs.
In many cases, what used to take three or four hand-fallers to do — chopping down trees with chainsaws — can now be done with one machine, the feller buncher, which is used in many logging companies. It cuts trees, lifts them and piles the cut logs. They were invented in the late '60s, but because they were so expensive, it took years before many operations started using them.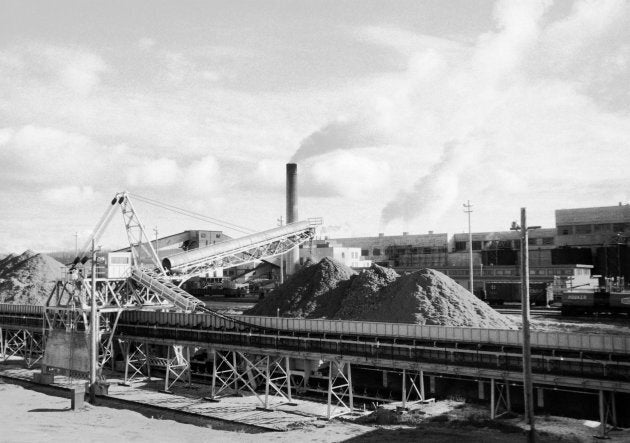 The grapple yarder was a game changer, too. Once logs are cut, the grapple yarder pulls felled trees to a collection point on the road or a landing.
The introduction of these and other machines meant fewer workers were needed on the ground, and only handful were needed to operate from the cab of the machine.
In the '70s, Amundsen worked with crews of eight people which might include: a yarding engineer, a chaser, a second loader, a rigging slinger, two chokermen, one hook tender, and one loaderman. Now, sometimes it's a three-man crew.
I think the big culture shift has already happened. Gary Amundsen, forestry worker
Losing people to machines means losing some of the "art" of logging, he says. In the past, hook tenders had specialized knowledge — they would know six or seven different splices — something missing when trees are cut with such large machines today.
Amundsen says he thinks automation will continue to change the industry, but maybe not as drastically as what's happened up until now.
"I think the big culture shift has already happened. That started to happen in the 1980s with grapple yarders coming in to replace things," he says. "With the changes in technology and the machines, and the changing of equipment, absolutely it was the manpower that took the hit."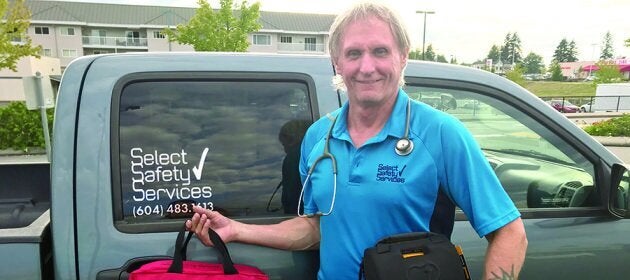 Workers might have a chance if they broaden their skillset, he says. That's why he became a "handyman," someone who could do multiple jobs, or have multiple roles in one logging operation.
"In today's market ... you can't just say 'I'm a logger,'... you have to be diversified," he says. "You have to be able to do many things in today's world."
A skeleton crew
Harvesting equipment, like the skidder Wiggins drives, is constantly changing and being made more efficient. More trees are cut down faster than ever, and companies are making more money — but fewer people are working on the ground.
Though major changes to the forestry industry have already happened, the industry is on the edge of "serious automation," says John Innes, dean of the forestry faculty at the University of British Columbia.
"We already see driverless trucks used in mines and mining operations," he said. "A lot of people are saying if they can work there, why can't they work in the forest itself?"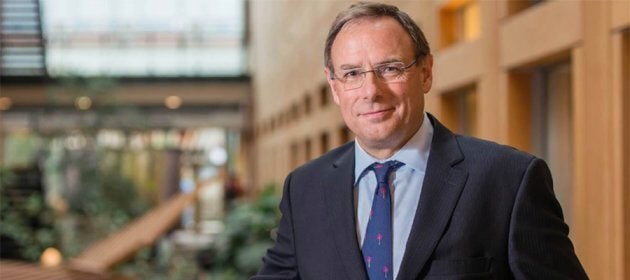 Automation is coming to every area of forestry: from harvesting, to mills, to planning, surveying and forest management.
As technology progresses, the need for workers is reduced, but not eliminated. Fully-automated harvesting could happen soon — as much as is possible — says Innes, even within the next 10 years. Workers like Wiggins could be driving their machines remotely from home or from the office, and logging truck drivers could be replaced with driverless trucks. Foresters doing ground surveys could be replaced with drones. Tree planters could be replaced by airplanes dropping seedlings from the sky.
Mill jobs have been reduced to a skeleton crew, and they've nearly already become as automated as possible.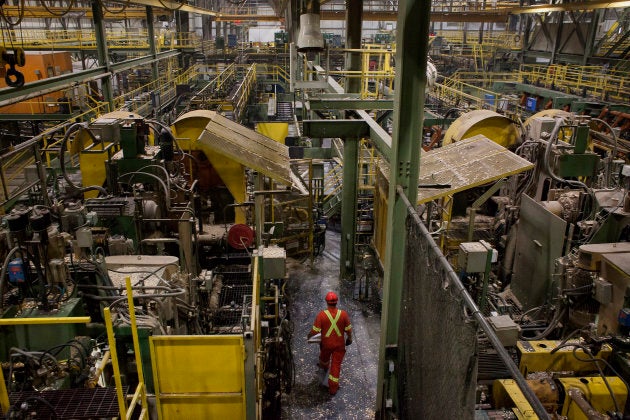 Steep slope logging, an area that has been safe from automation for years, has started seeing the creep of automation. More and more, harvesters are able to cut down trees on steeper slopes previously inaccessible by machine. That means fewer hand fallers are needed to access trees along the coast of B.C., work that is expensive and dangerous.
There will always be places inaccessible to machines, where workers are needed to fell trees by hand. But in some of the Interior regions — like the Cariboo, Chilcotin and Prince George areas — the terrain isn't very rough at all. That's where the majority of automation is most likely to happen.
The skills to pay the bills
The future of forestry won't always mean fewer workers, but might mean jobs with different skill sets, like for in-demand professional foresters and forest technologists who work in planning and managing forest conservation and harvesting.
"It's more likely to be changes in the expectations of what an individual will have to be able to do, and will be a lot more technical aspects, like (for professional foresters), using lasers, using drones, being able to interpret GIS maps, and so on — rather than the older skills of identifying trees and plants, and knowing how to cut a tree down and things like that," says Innes.
For UBC's professional forestry program, that means students are learning how to use more technology in the field. The industry is looking for graduates with an understanding of robotics, who know how to fix computers and understand programming.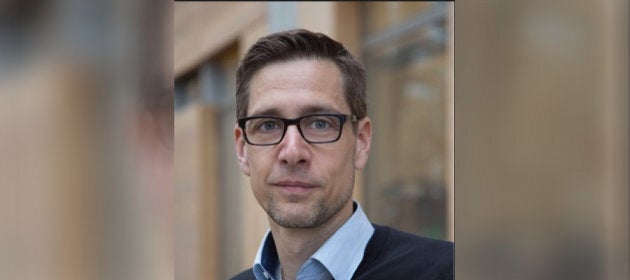 UBC forestry professor Dominik Roeser says the demand for different skills is attracting new and younger people to the industry.
"These new machines, they're high-tech, they have computers involved, they have very advanced decision support systems. Whereas before, you would just be walking up and down a slope, now you're sitting in an air-conditioned cabin," he says. "There are still some areas where you absolutely need fallers and hand fallers. It's very complementary."
"Those machines are not taking away jobs: the jobs are changing, and it makes the jobs safer in the future."
There are still some areas where you absolutely need fallers and hand fallers. It's very complementary. Dominik Roeser
Even though jobs have been lost in some areas: one in every four manufacturing jobs in B.C. is still in forestry.
Diversifying the industry
Few people see sawmills booming again, but Innes wouldn't be surprised at new types of industries springing up.
"Companies that basically take wood that is coming out of the sawmill and do something with it, rather than sending it straight abroad to America or to the markets there," Innes says. "I think a lot of people are talking about how particularly pulp mills may become bio-refineries producing a range of things other than just pulp."
Aviation fuels, textiles, cellulose for pills, or wood-based materials replacing metal and plastic, biofuel: the forestry industry is looking at new ways to process and use wood, and so more jobs might still be created in these other areas.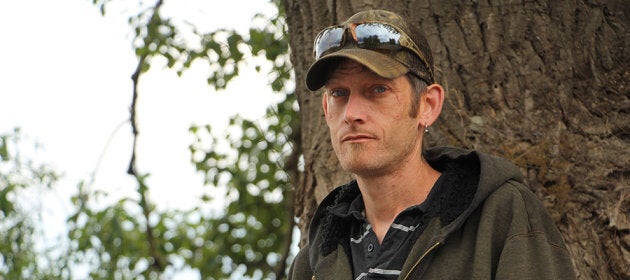 There's no doubt fewer forestry workers will have long careers like Gary Amundsen and Chris Wiggins as more jobs are phased out. But it's unlikely they'll all disappear overnight, or at least that's what people like Wiggins are hoping for.
"There will always be logging, it's just what it is. Doesn't matter what people say or what we do, there's always going to be a need for wood supplies or wood products of one sort or another," he says.