Last Wednesday was my first-ever visit to the Legislature in Victoria. After interviewing John Horgan last week my equally politically passionate friend and I arranged the visit with our local MLA. We liked what we heard from Horgan and we wanted to hear more from the party, so we headed down armed with our camera and notepad to try and get some more interviews. After all, you can hardly judge a book by it's cover, so why judge an entire party only on it's leader?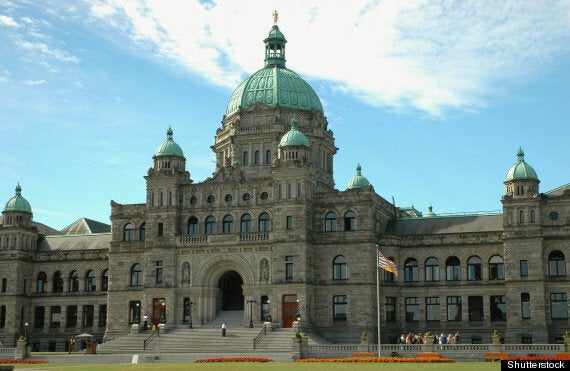 As luck would have it every NDP MLA that we asked was more then willing to do an interview with these two complete -- albeit enthusiastic -- strangers. They talked openly about anything we asked, and they all had issues they were passionate about.
Nicholas Simons, who worked for many years as a child protection and social worker, said he got into politics after watching the devastating effects the Liberals' drastic cuts to services and oversight programs were having on children within the system. He watched the beginning of what has been a long and horrendous history of children dying while in ministry care (120 children died while in care just in 2016). He talks about the need to focus on all aspects of our children's well-being, including not only addressing problems within the ministry but also providing a well-funded public education system, better access to services including mental health/addictions and addressing the growing child poverty rates in order to really make a difference for the children in B.C.
Leonard Krog, a practicing lawyer, told us about all the families and individuals that come to him expressing frustration and hopelessness because they can't access legal services. He points out that the B.C. Liberals have closed 85 per cent of legal aid offices in B.C. and cut funding drastically to the point where many people that can't afford lawyers also cannot access legal aid-- he stresses this can be especially hard on families. He also points to recent cases where defendants have gone free on some very serious charges because of the over-clogged and under funding that has gotten considerably worse in the last decade. He desperately wishes he could change the system for all the families and individuals that come into his office.
We couldn't help but wonder how different this province would be if the people we had interviewed were in charge.
Jennifer Rice, a former health-care worker and environmental advocate, spoke about her concerns around the availability of health care in northern regions -- particularly maternity care. Sharing stories of mothers who have to travel long distances and stay in hotels just to get regular ultrasounds and prenatal care, and concern for those who put off such care because they cannot afford the journey or have other children to care for. She was also very proud of her party's commitment to ending grizzly trophy hunting, saying that there isn't enough research done that gives accurate population numbers for grizzles. She also spoke about the importance of the bears to First Nations and how the tourist industry in many of those regions relies on grizzly tours where people get to view and photograph the bears without harming their population.
Katrine Conroy, one of B.C.'s first woman power engineers and an early childcare educator, expressed concern for the current state of care homes for seniors in B.C., with 92 per cent not being up to standard. She says that she knows in a province as well off as ours that we can do better for those who helped build our province. And as she posed for a picture in front of her office wall, which is covered with pictures of her nine grandchildren. She also said that she knows we can do better for our children.
Gary Holman, who was a consulting economist working on such projects as Nisga's treaty, spoke to us about the NDP's commitment to electoral reform and about how the first-past-the-post system is undemocratic by allowing one party to have complete control with only a third of the votes. He also touched on how this system creates cynicism among voters and that by introducing proportional representation it could have a positive effect on voter turnout.
The B.C. NDP is made up of former health-care workers, teachers, civil rights lawyers, numerous environmentalists, child protection workers, mill workers, foster parents, social workers, community support workers, biologists, transit operators, forestry workers and social/human rights advocates.
Under the B.C. Liberals we have a minister of education with no education background (but 20 years experience in the natural gas industry), a minister of children and family whose main background is marketing and development and a minister of environment who was a former school trustee.
As we made our way down the majestic halls of the Legislature admiring the beautiful old stained glass windows, First Nations artwork and all the hand-crafted details that make up this truly historic building, we couldn't help but wonder how different this province would be if the people we had interviewed were in charge and if we had ministers who actually held experience in the areas they were charged with.
Follow HuffPost Canada Blogs on Facebook