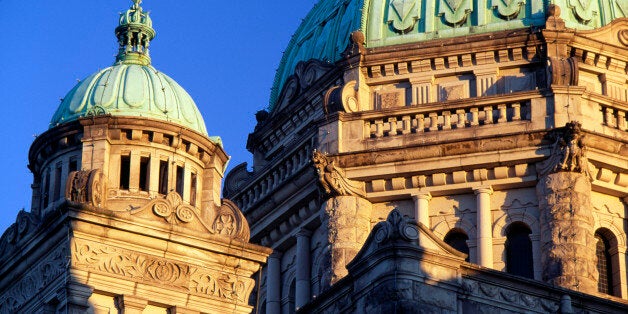 A little more than four years ago, a candidate for the leadership of the B.C. Liberal party -- Christy Clark -- set out her plan to regain public trust through a series of open government initiatives that she committed to following through on if chosen by party members.
Four years later -- despite her pledge -- British Columbians are routinely greeted with reports of government secrecy: Mount Polley inquiry: 150 pages withheld by the B.C. government; Marcia McNeil report on health firings: parts of Appendix C and all of Appendix D withheld; key information about new Okanagan jail locked away.
This wasn't the public's expectation when Clark said that she was going to lead the most open and transparent government in Canada. A cynic might suggest she didn't even set the bar particularly high. Yet, it seems, it's still a bar too high for her government to clear.
On her swearing in back in 2011, Clark announced a new ministry of open government and a cabinet committee on open government and engagement. News releases were issued and government pronouncements staged to trumpet progress.
A few months later, B.C.'s first minister of open government, Stephanie Cadieux, had this to say about the government's release of open datasets and proactive posting of government expenses: "With today's announcement we become national leaders and I assure you there's more to come."
No, Ms. Cadieux, that was pretty well it.
Search "open government" in the B.C. Newsroom, the government's website for news releases and official missives from the ministries, and there are more than 450 results.
More telling? Since July 1, 2013, there were two.
In fact, by the time the 2013 election rolled around, the first specks of dust were already settling on the premier's much ballyhooed pledge.
Search the B.C. Liberal party's election platform for "open" and you'll find a reference to an open skills training-driven apprentice system, an open textbook committee, open heart surgery, and this key pledge: "we will continue to travel overseas to open new markets."
But not one reference to "open government" or anything approximating it.
Liberal party supporters can take some solace in the fact that the government kept its commitment to "continue to travel overseas." Promise made, promise kept.
With the election so went the Ministry of Open Government; rolled into Technology, Innovation and Citizens' Services we're told, but nary a reference to it in Andrew Wilkinson's first mandate letter as minister from the premier.
In the premier's second mandate letter to Wilkinson last June, a mention. But through a cruel twist of fate it's fallen on Amrik Virk to deliver options to cabinet on ways "to improve citizens' access to information."
As Vancouver Sun columnist Vaughn Palmer wryly noted: "So the guy who was caught out by a whistleblower leak of emails has now been put in charge of open government. Who says the B.C. Liberals don't have a sense of humour?"
The government's waning interest in the issue is mirrored on the B.C. Liberal party's website as well. There's a reference to it, but what it means has changed remarkably over four years.
In 2011, open government was one of the party's three key priorities, alongside creating jobs and putting families first. Come to think of it, none of those priorities worked out particularly well for the government.
By 2013, open government gave way to "opening up government." Priorities were replaced by accomplishments which included: establishing an Auditor General for Local Government, providing quarterly reports to the province via webcast, and by having the "greatest percentage of women in cabinet -- 44 per cent of ministers."
Last May, it became "an open government." Bullet points gone. It's all about listening to and consulting with British Columbians "on an unprecedented scale." Or what might be better called "Let's chat" rather than "open government."
In her 2011 year-end report, Premier Clark stated: "Open government is about giving people a sense of confidence that government is working for them, not trying to do something to them."
It would seem -- somewhere along the way -- the government decided doing something to British Columbians was easier than working for them.
Popular in the Community