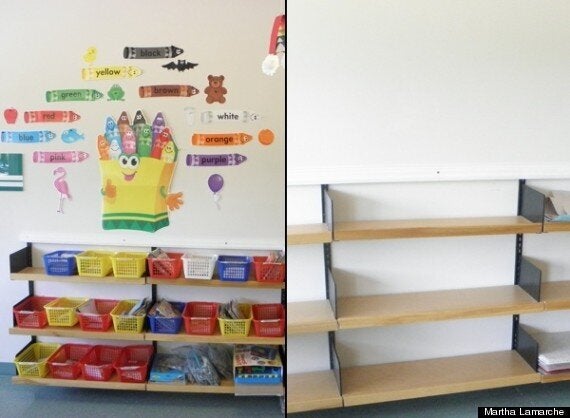 Dear Premier Christy Clark,
I'd like to show you some pictures of my classroom. But first, let me preface what I have to say with the fact that it is a disgrace that you allow your government to underfund B.C.'s public education system. Instead, you expect it to be funded on the backs of the educators, the school districts, and the families.
I know you get tired of hearing teachers whine and complain about how much money we spend on our classes and students each year. What you may not realize is that teachers really do bring a lot of funding to the classroom. NOT because we necessarily WANT to spend our wages (after taxes) just to have the tools to do our jobs, but because if we don't, our classrooms would be mostly bare.
Yes, I could still teach my students to read, write and add using sticks in the sand, but would you want a five- or six-year-old child to be in my class if it looked like the second picture in the sets below? Do you think any student would find my classroom to be an exciting, engaging place to learn? Would you, Premier Clark, allow any child of yours to learn in such a deprived learning environment? Or do you have higher standards for education?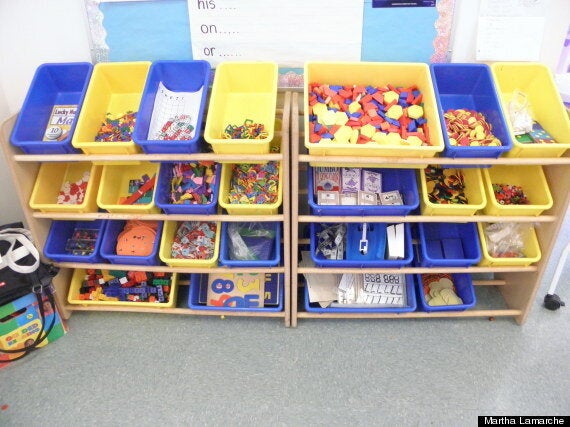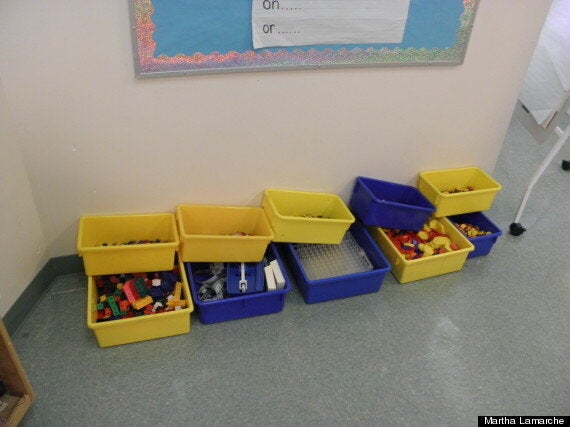 I provide my own personally made and personally bought teaching resources, educational games, puzzles, centre toys, supplementary craft items, etc. I share them with my teaching colleagues, and they share theirs with me.
I take ingredients from my own family's pantry and fridge so we can bake, make playdough, create senses-stimulating art projects, and learn about nutrition in a hands-on way. I am not compensated for the money I spend educating B.C. students as a result of government underfunding.
My students' parents have to pay for school supplies. Our PAC (parent advisory committee) holds fundraisers and allots enough money for each classroom to receive $20 per student. Thanks to the work of these parents, my field trips were subsidized this year so I did not have to charge my families the full price for our trips.
I receive $100 for classroom funds. I often use this money to pay the developing cost of the photos I have taken all year to document student learning (and fun!) in a variety of situations, and then I give the families the photos at the end of the year. The money does not go back into my pocket.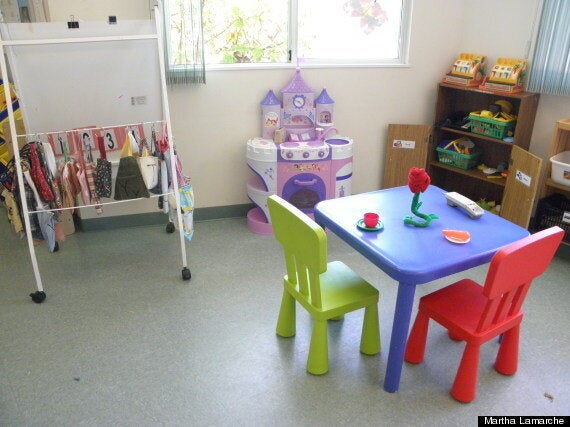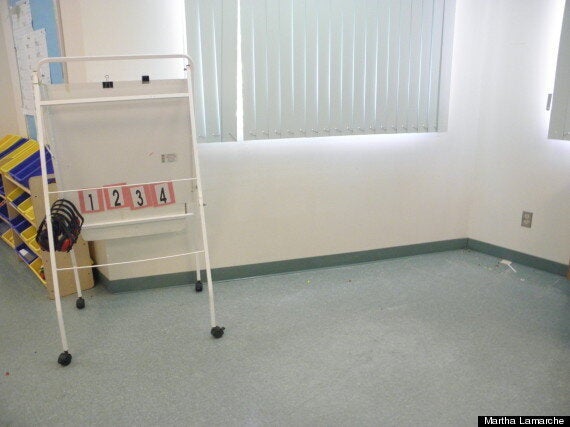 Another teacher at my school takes home all the recyclables every few weeks to sort and return them for a refund, in order to purchase food for our breakfast program. Poverty is a huge issue in B.C., in case you are not already aware. My school has many, many needy families. We are feeding hungry children.
I work with an excellent education assistant. She is dedicated to helping my neediest students... but they are ALL needy, in different ways. She also enriches our classroom with items she finds at garage sales or thrift stores. She is not compensated for this, nor does she expect to be. It would be nice, however, if we had everything we needed so she and I wouldn't have to bargain hunt and beg for the items we lack.
I work with an administrator who makes the most of the budget she receives. She cares about our students and their learning. She understands our needs and allocates funds as well as she is able to, with what she has. She would give us more, if she could.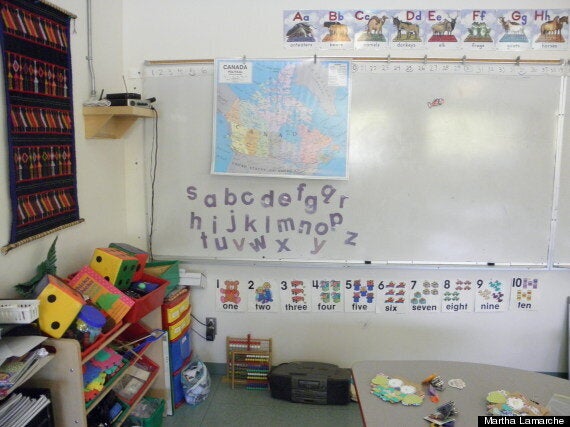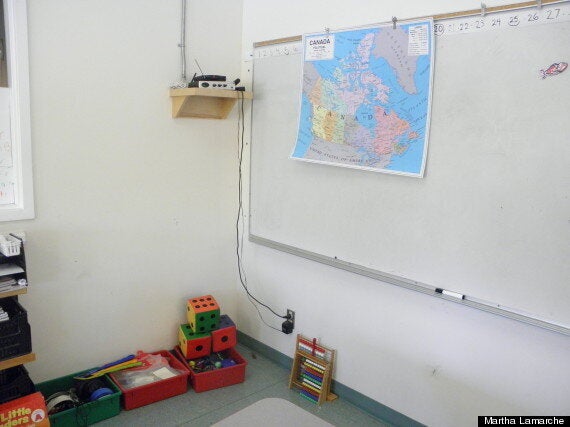 My superintendent is committed to improving education in our district, and he has visited our classrooms and talked with our students. I am sure he is aware of how the cuts to class size and composition have affected learning in our schools.
School districts have to pay higher costs each year to keep buildings heated, lit, safe, and clean for our children. In B.C., we receive $1,000 less funding on average per student than in other provinces. It is also a very expensive place to live and raise a family. Many families struggle to provide homes, food, clothing, and transportation ... and these are basic needs. Educational experiences outside a classroom are not often a priority.
Please note, this is an early primary classroom. I have taught every grade, K-7, but my classroom does not have enough storage space for me to show you ALL of my teaching materials, so this is only a fraction of what I have brought forth in personal funding to supplement the education system.
British Columbia is NOT putting families or children first. Premier Clark, YOU are not putting our families or children first. Please start funding B.C.'s education system and stop failing our students, our families, and our teachers.
Oh, and while you are at it, I'd like to have that 10 per cent wage cut per day returned, because I am working just as hard as ever, and I am still putting my students first. Please come and spend a week in my classroom, and I will prove it.
School District 46 (Sunshine Coast)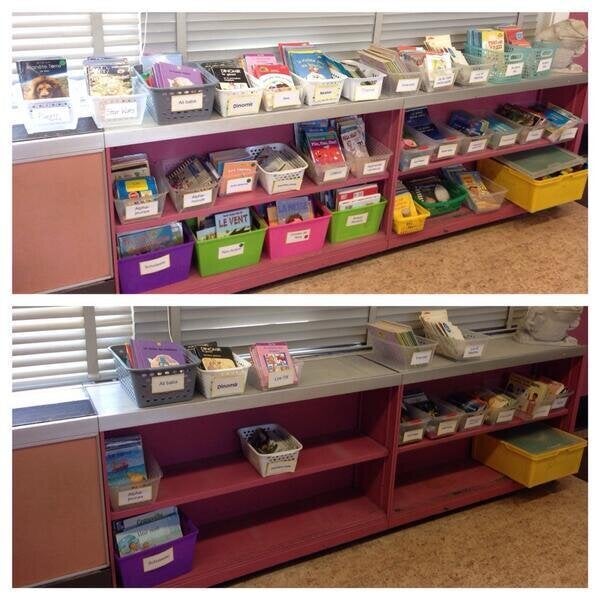 B.C. Public School Classrooms
More blogs on the B.C. teachers' strike: